Newsletter
TFC Republic Weekly: November 14-20 lookahead
The MLS free agency period kicks off on Wednesday, which means Toronto FC and other clubs will be free to engage with free agents.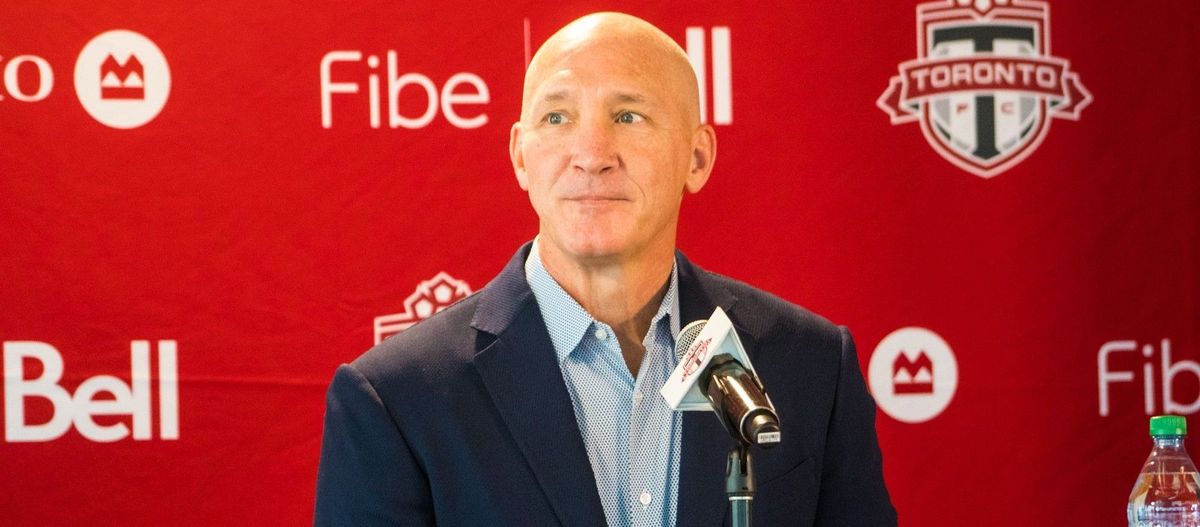 Welcome to the latest edition of TFC Republic Weekly, a free email newsletter that will land in the inbox of both paid subscribers and free members of TFC Republic every Monday.
This newsletter will look at what's in store over the next seven days for Toronto FC, and set up their schedule of games for the week.
You'll also get a glimpse of what to expect at TFC Republic in the coming days.
So, without further ado...
Toronto FC and the free agency market
The MLS free agency period officially begins on Wednesday, Nov. 16 at 1:00 p.m., which means Toronto FC and other clubs can engage with free agents.
Free agency eligibility applies to those players who are out-of-contract (such as Jonathan Osorio) and option-declined players (such as Chris Mavinga) who are at least 24 years old, and who have completed a minimum of five years of service in MLS.
TFC coach Bob Bradley didn't rule out delving into the free agent market this winter, telling reporters last month that it's "a good way to try to improve your team."
There are a number of high-profile MLS players who are either out of contract or didn't have their options picked up by their old clubs, which means they are free to sign with other teams. Some of the more notable free agents include NYCFC goalkeeper Sean Johnson (last year's MLS Cup MVP), New York Red Bulls centre back and U.S. international Aaron Long (MLS defender of the year in 2018) and Atlanta United forward Josef Martinez (league MVP in 2018).
Three positions that TFC needs to upgrade before the 2023 MLS campaign are goalkeeper, centre back and forward. Johnson, Long and Martinez would undoubtedly bolster the Reds' roster, but they'll likely garner a lot of interest from both around the league and abroad.
It's also not simply a matter of signing one of the aforementioned players, or any other free agent for that matter, to fill in one of the roster holes with which TFC is dealing. Getting the balance right in terms of players' skills and personalities is an important part of the balancing act that the Reds face right now as they look to strengthen their roster.
Rash decisions were made in the past when Toronto faced similar challenges in filling out its squad, and it ended up costing them in the end - the signing of veteran forward Dom Dwyer (who completely underwhelmed in his one season with the Reds) immediately comes to mind. Therefore, TFC must proceed with caution.
"If we can now take the starting points of this year, add more real guys, add more guys who love to play, add more guys who love to compete, add more guys who are hungry as hell to work and to win, I think we can get things going in a good way," captain Michael Bradley said.
To read the complete list of MLS free agency rules and procedures, CLICK HERE.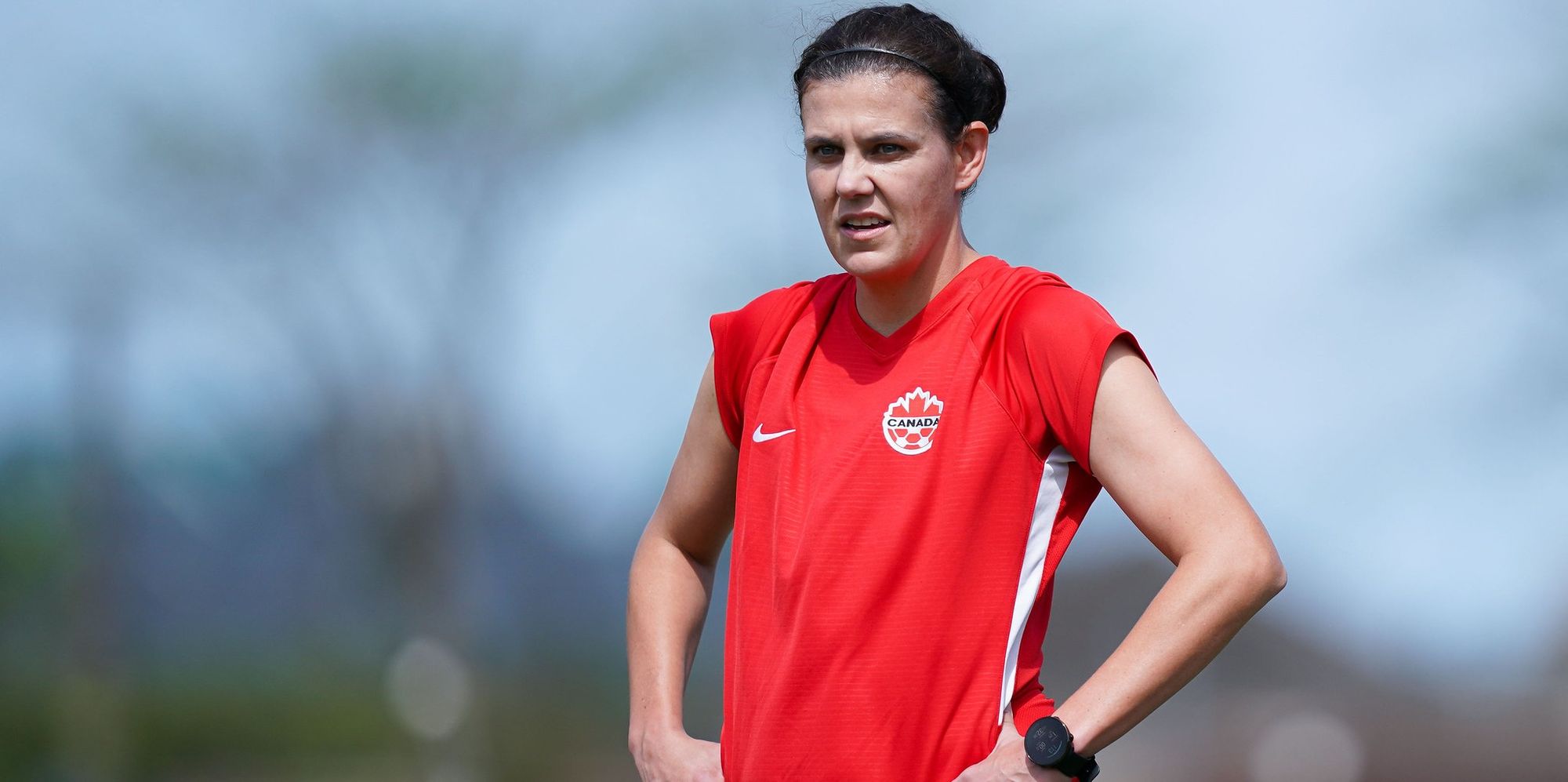 CanWNT vs. Brazil on Tuesday
Preparations by the Canadian women's team for the 2023 FIFA World Cup continued last Friday with an important 2-1 road win over Brazil in Santos. The two long-standing rivals will meet again on Tuesday in São Paulo, which will be Canada's final game of 2022.
Shelina Zadorsky and Adriana Leon both scored off corner kicks for Canada, who has now won five games in a row and nine of its last 10. Brazil entered the contest riding a 10-game winning streak.
A physical and chippy match at times, things never managed to get too out of hand, although Brazil did try to continuously work the ref in order to win fouls around the Canadian penalty area. Zadorsky and Leon grabbed the headlines for their goal-scoring exploits, but goalkeeper Kailen Sheridan was also a key player for Canada on the day, making a series of important saves to preserve the win.
"It was a little bit nervy at times for both teams to be honest, but it's what I expected. Whenever we play Brazil it's that type of game where it's never going to be a big blow out. It's always going to be close because they have that quality and are hard to break down," Canadian coach Bev Priestman told reporters after the game.
These two nations have a long history dating back to their first meeting in 1996. How close is the all-time series? It's dead even, with nine wins apiece in 27 matches.
Canada is No. 7 in the current FIFA world rankings, just two spots ahead of Brazil, who like the Canadians has qualified for next summer's FIFA World Cup to be co-hosted by Australia and New Zealand. Both teams are using this two-game series to prepare for the World Cup.
"Remember, Canada is the gold medallist in the Olympics and they're getting better and better," Brazil coach Pia Sundhage offered.
Overall, the Canadian women sport a 11-2-3 record this year. Their only defeats came against the U.S. in Concacaf W Championship final in July and versus Spain at the Arnold Clark Cup in February.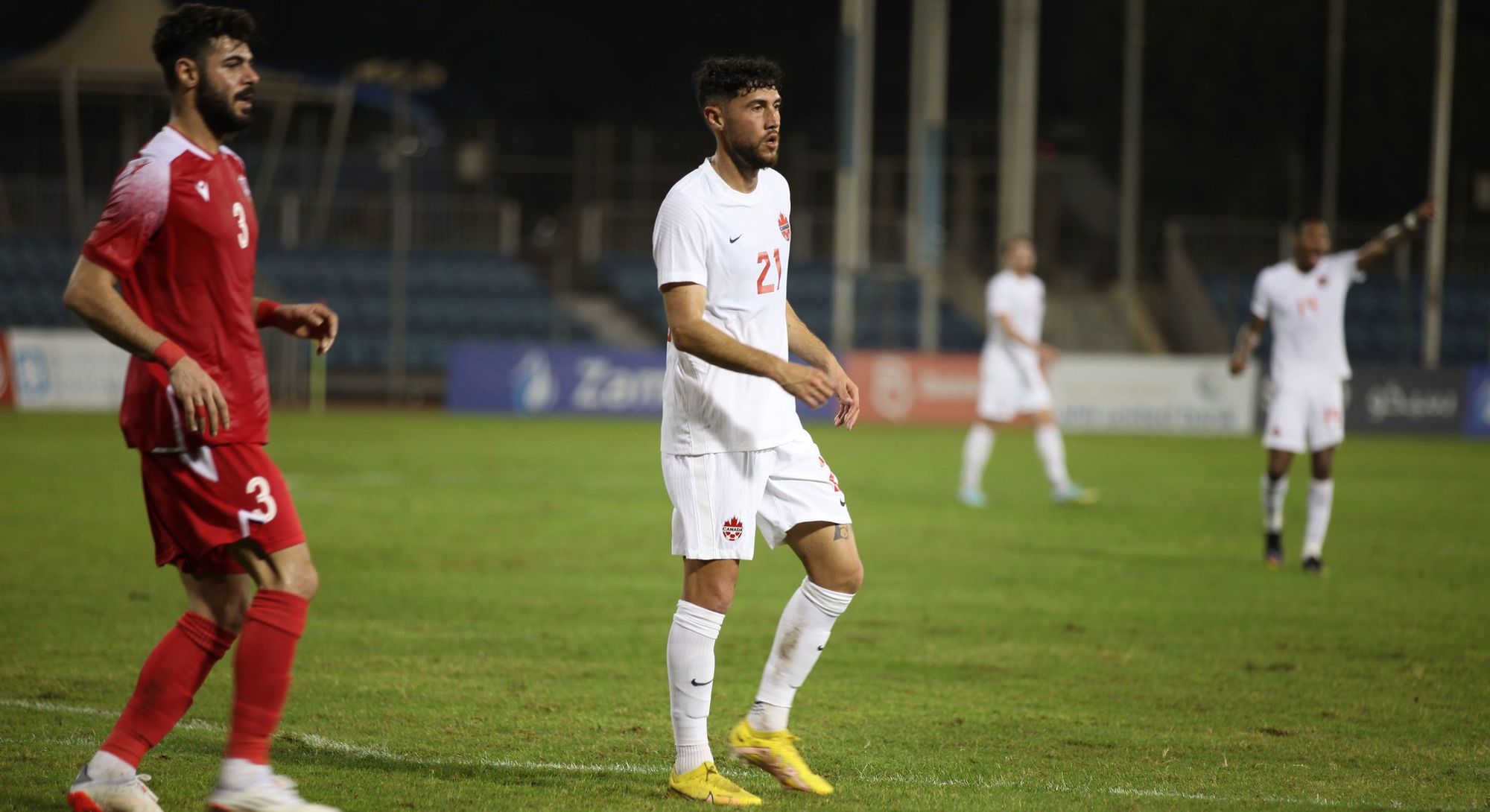 CanMNT vs. Japan on Thursday
Fresh off a disappointing 2-2 draw against Bahrain last week, the Canadian men's team faces Japan on Thursday in Dubai in its final warm-up match before the 2022 FIFA World Cup.
As the game against Bahrain fell outside of the FIFA international window, the majority of the 21 members of the Canadian squad were tied to MLS teams. The lone exception was midfielder Liam Fraser, who plays for Belgian club KMSK Deinze.
Thursday's encounter against Japan, No. 24 in the current FIFA world rankings, will see the 41st-ranked Canadians have their full World Cup squad available for selection. On Sunday, coach John Herdman unveiled his 26-man roster for Qatar, a list that included Toronto FC's Jonathan Osorio, Mark-Anthony Kaye and Richie Laryea.
Notably, Alphonso Davies won't feature against Japan as he continues to nurse a hamstring injury that he picked up while playing for Bayern Munich earlier this month. The expectation is that Davies should be fit for Canada's opening match of the World Cup next week vs. Belgium.
The game against Japan is Herdman's last chance to work out the kinks and to give MLS players who have been out of competition for several weeks a run out so they can get into game shape.
Japan and Canada have met twice before, with the Japanese winning both games: 3-0 at the 2021 FIFA Confederations Cup and 2-1 in an international friendly.
Canada sports a record of six wins, four losses and a draw in 2022.
Drawn in Group F, Canada opens its World Cup campaign on Nov. 23 against No. 2 Belgium. The Canadians then face No. 15 Croatia on Nov. 27 and No. 23 Morocco on Dec. 1.
---
---
Stories to look out for at TFC Republic
Canadian journalist Josh Kloke's new book has hit the market at the perfect time with the FIFA World Cup set to kick off this weekend in Qatar. "The Voyageurs: The Canadian Men's Soccer Team's Quest to Reach the World Cup" looks at the history of the Canadian men's side, starting from the 1986 World Cup through to the present day. Kloke spoke to a number of current and former Canadian players, officials and journalists for the book, and the end product is an insightful read about the many ups and downs of the men's program and Canadian soccer over the last 36 years. I recently conducted a one-on-one interview with Kloke about his book. Look for my feature story in the coming days.
Other stories that will be published later this week include:
My weekly TFC random thoughts column.
My feature story on which MLS free agents TFC might pursue.
In-depth pre- and post-game coverage of the Canadian women's team friendly vs. Brazil.
In-depth pre- and post-game coverage of the Canadian men's team friendly vs. Japan.
My in-depth look at the Canadian men's team's World Cup roster.
Another edition of reader mailbag.
And much more!
---
TFC Republic mailbag
TFC Republic will feature a regular reader mailbag column where I answer questions from subscribers about Toronto FC and Canadian soccer in general.
I'll answer the best questions submitted to me by TFC Republic readers, so feel free to drop me an email at johnmolinaro@rogers.com. You can also reach out to me via Twitter and Facebook.
(Top photo courtesy of torontofc.ca)
---
TFC Republic is a paid-subscription website. All of the content at TFC Republic is behind a paywall, and you need to be a subscriber to access it. It costs only $8 for a one-month subscription, or $50 for a full year (prices include 13% GST/HST). What a great deal, eh?  Don't miss out, and order your TFC Republic subscription today!