Newsletter
TFC Republic Weekly: November 22-28 lookahead
So, what's in store for Toronto FC this winter now that the 2021 season is over? A major retooling looks to be on tap.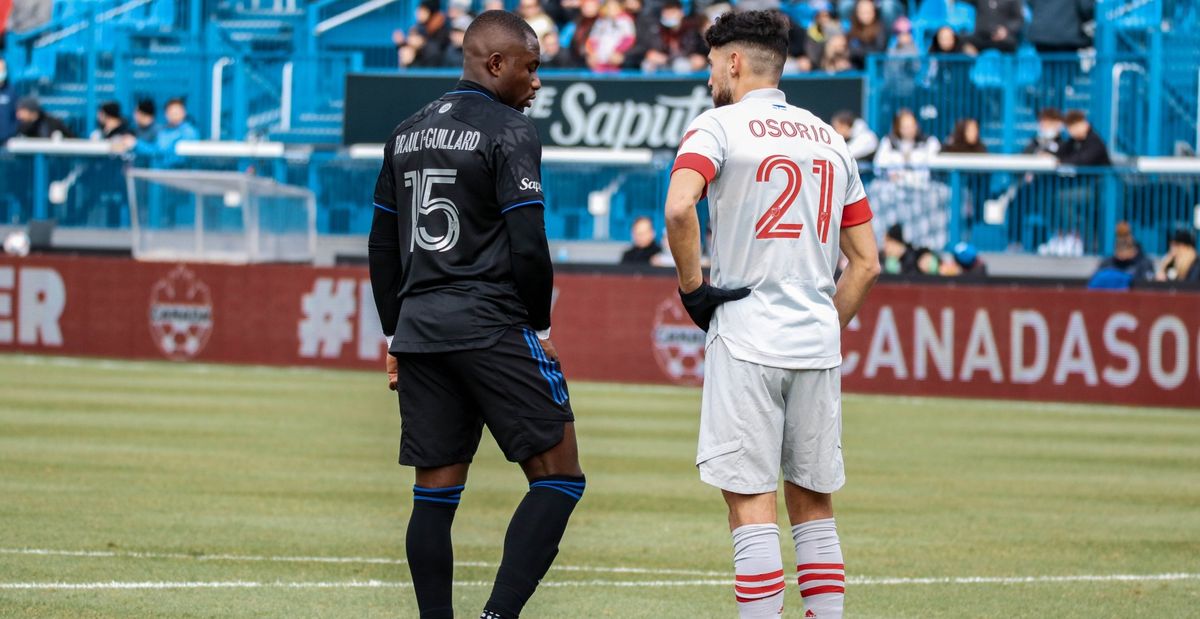 Welcome to the latest edition of TFC Republic Weekly, a free email newsletter that will land in the inbox of both paid subscribers and free members of TFC Republic every Monday.
This newsletter will look at what's in store over the next seven days for Toronto FC, and set up their schedule of games for the week.
You'll also get a glimpse of what to expect at TFC Republic in the coming days.
So, without further ado...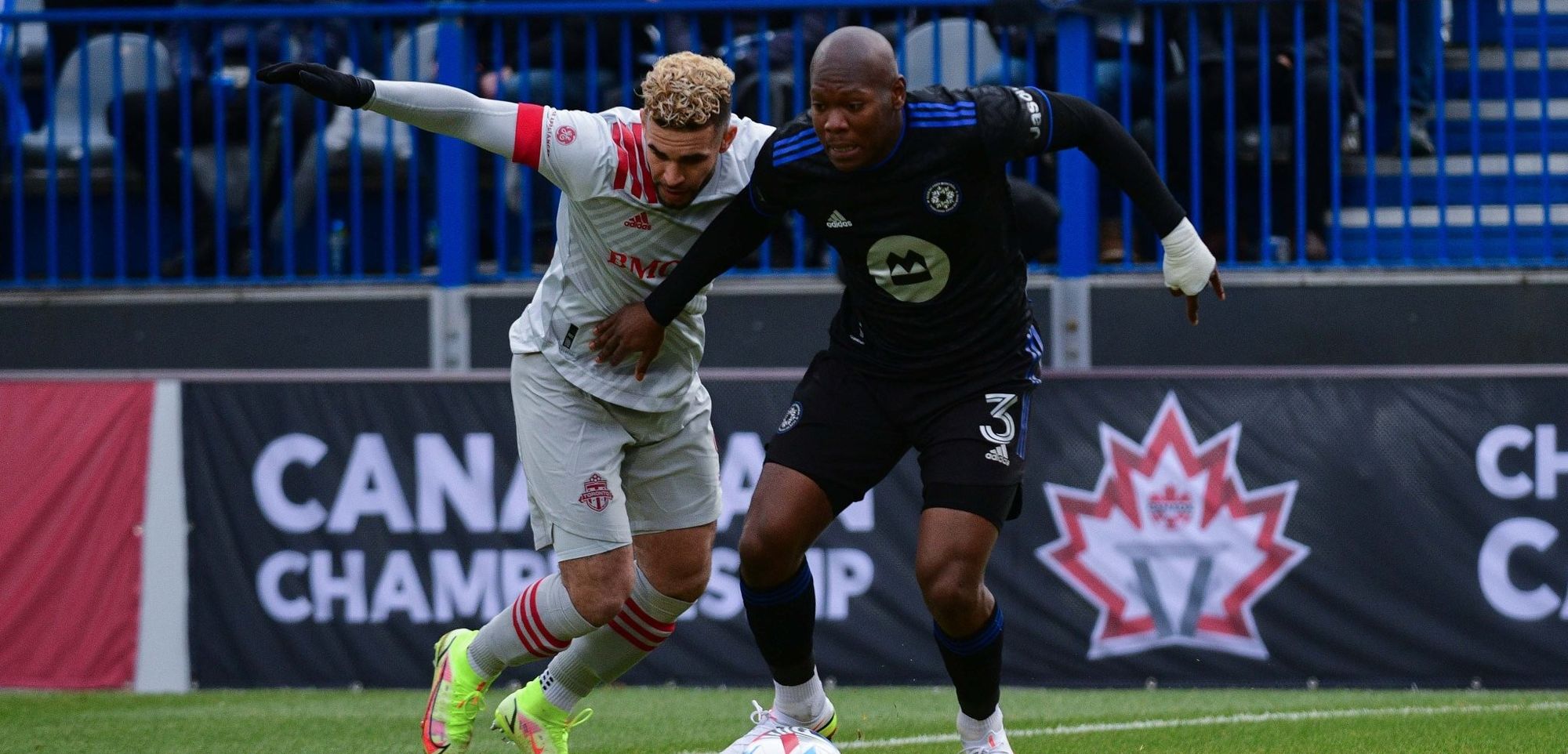 No more games for Toronto FC in 2021
Toronto FC capped off a disastrous 2021 season on Sunday afternoon by losing 1-0 to CF Montreal at Stade Saputo in the finals of the Canadian Championship.
The loss means Toronto finished the year without a playoff appearance and a trophy for the first time in franchise history since 2014. By hoisting this year's Voyageurs Cup, Montreal also beat out TFC to qualify for the 2022 Concacaf Champions League, joining CPL side Forge FC as Canada's lone representatives.
After finishing second-last in the MLS table with a 6-18-10 record, Toronto went into this match looking to win some silverware and end its disappointing campaigns on a positive note. Instead, it put forth a limp and lifeless performance, and was played off the park by its bitter rivals. If not for the heroic efforts of goalkeeper Quentin Westberg, the damage could have been much worse for TFC.
"It's a hard one to get over, but we'll be back next year and better," Jacob Shaffelburg solemnly promised in the post-match press conference.
He later added: "It's really motivation (losing in the final). We're all upset; we don't want to have this feeling again."
Notably, the Reds couldn't rely on their three Designated players. Jozy Altidore didn't make the trip to Montreal due to flu-like symptoms (according to the club), Alejandro Pozuelo was subbed out in the 16th minute with a hamstring injury, and an injured Yeferson Soteldo was hardly effective after subbing into the game in the 78th minute.
"When you lose the quality players, there's only so much that you can do, which is fight, being organized (within a) structure tactically, which I think we were. … I think it's been a little bit the story of our season with our top players not being able to contribute and in the end we paid the price for that. In MLS or the Canadian Championship, if you can not count on your three DPs you are minimized and it's difficult to compete," Perez offered.
TFC kicks off 2022 season away to FC Dallas
Toronto FC revealed on Tuesday morning that it will kick off the the 2022 MLS season with a road game against FC Dallas on Saturday, Feb. 26
The Reds will host the New York Red Bulls in their home opener at BMO Field on Saturday, March 5.
The full 2022 MLS regular season schedule, with broadcast information, will be announced at a later date.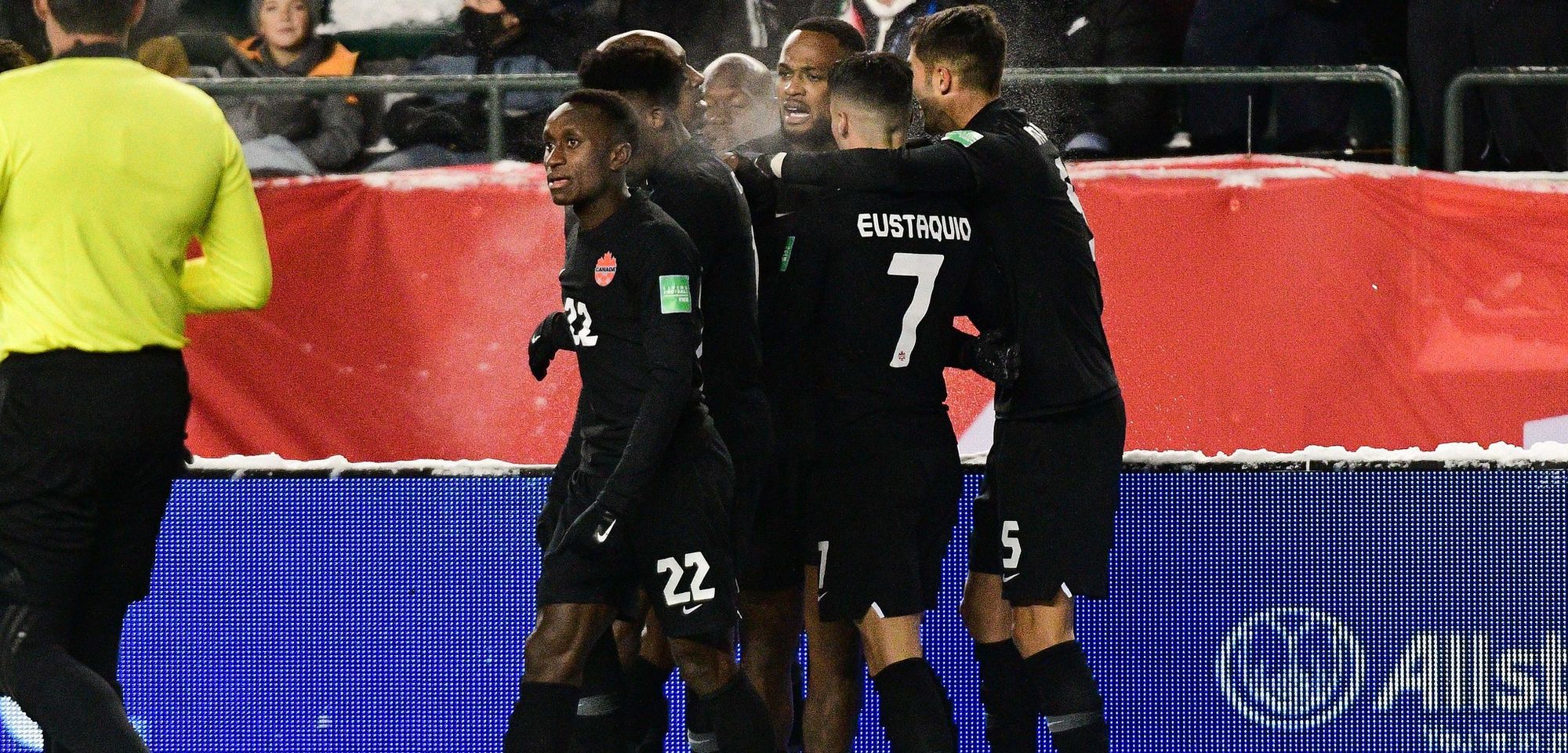 What's next for TFC Republic?
So, you're probably wondering what will become of TFC Republic now that there are no more games to cover?
While the Reds' 2021 campaign is officially over, this website is just getting warmed up as it begins to cover what is shaping up to be a huge off-season where major changes are expected to be made.
Starting with this week's end-of-year media session with coach Javier Perez, the players and club management, TFC Republic will delve head first into reviewing the 2021 season, and examine the key issues that plagued the club and where things went wrong. Also, we'll look ahead to the coming months and provide analysis and new reporting on the Reds' off-season.
There's a lot of time between now and the start of training camp in January, so we aren't going to rush things, and instead we will slowly break things down over the ensuing weeks. We plan to have stories every day and continue to provide you with the thoughtful, nuanced, balanced and in-depth coverage you've come to expect from TFC Republic.
I'll likely take a two-week vacation just before Christmas, in which case the website will go on a hiatus during that very brief time (Of course, if major news breaks or develops during that period, I will end my brief sabbatical and come back to work).
But aside from that, readers can continue to expect me to provide major and consistent coverage of Toronto FC. So, there's even more reason to keep reading and subscribing to TFC Republic in order to stay up to date on what will undoubtedly be one of the most important off-seasons in franchise history.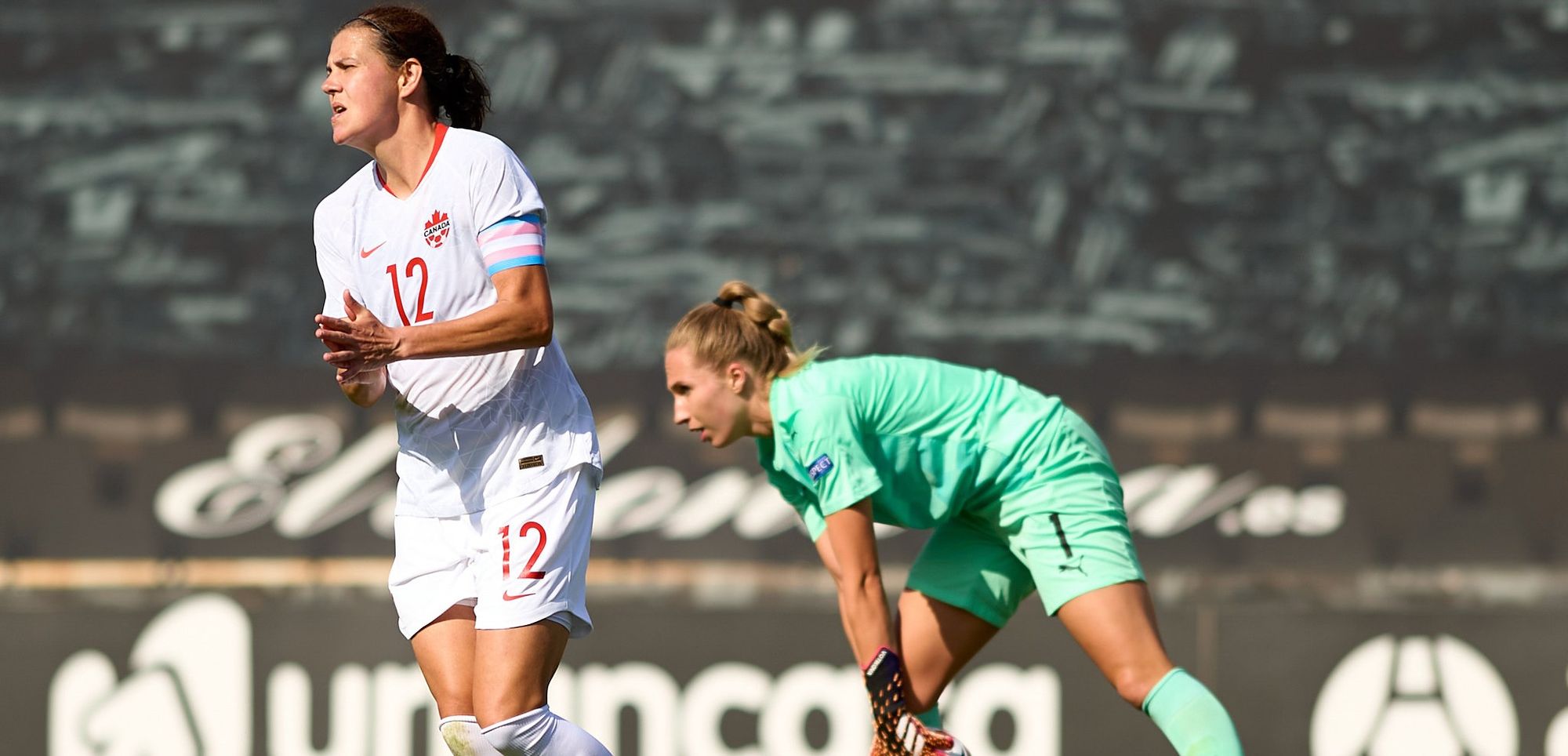 CanWNT vs. Mexico on Saturday
Last week, Canada Soccer revealed that the Olympic champions will hold a 10-day camp starting today in Mexico City, and will then play Mexico in a pair of international friendlies on Nov. 27 and Nov. 30.
Canada, No. 6 in the FIFA world rankings, has won five straight games against Mexico (No. 28) and is unbeaten in its previous 14 meetings (12-0-2) dating back to a 2-1 loss in March 2004. Its overall record against the Mexicans is 22-1-2. Canada earned a 2-0 win over Mexico in February, 2020 in Edinburg, Texas in the Olympic qualifying tournament in the previous meeting between the two nations.
Canadian coach Bev Priestman described Mexico as an ideal opponent, explaining that the Olympic champions will run into more opponents like them at the 2023 World Cup should it qualify.
"We want to get better at scoring goals against that Tier 2-type opponent," said Priestman. "Mexico, the more I've watched them, they're actually a really aggressive strong team. I think they've evolved to being a bit more of a threat in Concacaf.
"So it will be a great test for us. And a great chance probably now to test some players and also implement some of the tactical changes for us moving forward."
The Canadian women have played twice since winning gold at this summer's Tokyo Olympics, defeating New Zealand 5-1 in Ottawa and 1-0 in Montreal last month, kicking off what was dubbed a "Celebration Tour."
In announcing her roster for the pair of games against Mexico, Priestman said there were too many complications to arrange more home games this year, and that the team's "Celebration Tour" will continue with home matches next spring.
Canada has won its last five matches overall and is riding a 12-match unbeaten run (8-0-4) dating back to a 2-0 loss to Brazil on Feb. 24 at the SheBelieves Cup in Orlando. The Canadian women are 9-2-4 in 2021 under Priestman, with the only other loss coming against the U.S. at the SheBelieves Cup.
---
---
Stories to look out for at TFC Republic
Now that Toronto FC's campaign is over, it's time for the team to face the music.
The traditional end-of-year, post-season media availability will take place on Wednesday when TFC players, coach Javier Perez, GM Ali Curtis, and club president Bill Manning will speak to beat reporters.
This is the last chance that my media colleagues and I will have to grill Perez and the players before they go away for the holidays. It's also an opportunity to hold Curtis and Manning accountable for the nightmarish 2021 campaign, and ask them about what they intend to do to rejig the club this off-season.
These annual post-mortem media sessions are usually incredibly insightful, as we get an idea of what club management is thinking in terms of what moves they might make over the winter.
I'll have a lengthy, in-depth, notebook-style report on Wednesday's media session shortly after its completion.
Other stories that will be published later this week include:
My column on the retiring Justin Morrow.
Peter Galindo takes an in-depth look at Michael Bradley's season for TFC from a tactical and analytical perspective.
My story on Ashley Lawrence and her chances of winning the Ballon d'Or (the winner will officially be announced on Nov. 29).
In-depth pre- and post-game coverage of the Canadian women's team's match vs. Mexico on Saturday.
A breakdown of the Canadian women's team roster ahead of its two-game series against Mexico.
The debut of a new video blog series looking back at historic moments in the history of Toronto FC. First up: The 2015 playoff loss to the Montreal Impact.
And much more!
---
TFC Republic mailbag
TFC Republic will feature a regular reader mailbag column where I answer questions from subscribers about Toronto FC and Canadian soccer in general.
I'll answer the best questions submitted to me by TFC Republic readers, so feel free to drop me an email at johnmolinaro@rogers.com. You can also reach out to me via Twitter and Facebook.
NOTE: For readers who have signed up for this free weekly newsletter but haven't yet subscribed to TFC Republic, just a reminder you have to purchase a subscription in order to read all of the great content behind the paywall. TFC Republic has very reasonable rates at $8 a month and $50 a year - just click on the subscribe button on the home page.
(Top photo courtesy of Canada Soccer)
---
The TFC Republic newsletter comes out every Monday, and will be emailed to both paid and free members. All other content at TFC Republic is behind the paywall, and you'll need to be a subscriber to access it. It costs only $8 for a one-month subscription, or $50 for a full year (prices include 13% GST/HST). What a great deal, eh?  Don't miss out, and order your TFC Republic subscription today!