Newsletter
TFC Republic Weekly: December 13-19 lookahead
We'll gain some insight into new Toronto FC coach Bob Bradley's thinking about his roster ahead of Tuesday's MLS Expansion Draft.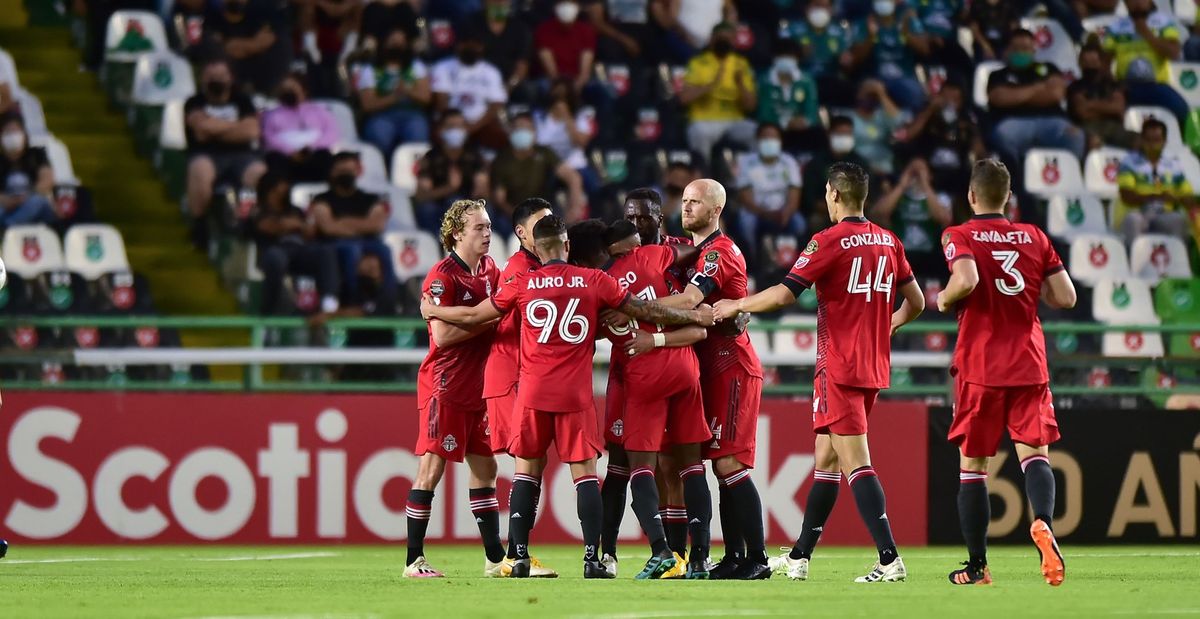 Welcome to the latest edition of TFC Republic Weekly, a free email newsletter that will land in the inbox of both paid subscribers and free members of TFC Republic every Monday.
This newsletter will look at what's in store over the next seven days for Toronto FC, and set up their schedule of games for the week.
You'll also get a glimpse of what to expect at TFC Republic in the coming days.
So, without further ado...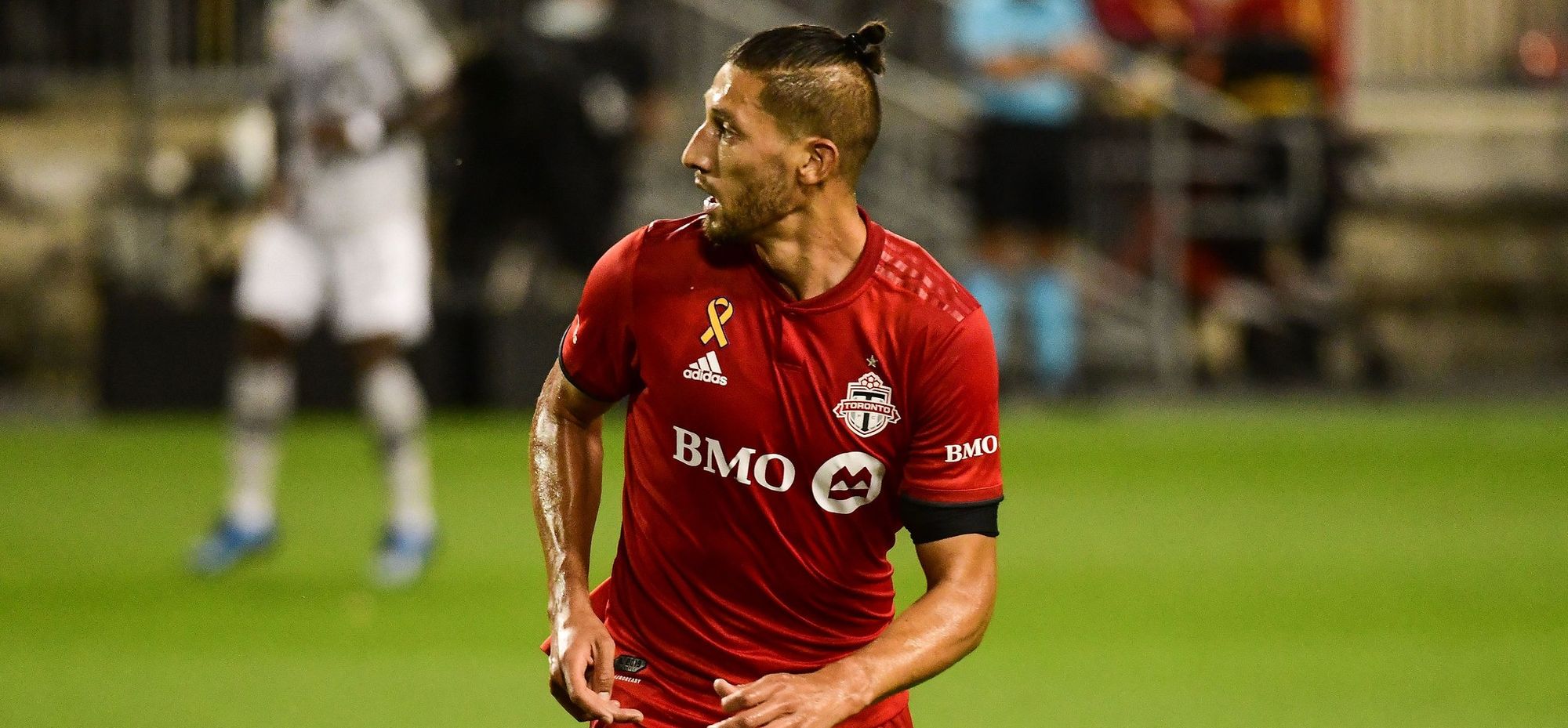 MLS Expansion Draft and more this week
It'll be a busy week for Toronto FC, starting with Tuesday's MLS Expansion Draft.
The list of all protected and unprotected players from every team will be released by MLS at 2 p.m. ET on Monday, so we'll gain some insight into new TFC coach Bob Bradley's thinking about his roster ahead of the draft.
It'll be interesting to see if Charlotte FC, who will join MLS as its 28th team next season, pick someone off from the Reds' roster, or if Toronto escapes the draft without losing a single player for the fourth straight time. Charlotte FC will select up to five players from the eligible players list. To read my in-depth preview of the 2021 MLS Expansion Draft, CLICK HERE.
On Wednesday, MLS will announce the complete 2022 regular season schedule, so we'll be able to chart how TFC's campaign will play out. All the home openers were unveiled a few weeks ago: Toronto will begin its 16th MLS season on Feb. 26, 2022 away to FC Dallas, and will host the New York Red Bulls in its home opener on March 5.
Also on Wednesday, MLS free agency officially begins. That means TFC will be free to talk to any free agents who are out-of-contract or had their options declined by their clubs. Players have to be at least 24 years old and have completed a minimum of four service years in MLS to be eligible for free agency. To see the full list of MLS free agents this off-season, CLICK HERE.
The MLS End-of-Year Waivers takes place on Wednesday, with TFC having the option of selecting second overall. For an explanation of the league's waiver process, CLICK HERE.
And then on Thursday, Stage 1 of the MLS Re-Entry Process kicks off. Again, TFC has the option of selecting second overall. For an explanation of the league's re-entry process, CLICK HERE.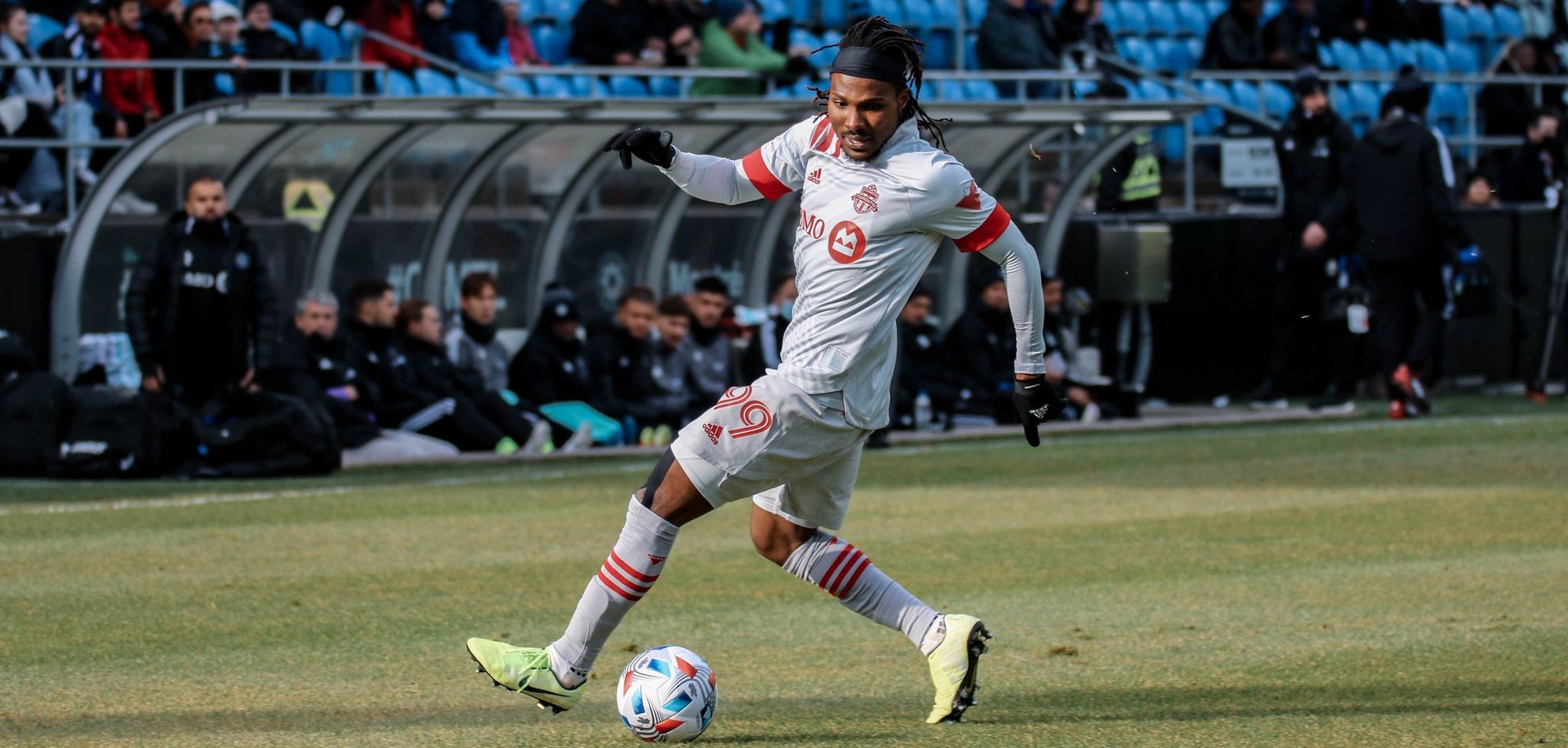 Canada Soccer player awards
The Canadian Male and Female Player of the Year award winners will be announced by Canada Soccer this week.
It's been an incredible year for both the men's and women's teams, so there's lots to celebrate. Bev Priestman's side won the gold at the Tokyo Olympics to reach the medal podium for a third consecutive time, while the men's team has cruised through Concacaf qualifying for next year's World Cup in Qatar. A host of Canadian players, both on the men's and women's teams, had great individual seasons with their clubs in Europe, so this year's voting should be very close.
Alphonso Davies and Kadeisha Buchanan were last year's winners. Christine Sinclair has won the women's award a record 14 times, including 11 in a row between 2004 and 2014. Atiba Hutchinson has won the men's award six times.
Voting for both awards were open to media and coaches from Dec. 2-11. I'll reveal my ballot for both awards this week at TFC Republic.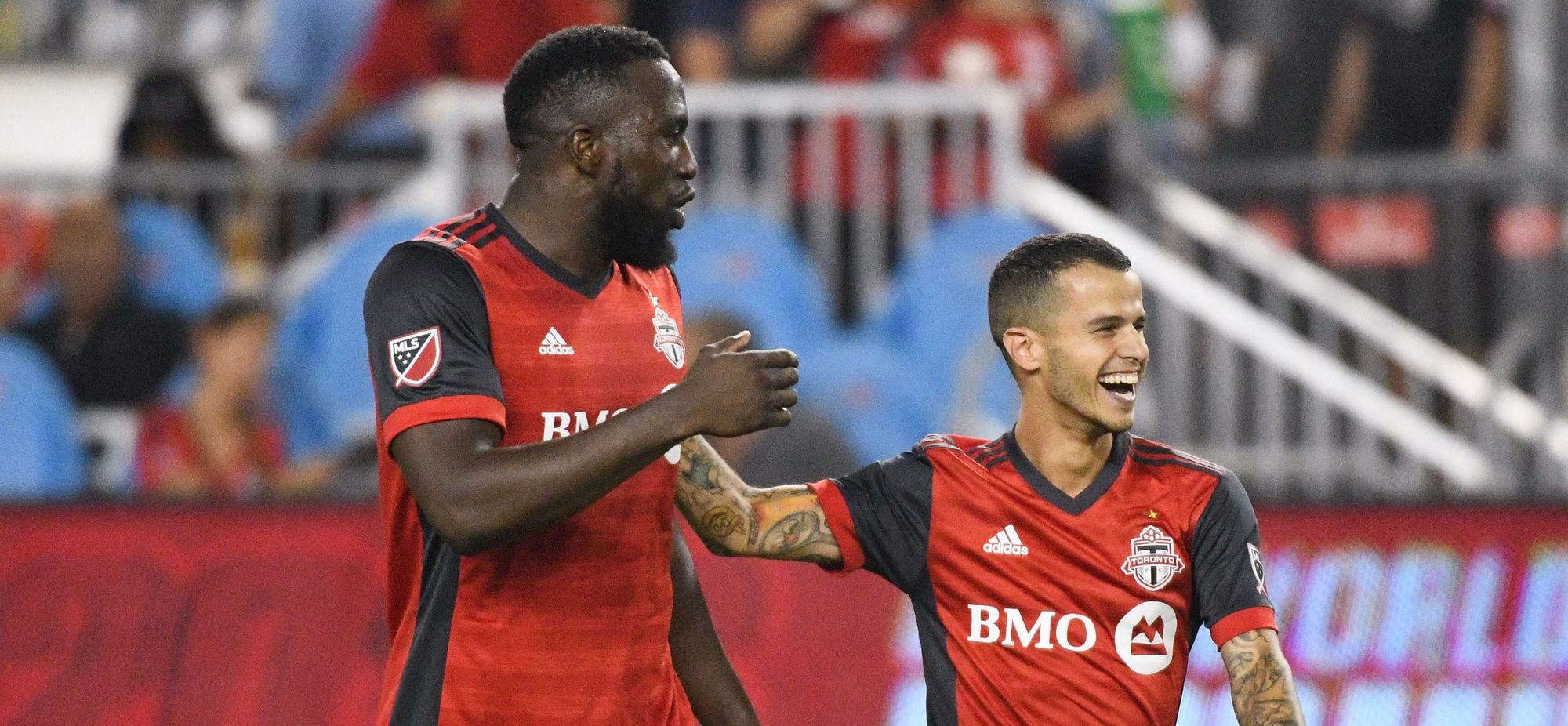 Forge FC learns its Champions League fate
The 2021 Canadian Premier League wrapped up last weekend with Pacific FC earning a 1-0 win over Forge FC at Tim Hortons Field to hoist the North Star Shield.
But it's going to be a busy upcoming week for the CPL, as Forge will find out who it'll play in the 2022 Concacaf Champions League, and the league will hand out its year-end awards.
Forge qualified for next year's Champions league by reaching the semifinals of the 2021 Concacaf League, which is the region's secondary club competition (think of it as Concacaf's answer to the UEFA Europa League). The Hamilton-based club is the first CPL team to play in Concacaf's top competition, and will join fellow Canadian side CF Montreal in next year's tournament - Montreal qualified by virtue of winning the 2021 Canadian Championship.
The draw will take place on Wednesday evening in Miami. Forge is in Pot 2 and will face one of these teams from Pot 1 in the round of 16: Club Leon (Mexico), Colorado Rapids (MLS), Cruz Azul (Mexico), New England Revolution (MLS), Pumas UNAM (Mexico), Seattle Sounders FC (MLS) or New York City FC (MLS). The two-legged round of 16 of the Concacaf Champions League runs from Feb. 15-24, 2022.
On Tuesday afternoon, the winners of the 2021 CPL Awards will be announced during a special ceremony in Toronto. Here's the list of nominees:
Player of the year: Terran Campbell (Pacific FC), Kyle Bekker (Forge FC) and Joao Morelli (HFX Wanderers FC).
Player of the year: Pa-Modou Kah (Pacific FC), Bobby Smyrniotis (Forge FC) and Tommy Wheeldon Jr. (Cavalry FC).
Goalkeeper of the year: Jonathan Sirios (Valour FC), Triston Henry (Forge FC) and Marco Carducci (Cavalry FC).
Best Under 21 Canadian of the year: Alessandro Hojabrpour (Pacific FC), Max Ferrari (York United FC) and Victor Loturi (Cavalry FC).
---
---
Stories to look out for at TFC Republic
Late last month, the Canadian Premier League announced it had agreed to exploratory discussions regarding collective bargaining with The Professional Footballers Association Canada (PFACan) once the 2021 season concluded.
The prospective union had reached out to the CPL countless times about receiving automatic recognition from the league (rather than having to go through the lengthy legal battle) since April of 2020 when the overwhelming majority of players voted to form a union, only to be ignored or rebuffed by the league.
So, how did we get here? Why is the CPL now prepared to talk to PFACan about recognizing the players' union? I spoke at length with Paul Champ, PFACan's chief legal counsel, about the situation. Look for my two-part story in the coming days.
Other stories that will be published later this week include:
A reaction piece to Tuesday's MLS Expansion Draft
I'll reveal my ballots for both the Canadian Male and Female Player of the Year awards once the winners are announced.
Peter Galindo takes an in-depth, comparative look at the 2021 seasons of TFC goalkeepers Alex Bono and Quentin Westberg from a tactical and analytical perspective.
The fourth part of a continuing video blog series looking back at historic moments in the history of Toronto FC. This week: TFC sets the MLS single season points record in Atlanta in 2017.
My column on the Canadian Premier League and its ongoing fight for relevancy in Canada's sporting landscape.
My feature story on Canadian women's team goalkeeper Kailen Sheridan.
And much more!
---
TFC Republic mailbag
TFC Republic will feature a regular reader mailbag column where I answer questions from subscribers about Toronto FC and Canadian soccer in general.
I'll answer the best questions submitted to me by TFC Republic readers, so feel free to drop me an email at johnmolinaro@rogers.com. You can also reach out to me via Twitter and Facebook.
NOTE: For readers who have signed up for this free weekly newsletter but haven't yet subscribed to TFC Republic, just a reminder you have to purchase a subscription in order to read all of the great content behind the paywall. TFC Republic has very reasonable rates at $8 a month and $50 a year - just click on the subscribe button on the home page.
(Top photo courtesy of Concacaf)
---
The TFC Republic newsletter comes out every Monday, and will be emailed to both paid and free members. All other content at TFC Republic is behind the paywall, and you'll need to be a subscriber to access it. It costs only $8 for a one-month subscription, or $50 for a full year (prices include 13% GST/HST). What a great deal, eh?  Don't miss out, and order your TFC Republic subscription today!