Newsletter
TFC Republic Weekly: August 29-September 4 lookahead
It's a huge week for Toronto FC, as it hosts the LA Galaxy and CF Montreal in a pair of games that could seal its playoff fate.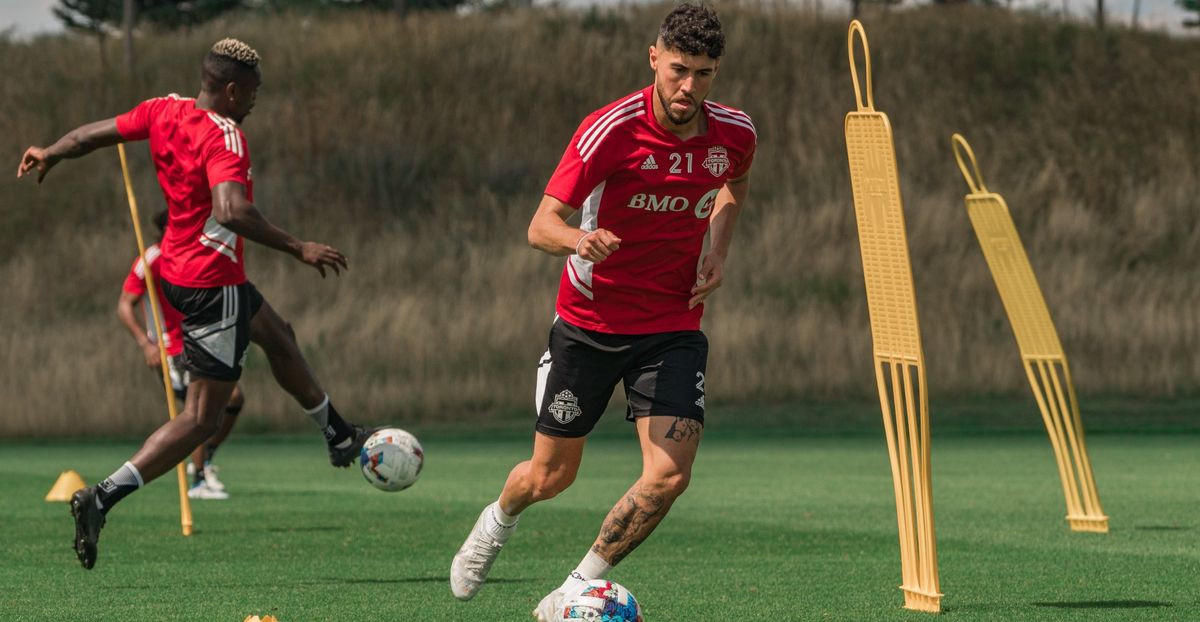 Welcome to the latest edition of TFC Republic Weekly, a free email newsletter that will land in the inbox of both paid subscribers and free members of TFC Republic every Monday.
This newsletter will look at what's in store over the next seven days for Toronto FC, and set up their schedule of games for the week.
You'll also get a glimpse of what to expect at TFC Republic in the coming days.
So, without further ado...
Toronto FC and the playoff picture

Lorenzo Insigne and Federico Bernardeschi both scored highlight-reel goals to lift TFC to a hard-fought 2-0 victory over Charlotte FC on Saturday at Bank of America Stadium.
In earning its third shutout and second road win of the MLS campaign, Toronto (9-13-6, 33 points) bolstered its playoff chances by leapfrogging Charlotte (10-16-2, 32 points) in the Eastern Conference table. The Reds finished the weekend in 10th place in the East, three spots behind Columbus (8-6-12, 36 points) who hold down the seventh and final playoff spot in the conference.
Saturday's game in Charlotte was one that the Reds absolutely had to win. While it was far from pretty, aside from the goals by its two DPs, Toronto must be credited for its defensive solidity and game management.
Still, with only six games remaining in the season, TFC have a lot of work to do in order to avoid failing to qualify for the playoffs for a second straight year, something that hasn't happened since 2013 and 2014. Sandwiched between Toronto and Columbus (who have two games in hand on TFC) in the standings in eighth- and ninth-place are Cincinnati (8-8-11, 35 points) and New England (8-9-10, 34 points), who both have one game in hand.
TFC also has to look out for the three teams directly below them in the table: Atlanta (8-10-9, 33 points), Charlotte (10-16-2, 32 points) and Chicago (8-13-6, 30 points). Atlanta and Chicago have a game in hand on Toronto.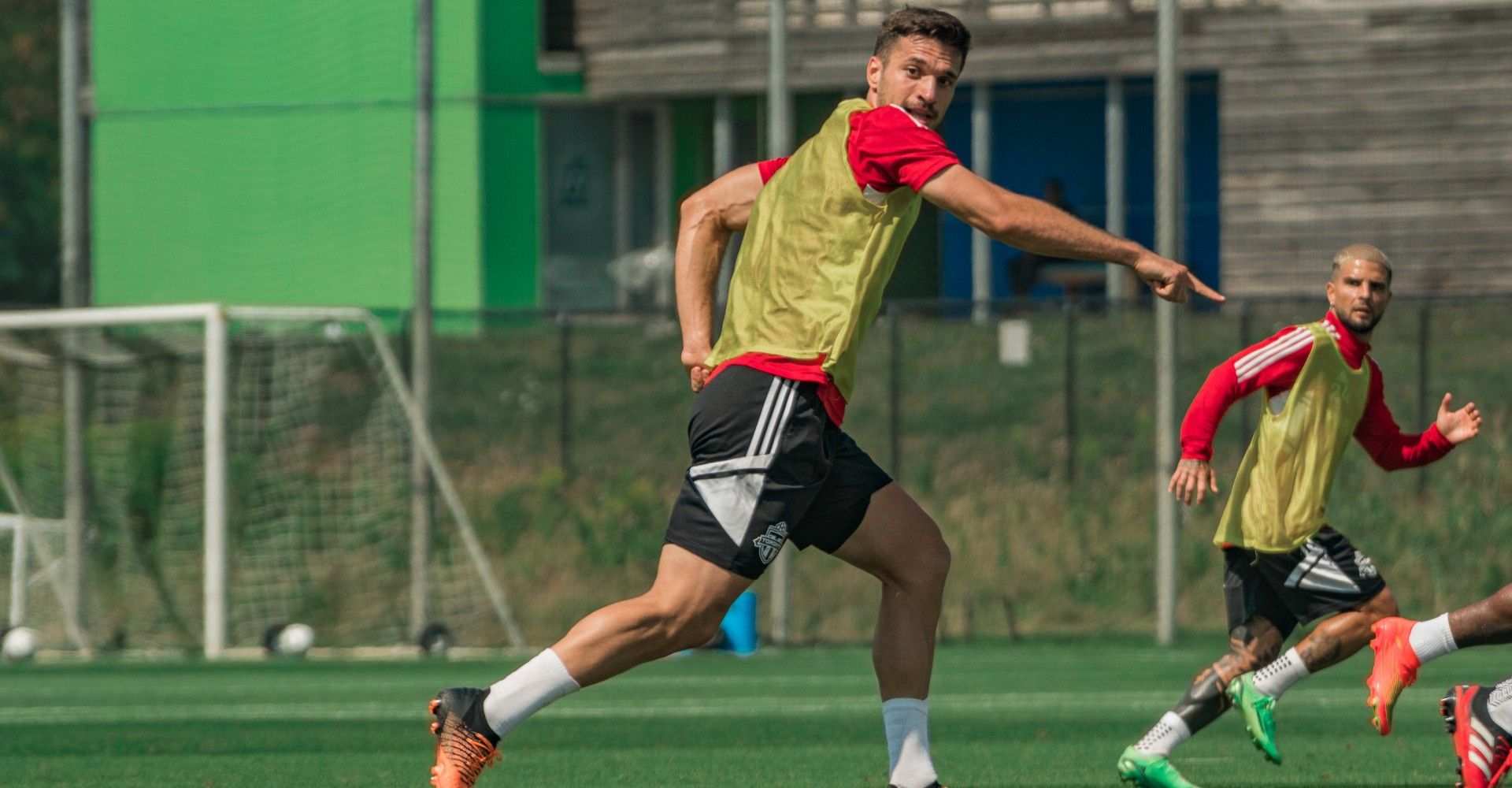 TFC vs. LA Galaxy on Wednesday
Toronto FC kicks off a hugely important week when it hosts the LA Galaxy on Wednesday night, a game that marks Greg Vanney's return to BMO Field for the first time since he stepped down as the Reds' coach in 2020.
This will be the first meeting between the clubs since Toronto suffered a 2-0 road loss on July 4, 2019. Swedish star Zlatan Ibrahimović bagged a second-half brace to sink TFC. To show you how much has changed, only four members of TFC's starting 11 that day remain at the club: Jonathan Osorio, Chris Mavinga, Richie Laryea and Quentin Westberg. Two of Toronto's starters now play for the Galaxy: Mark Delgado and Eriq Zavaleta. Liam Fraser earned a rare start ahead of Michael Bradley, as TFC's captain was injured.
The Galaxy are unbeaten in their last three games (two wins) and are coming off a 2-1 road victory against New England on Sunday. Like TFC, Vanney's side is involved in a tight playoff race, as it currently holds down seventh place in the Western Conference, but the trailing pack of Portland, Vancouver, Seattle and Colorado are all within five points. LA is only two points behind Nashville and Salt Lake in the table, and has games in hand on both of them.
LA leads the all-time MLS regular season series against Toronto with five wins and six draws in 18 meetings.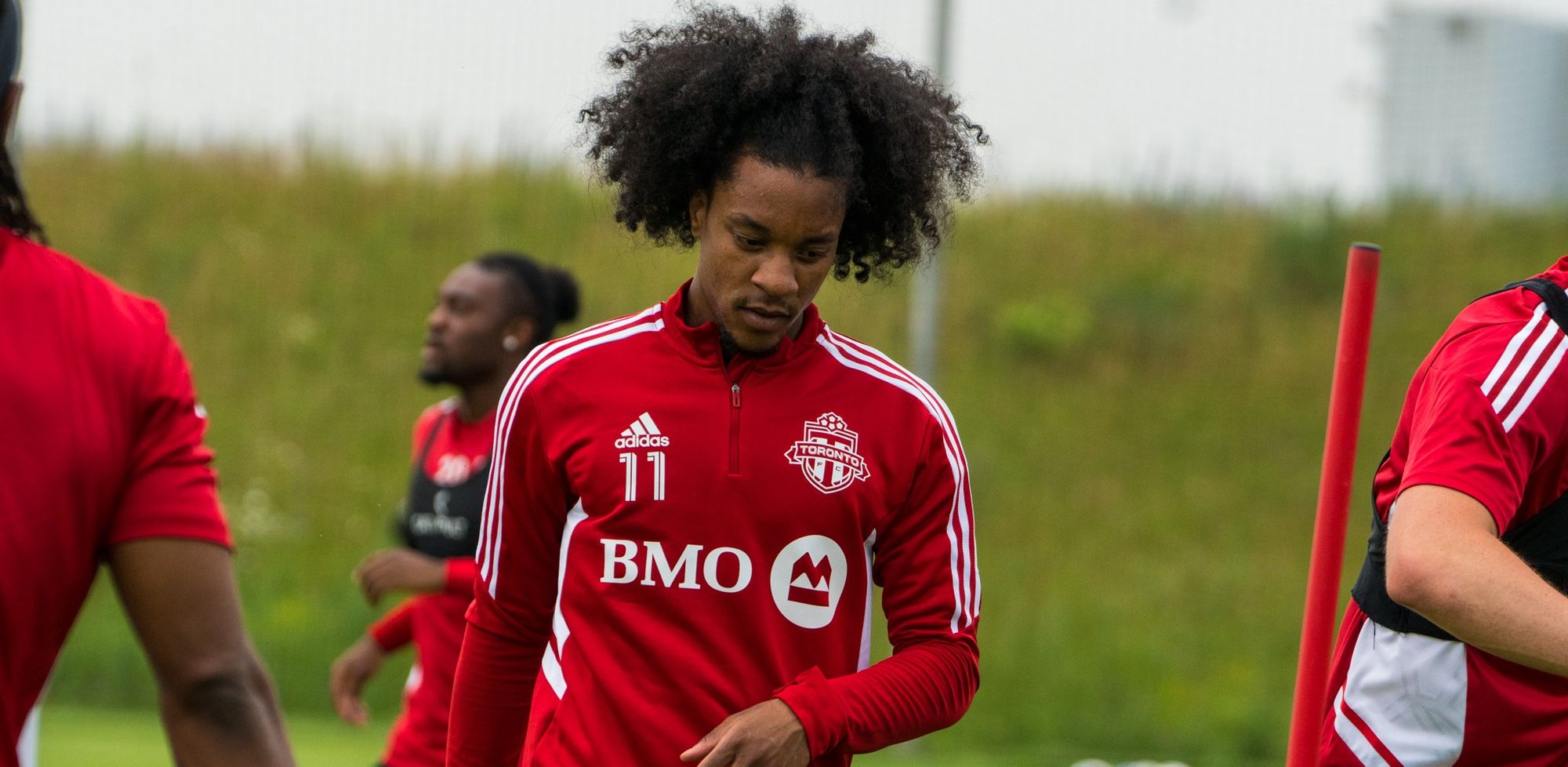 TFC vs. CF Montreal on Sunday
After hosting the Galaxy, the Reds welcome CF Montreal to BMO Field for the latest installment of the Canadian Classique.
Montreal came out on top in its previous encounter against Toronto, earning a 1-0 win on July 16 at Stade Saputo. An own-goal by Lucas MacNaughton in the 67th minute was the difference.
It was a score line that completely flattered the visitors. Toronto was completely outplayed by a barnstorming Montreal side who could have inflicted more damage if not for some outstanding saves by Alex Bono, and its wastefulness in front of goal. Montreal enjoyed 64 per cent possession and had a 19-7 edge on shots. As a result, Toronto's attack stalled and never got out of first gear.
"We were under pressure most of the game; they pushed us deep. I felt we defended, for the most part, pretty well. But [we] weren't able to put enough football together, not able to connect enough passes, which just kept us deep," TFC coach Bob Bradley told reporters after the game.
Montreal is second in the Eastern Conference, and is unbeaten in its last eight games (six wins) and have won its last three in a row, including a 2-0 road decision over Chicago on the weekend.
Toronto earned a 4-0 home win over Montreal on June 22 in the semifinals of the 2022 Canadian Championship.
TFC leads the all-time regular season series against Montreal with 14 wins and five draws in 30 meetings.
Sunday will be the second and final regular season meeting between the clubs this season.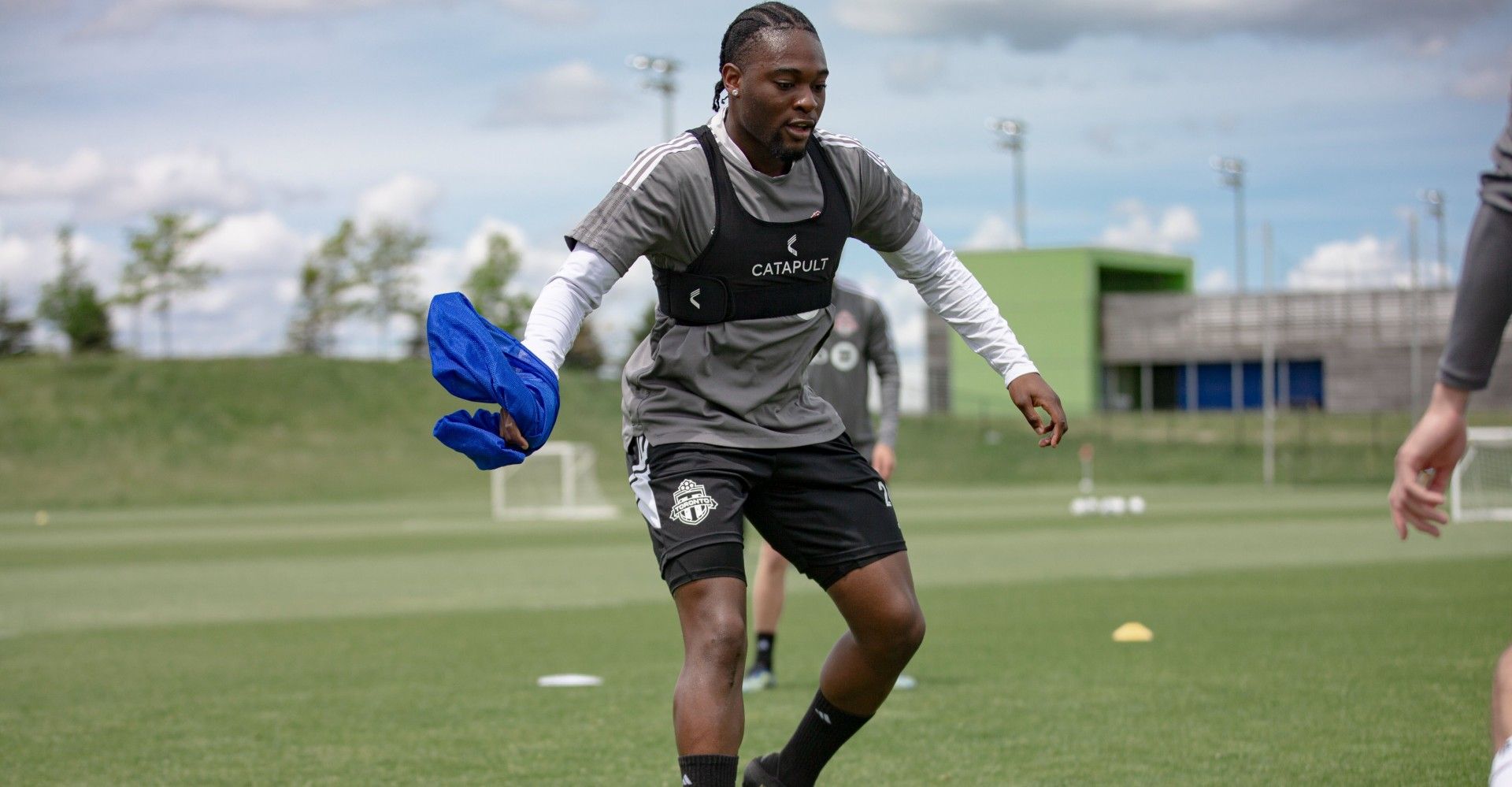 CanWNT vs. Australia on Saturday
The Canadian women's team will face Australia on Sept. 3 at Brisbane's Suncorp Stadium in the first of two international friendlies between the nations.
These games are very important for Canada as it'll help it prepare and acclimatize for next summer's World Cup, which will be co-hosted by Australia and New Zealand. Canada is No. 7 in the current FIFA world rankings, five spots above Australia.
There are two newcomers on coach Bev Priestman's 23-player roster: midfielder Simi Awujo and forward Clarissa Larisey. Awujo, 18 and born in Atlanta, is a sophomore at the University of Southern California, and recently competed for Canada at the FIFA U-20 World Cup in Costa Rica. Larisey, a 23-year-old from Ottawa, has scored nine goals for Celtic this season in the Scottish league.
Notable absences from Priestman's latest Canadian roster include fullbacks Vanessa Gilles, Ashley Lawrence, Allysha Chapman, Jayde Riviere, and forwards Deanne Rose and Évelyne Viens.
Australia leads the all-time series against Canada, with seven wins and three draws in 16 meetings since their first game against each other on Dec. 12, 1997. In their previous encounter, Canada earned a 2-0 win over Australia during the group stage of the 2016 Rio Olympic tournament.
This will be the first time in 14 years Canada faces the Matildas in Australia.
---
---
Stories to look out for at TFC Republic
Greg Vanney got his first MLS head coaching job when he became the ninth head coach for Toronto FC after Ryan Nelsen was fired on Aug. 31, 2014. Vanney, of course, went on to become the most successful coach in TFC's history - winning an MLS Cup, a Supporters' Shield and three Canadian Championships - before stepping down on Dec. 1, 2020. A month later, he took over as coach of the LA Galaxy. Now he's set to return to BMO Field for the first time since he left, eight years to the exact date he was hired by Toronto FC.
I spoke one-on-one with Vanney last week about his return to Toronto, his views on the current TFC side, and whether or not club management could have did more to keep him around. Look for my feature story later this week.
Other stories that will be published later this week include:
Peter Galindo's weekly analytics and tactical feature focuses on Chris Mavinga.
In-depth pre- and post-game coverage of TFC's home game against the LA Galaxy.
In-depth pre- and post-game coverage of TFC's home game against the CF Montreal.
The latest instalment of our Toronto FC Flashback series looks back on Aug, 31. 2014, the day that TFC hired Greg Vanney as their new coach.
My weekly TFC random thoughts column.
In-depth pre- and post-game coverage of the Canadian women's team match against Australia.
And much more!
---
TFC Republic mailbag
TFC Republic will feature a regular reader mailbag column where I answer questions from subscribers about Toronto FC and Canadian soccer in general.
I'll answer the best questions submitted to me by TFC Republic readers, so feel free to drop me an email at johnmolinaro@rogers.com. You can also reach out to me via Twitter and Facebook.
(Top photo courtesy of torontofc.ca)
---
TFC Republic is a paid-subscription website. All of the content at TFC Republic is behind a paywall, and you need to be a subscriber to access it. It costs only $8 for a one-month subscription, or $50 for a full year (prices include 13% GST/HST). What a great deal, eh?  Don't miss out, and order your TFC Republic subscription today!