Opinion
Random thoughts on TFC: Jiménez, Akinola have to get going
In their last 23 games combined, Toronto FC's top two forwards have failed to score a single goal. That's simply nowhere near good enough.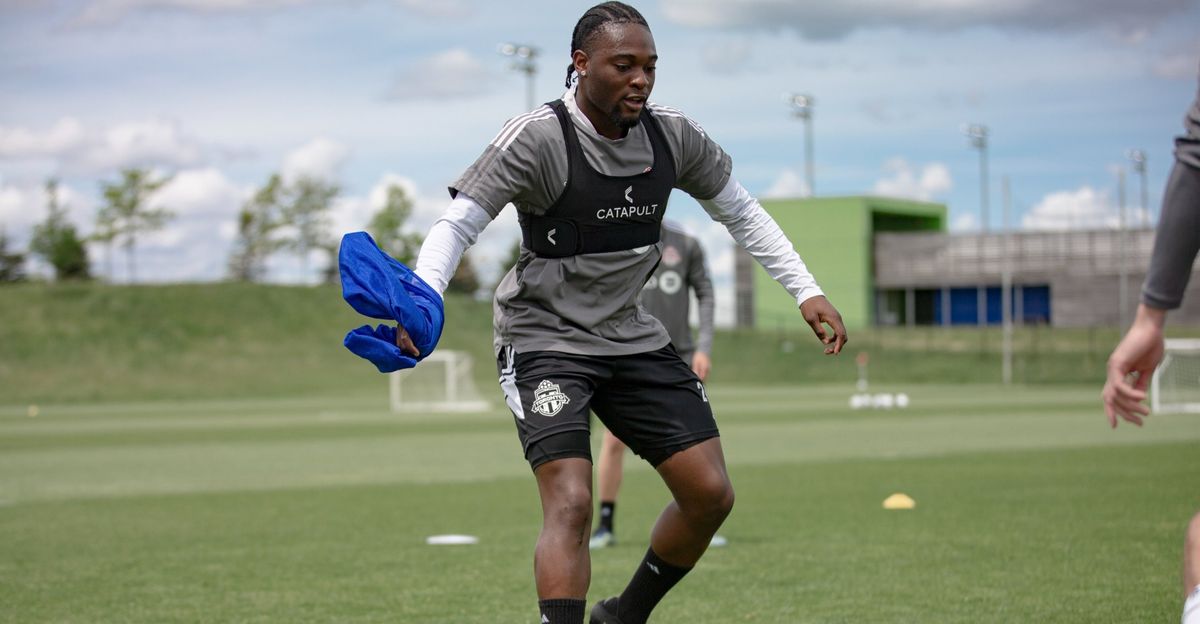 Some random thoughts I had on Toronto FC going into Saturday's road game vs. Charlotte FC...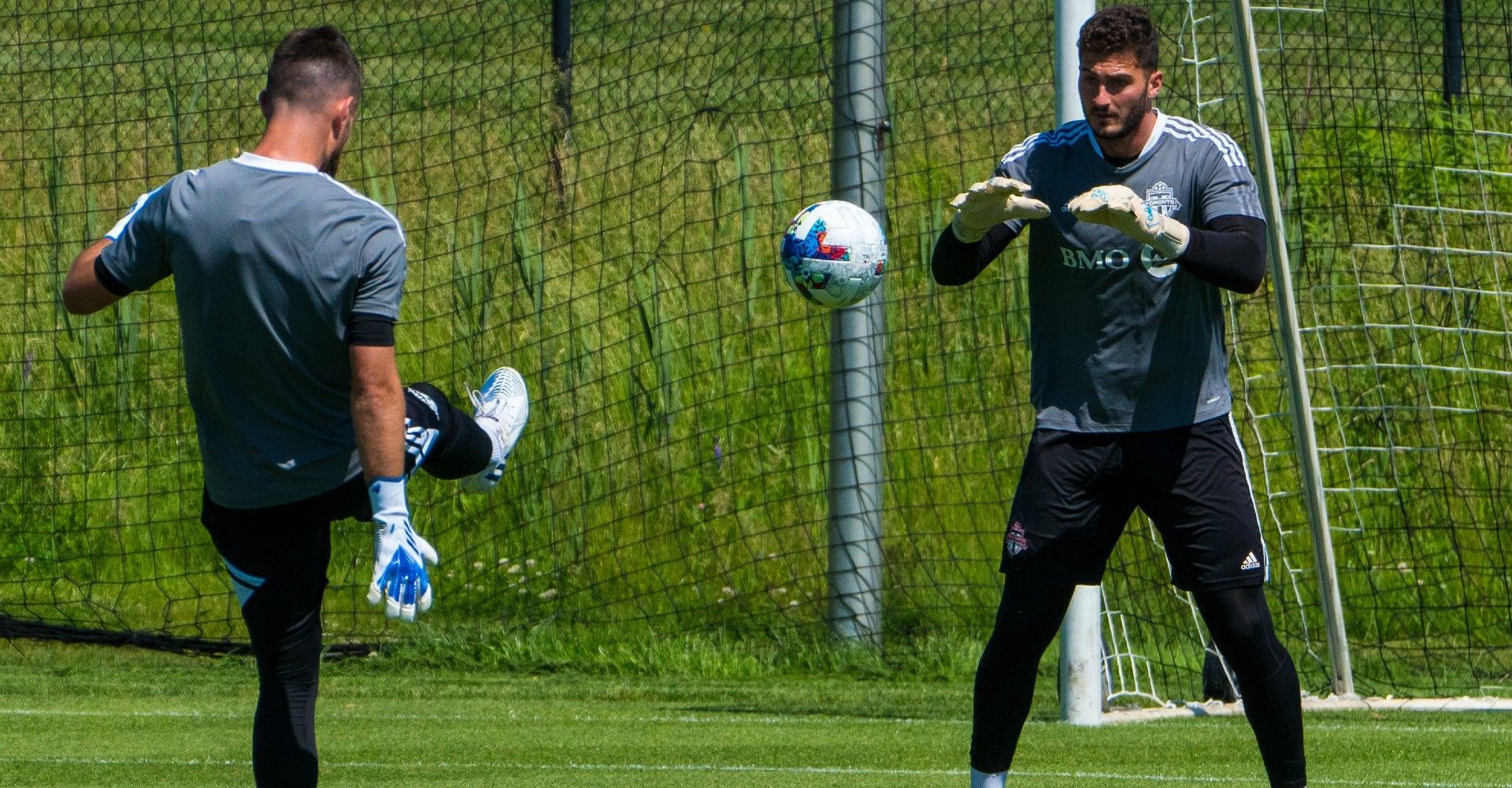 Alex Bono is still Toronto's No. 1
Starting goalkeeper Alex Bono has played well this season, but he has looked shaky of late in conceding soft goals in back-to-back games. Bono's biggest gaffe came in last weekend's 2-1 loss to Inter Miami when Jean Mota hit a shot from 30 yards out that slipped through his hands and landed in the back of the net.
The temptation would be to bench Bono in Charlotte, but that's simply not an option. Backup goalkeeper Quentin Westberg is still dealing with a rib injury that has sidelined him for the last seven games, while third-stringer Greg Ranjitsingh is inexperienced and not ready for MLS action, especially with Toronto involved in a tight playoff race.
So, the Reds will have to stick with Bono, which would be the right thing to do even if Westberg was available. Bono takes a lot of stick, and you could argue that he doesn't provide full value for his $557,000 US contract, which makes him the sixth best paid goalkeeper in MLS this year. But he also hasn't been helped by the players in front of him, as TFC has conceded 47 goals in 27 MLS games, the fourth-worst defensive record in the league.
At the same time, Bono can't afford to let in goals like the one he did in Miami with Toronto desperately fighting to get above the playoff line. Now more than ever, TFC needs him to be at his very best.
"Whether you're a goalkeeper and whether you're a striker, if you go through a stretch and things don't go your way, you've got to be ready for the next moment, you gotta be ready to make the next play – make a save, score a goal, something that's going to push the team," coach Bob Bradley told reporters after Thursday's practice.
TFC Republic is on a free trial this week, so please enjoy this story and many more that will come out from behind the paywall until Sunday, Aug. 28.
You can subscribe to TFC Republic by
CLICKING HERE
, or by clicking on the subscribe button on the home page. A monthly subscription costs just $8, while a yearly subscription is $50 (a savings of 48%).
TFC's forwards have to get going
It's remarkable that Toronto recently went on a season-high five-game unbeaten run and remains in the playoff picture (although its chances are fading fast) without either of its top strikers finding the back of the net.
With eight goals in 26 MLS games, Jesús Jiménez is TFC's second top scorer this season, but he has now gone 10 consecutive matches in all competitions without scoring. In fact, Jiménez hasn't made a single goal contribution (either scoring or collecting an assist) since fellow Spaniard Alejandro Pozuelo was traded to Inter Miami on July 7.
Ayo Akinola started ahead of Jiménez in last Saturday's loss in Miami, but the Canadian hasn't scored in 13 straight games in all competitions. Jiménez didn't even make the trip to Florida, as Bob Bradley told reporters after the game that, "Physically [Jiménez is] empty right now."
It's also telling that the Italian trio of Federico Bernardeschi (four goals, two assists), Lorenzo Insigne (three goals, one assist) and Domenico Criscito (one goal) have been involved in 11 of Toronto's last 13 goals in league play, including the last five in a row.
Simply put, Jiménez and Akinola have to get going down the season stretch and contribute some goals if Toronto is going to make the playoffs.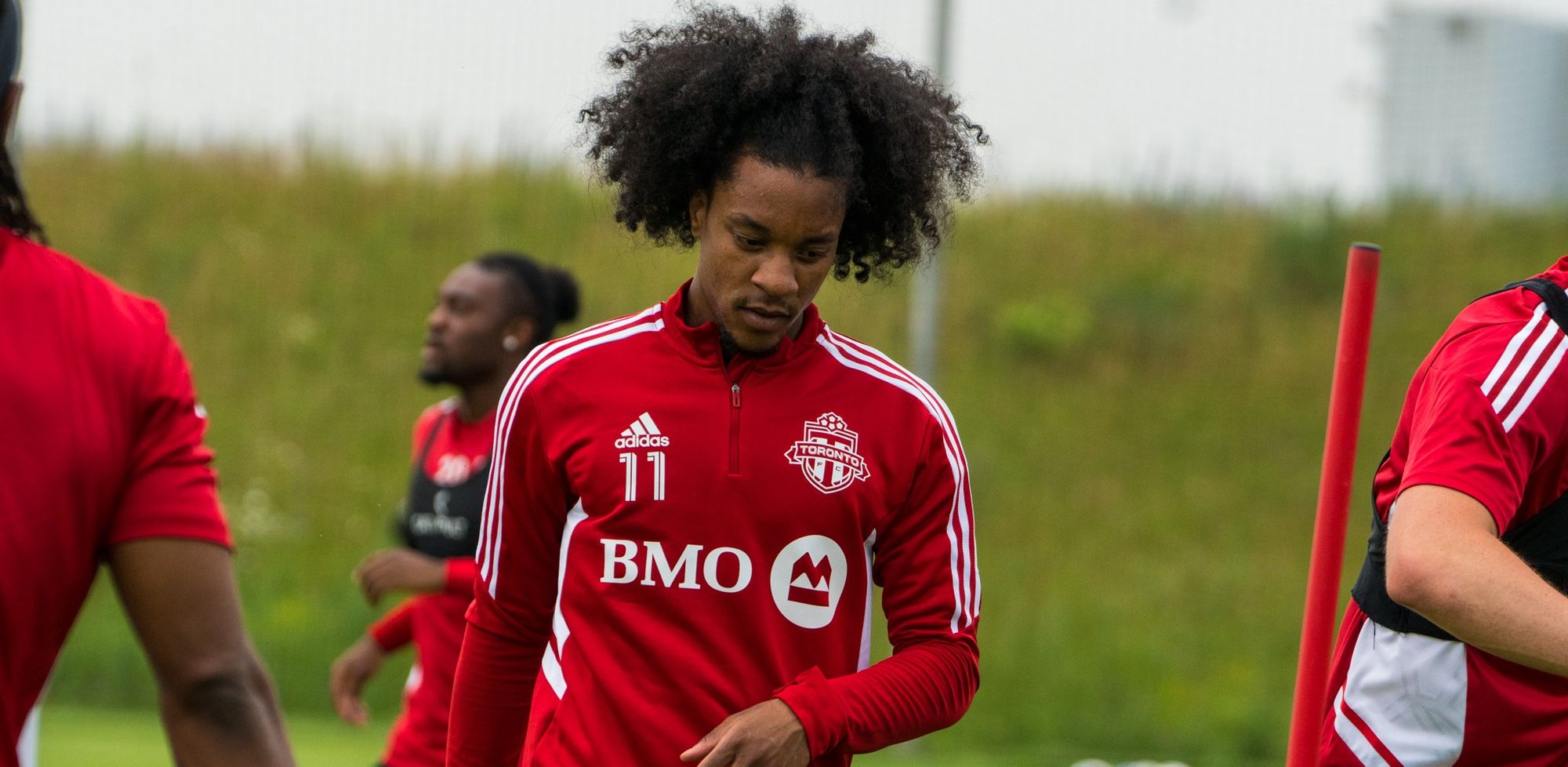 Jayden Nelson making a name for himself
As I wrote in last week's reader mailbag, Jayden Nelson has done a good job of filling in for Mark-Anthony Kaye while the veteran midfielder recovers from a lower-body injury.
I still don't think Nelson has done enough to displace Kaye as a starter, and I expect Nelson to be relegated to the bench once Kaye is fully fit and ready to play regular minutes again.
That being said, Nelson has stepped up his game during this stretch and has shown a lot more consistency. Based on his displays and being more involved in the buildup play, you'd have to think he'll be one of the first options off the bench when Kaye comes back, and he will still continue of regular playing time - unlike left fullback Luca Petrasso and right fullback Kosi Thompson, who have been stuck on the bench since the arrivals of Domenico Criscito and Richie Laryea.
Nelson's solid form hasn't gone unnoticed by captain Michael Bradley, who has been impressed with the youngster.
"He's had a really good stretch... He has taken a big step forward in terms of playing with more maturity, understanding what it means to step on the field in big games and play in a real way; in a way that can hold up as the games get better and in a way that can really help the team. I'm really happy for him, I'm proud of him," Bradley said.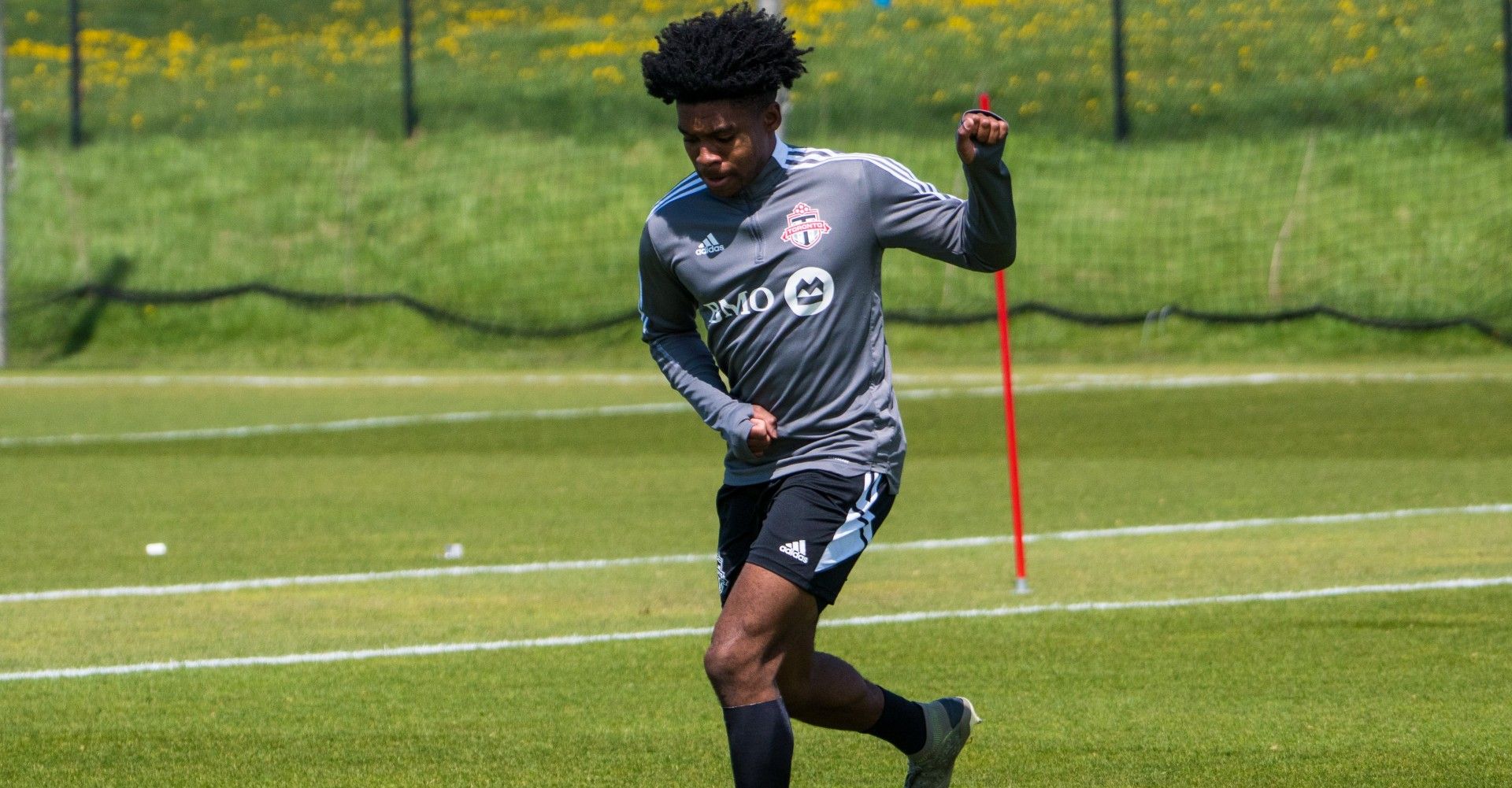 Greg Vanney's return to Toronto
It'll be a short turnaround for TFC after Saturday's visit to Charlotte, as they'll come back home and host the LA Galaxy at BMO Field on Aug. 31.
Of course, that match marks former coach Greg Vanney's return to Toronto for the first time since he left the club on Dec. 1, 2020 and signed with the LA the following month. The Galaxy also feature a number of former TFC players: Victor Vazquez, Mark Delgado, Eriq Zavaleta and Raheem Edwards.
Vanney, 48, was one of the architects of TFC's turnaround, helping to transform the team from league laughingstock to an MLS super power. He left Toronto as the most successful coach in franchise history, having won an MLS Cup (and reaching two other finals), a Supporters' Shield and three Canadian Championships. He was also named the MLS coach of the year in 2017.
Currently, Toronto finds itself in a deep hole with regards to the playoff race, so Wednesday's contest is one the Reds badly need to win. Still, even though tensions will be high at BMO Field, you'd have to think Vanney will be given a warm welcome by everyone, given how much he did for the club during his time in Toronto.
"I hope it's a positive reception. We had a lot of success there together as a group. ... What we accomplished during those years was pretty special as a club," Vanney told TFC Republic.
NOTE: I conducted a one-on-one interview with Greg Vanney this week, looking ahead to his return to Toronto. We also discussed a number of other topics. Look for a full-length, feature story to be published on Monday at TFC Republic.
(Top photo courtesy of torontofc.ca)
---
TFC Republic is a paid-subscription website. All of the content at TFC Republic is behind a paywall, and you need to be a subscriber to access it. It costs only $8 for a one-month subscription, or $50 for a full year (prices include 13% GST/HST). What a great deal, eh?  Don't miss out, and order your TFC Republic subscription today!