Newsletter
TFC Republic Weekly: August 1-7 lookahead
Will Toronto FC make any trades before the MLS secondary transfer window closes on Thursday?

Welcome to the latest edition of TFC Republic Weekly, a free email newsletter that will land in the inbox of both paid subscribers and free members of TFC Republic every Monday.
This newsletter will look at what's in store over the next seven days for Toronto FC, and set up their schedule of games for the week.
You'll also get a glimpse of what to expect at TFC Republic in the coming days.
So, without further ado...
Toronto FC and the playoff picture
Saturday's 0-0 road draw vs. the New England Revolution was a credible result for Toronto FC, considering it only has four wins in 20 all-time visits to Gillette Stadium.
"I don't know about the history of the club, but since I've been here this has been one of our toughest away trips. The years where we were top of the table, coming here was never easy. It always felt like one of the tougher games that we play," Alex Bono said after the game.
Under normal circumstances, this would've been a valuable point for Toronto. But Saturday's draw did the Reds no good in terms of their playoff hopes, as they remained 13th out of 14 clubs in the Eastern Conference, six positions and six points out of a playoff spot. With only 11 games remaining in the campaign, Toronto (6-12-5) faces a mountain to climb if it wants to avoid missing the post-season for a second straight year, something that hasn't happened since 2013 and 2014.
"Every game, as you get near the end [of a season], every game is hard. There are no easy games, and obviously when you throw in travel and just different conditions, the challenge of this time of the year in MLS is great," Bob Bradley said.
"We have got some games coming up starting with Nashville [this Saturday] where the weather is going to be hot and humid. You want to have moments where we can still step up and press more but finding a balance in all this. There's a lot to work on but I still see that the group is going in a really positive way, resilient, strong and getting better."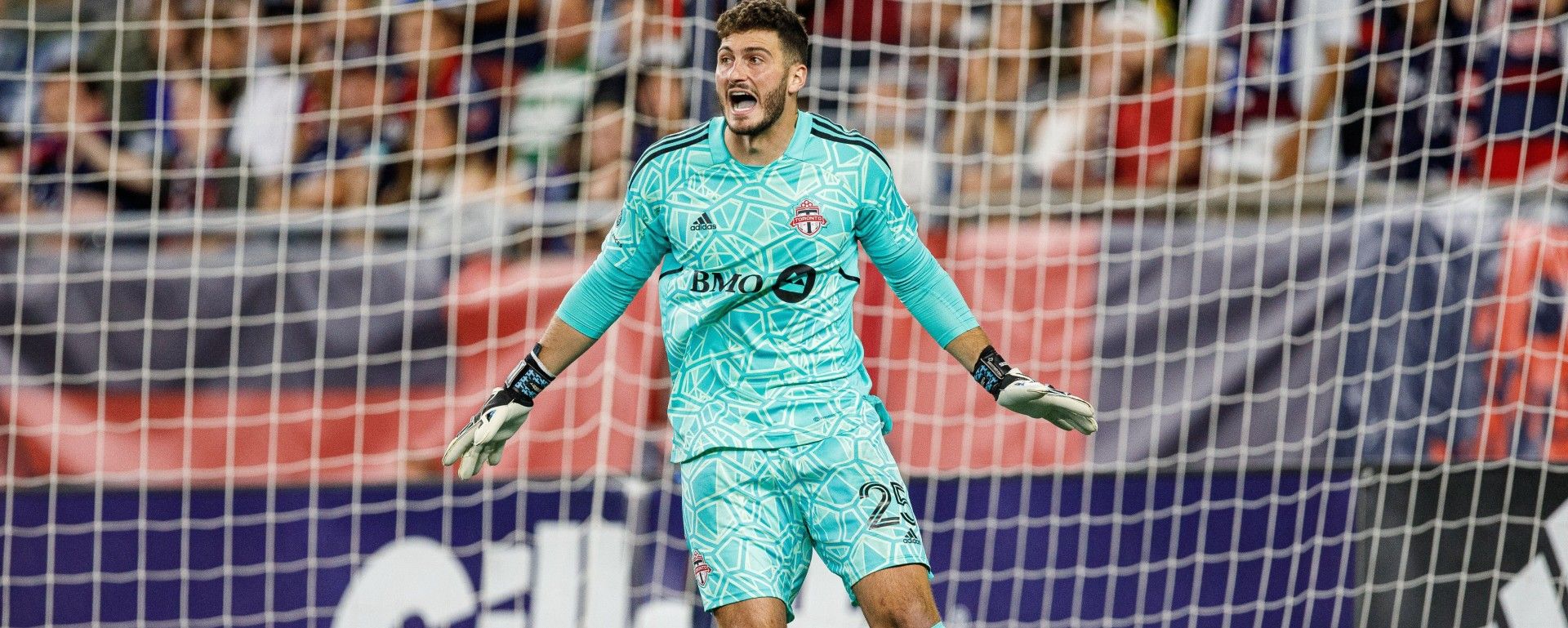 The Italians settling in nicely so far
Toronto's trio of high-profile Italian players were front and centre on Saturday night, and were at the heart of the team's best attacking moments.
Just before halftime, Federico Bernardeschi played a lovely reverse pass inside the penalty area that cut open the Revs' defence and found Lorenzo Insigne, but goalkeeper Djordje Petrovic did well to rush out and make the save to deny the Italian at the near post.
Early in the second half, Bernardeschi unleashed a venomous strike from 25 yards away that smacked the post while Petrovic was glued to his goal-line. Petrovic came up big later in the half when he made a great stop to palm away Insigne's curling long-range effort. Petrovic got the better of Insigne again when he made a fabulous diving save on the Italian's penalty attempt that seemed destined to nestle inside the lower left corner.
Deandre Kerr should have buried a chance with a header from close range minutes after Insigne's penalty miss, but the youngster couldn't connect on Domenico Criscito's sublime cross played to the edge of the six-yard box.
Coach Bob Bradley has been impressed with how the Italians have adjusted to MLS thus far.
"When guys arrive, and now the season is going, we've passed the midpoint, and these guys are trying to jump in, understand the league, get a feel for things, travel, different kinds of surfaces, it's not easy," Bradley said.
"You know, I really appreciate the way these guys go about it. I think they see what we are trying to do. And they feel good about it, and those are things that we want to build on."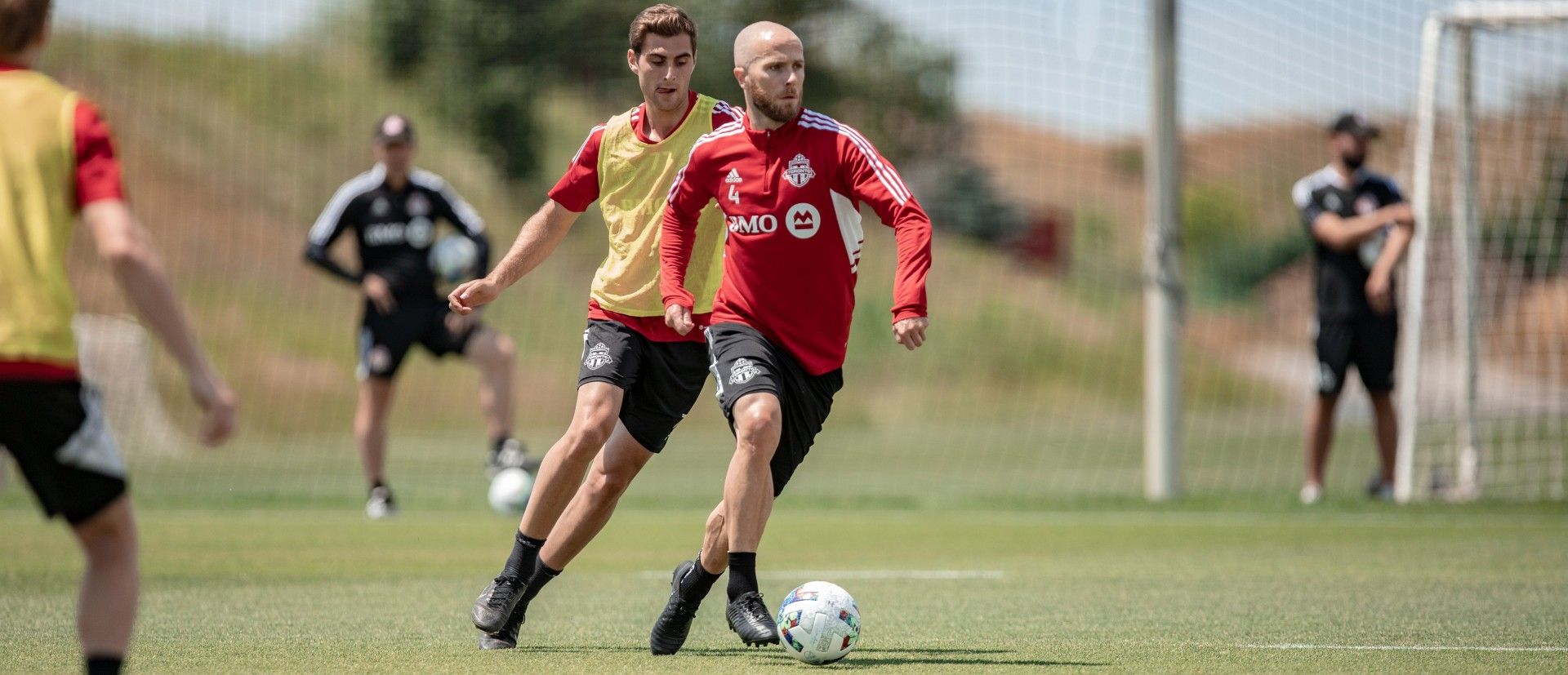 Transfer window closes this week
The MLS secondary transfer window closes on Thursday, which means TFC only have a few more days to make a trade for a player to bolster its roster ahead of the final stretch of the season. The closing of the transfer window essentially serves as the league's trade deadline.
Sources tell TFC Republic that Ayo Akinola's name has been floated around as part of potential trades, while the club has had a few offers for Jacob Shaffelburg.
Toronto has already pulled off a major trade during this secondary window, acquiring Canadian international Mark-Anthony Kaye from the Colorado Rapids for $1.025 million U.S. in GAM, Ralph Priso, an international slot and a first-round MLS SuperDraft pick.
It's important to note that while teams can't make trades for players after Thursday, they can still sign out-of-contract players up until the league's roster freeze deadline on Sept. 2.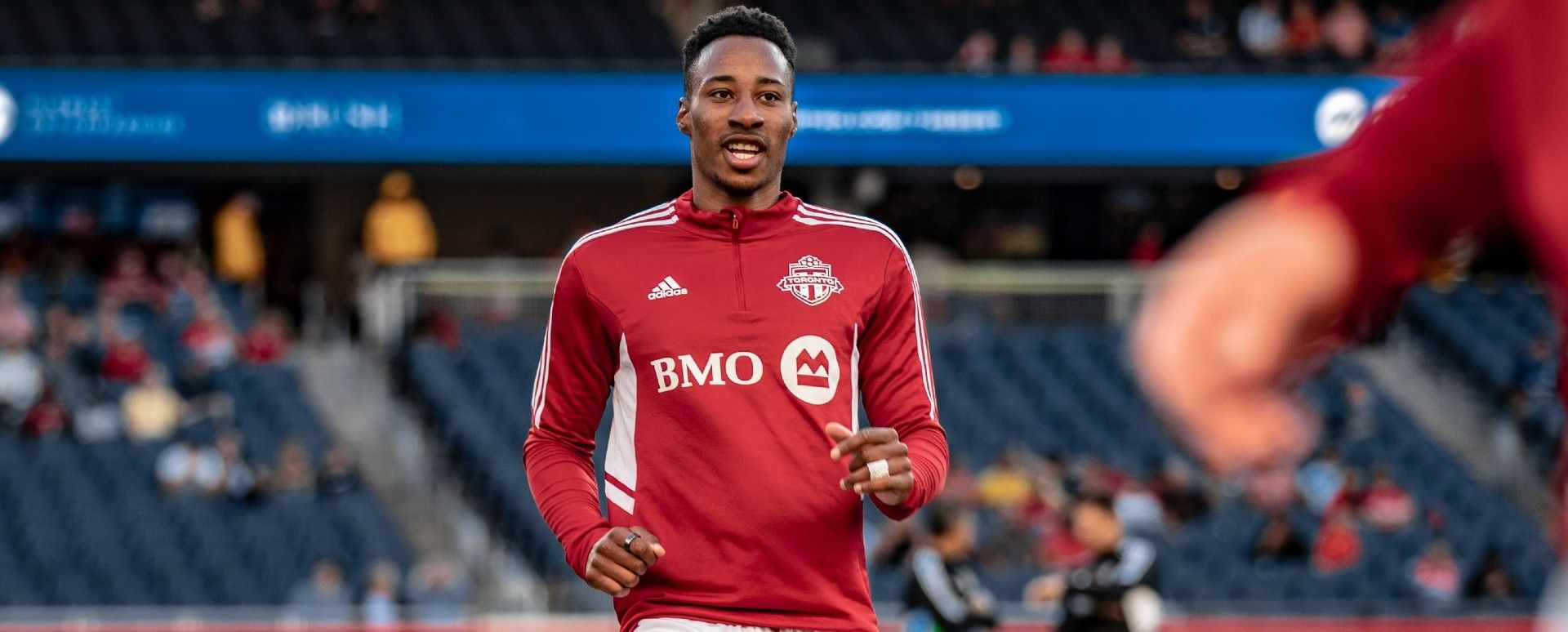 TFC vs. Nashville SC on Saturday
TFC returns to action and hits the road again when they visit Nashville SC on Saturday (8:00 p.m. ET).
The teams squared off three times during the 2021 season, with the Reds earning a 2-1 home win in the last meeting on Sept. 18. The victory was TFC's first of the campaign at BMO Field, and snapped a six-game losing streak and a nine-match winless skid. Jacob Shaffelburg and Omar Gonzalez scored on either side of halftime against a Nashville side that had suffered just one loss in its previous 15 matches.
"It's been a very, very tough year for us. In the end, we can see how the team clicked and the team is making a huge effort… We don't have a lot of players (due to injury), we don't have any DPs to start the game tonight, but the players we got on the field, we had 11 warriors," coach Javier Perez told reporters after the game.
Nashville (8-7-8) currently sits in sixth place in the Western Conference standings, and is coming off a 1-1 home draw vs. the Vancouver Whitecaps on the weekend. Nashville is winless in its last three games (one loss) and has just one win in its last six league matches.
Nashville leads the all time series (including playoffs) with two wins and a draw in four meetings. Nashville beat Toronto in the 2020 Eastern Conference quarter-finals.
Saturday's game is the only meeting of the regular season between the clubs.
---
---
Stories to look out for at TFC Republic
Would it surprise you to learn that Kosi Thompson ranks fifth on TFC in minutes played in MLS this season? The 19-year-old has appeared in 20 of the Reds' 23 games (17 as a starter) and has logged 1,457 minutes. Only Michael Bradley (2,060), Jesús Jiménez (1,81), Luca Petrasso (1,605) and Alex Bono (1,530) have featured more for Toronto.
I recently chatted 1-on-1 with Thompson about his rookie campaign, how he's adjusted from playing with TFC 2 to the senior team, and much more. Look for my feature article later this week.
Other stories that will be published later this week include:
In-depth pre- and post-game coverage of TFC's road game against Nashville SC.
Peter Galindo's weekly analytics and tactical feature focuses on Domenico Criscito.
My piece on the current state of the union at Toronto FC.
My feature on Jahkeele-Marshall Rutty.
The latest instalment of my TFC random thoughts column.
I hope to be speaking to Doneil Henry this week for a feature story on his return to the club.
Another edition of reader mailbag.
And much more!
---
TFC Republic mailbag
TFC Republic will feature a regular reader mailbag column where I answer questions from subscribers about Toronto FC and Canadian soccer in general.
I'll answer the best questions submitted to me by TFC Republic readers, so feel free to drop me an email at johnmolinaro@rogers.com. You can also reach out to me via Twitter and Facebook.
(Top photo courtesy of torontofc.ca)
---
TFC Republic is a paid-subscription website. All of the content at TFC Republic is behind a paywall, and you need to be a subscriber to access it. It costs only $8 for a one-month subscription, or $50 for a full year (prices include 13% GST/HST). What a great deal, eh?  Don't miss out, and order your TFC Republic subscription today!