Newsletter
TFC Republic Weekly: August 15-21 lookahead
It's a busy week ahead for Toronto FC, who has two important games in four days against a pair of direct playoff rivals.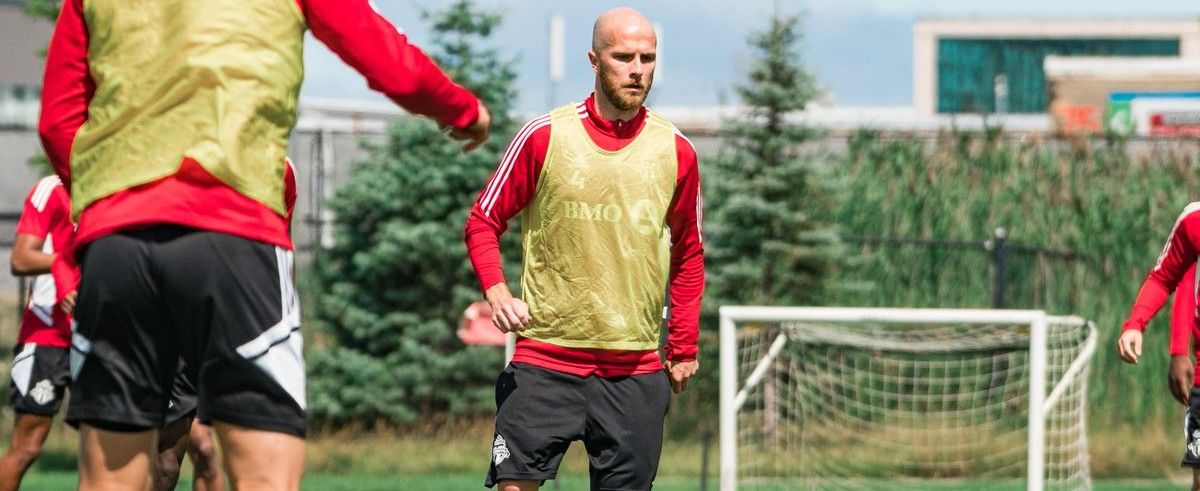 Welcome to the latest edition of TFC Republic Weekly, a free email newsletter that will land in the inbox of both paid subscribers and free members of TFC Republic every Monday.
This newsletter will look at what's in store over the next seven days for Toronto FC, and set up their schedule of games for the week.
You'll also get a glimpse of what to expect at TFC Republic in the coming days.
So, without further ado...
Italian DPs coming through for Toronto FC
When Toronto FC desperately needed them on Saturday, its Italian Designated Players came through in a big way.
TFC dominated Portland at BMO Field, but they didn't kill off the Timbers when they had a chance, allowing them to stick around in the game and eventually tie things up at 1-1 in the 73rd minute.
A draw appeared to be on the cards, which would've been a cruel result for the Reds, considering how they dictated the terms on the night. But then Lorenzo Insigne restored Toronto's advantage in the 78th minute, and Federico Bernardeschi sealed the result when he scored in the 85th to guide the Reds to a 3-1 win.
Insigne has two goals and an assist in his four MLS appearances, while Bernardeschi has three goals and a pair of assists. Incredibly, the Italian duo have contributed to eight of TFC's last 10 goals.
"These guys bring some special qualities and then you put that into the middle of some of the other things that we try to do as a team. I thought Lorenzo, his goal was special, and then [Federico] finishes the game," coach Bob Bradley said.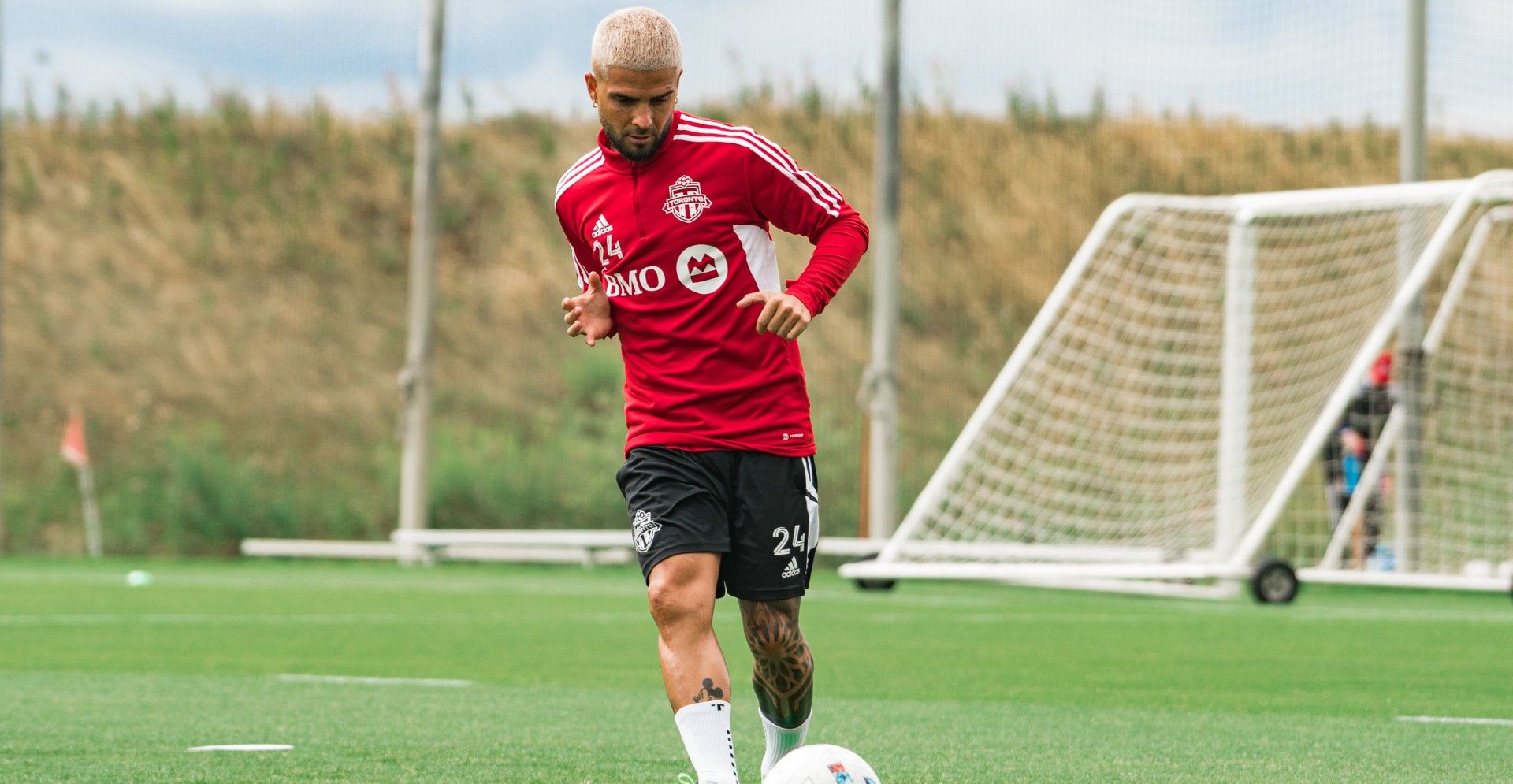 Toronto FC and the playoff picture
Saturday's home win against Portland allowed Toronto (8-12-5) to extend its unbeaten streak to four games (three wins) in MLS, tied for its longest run of the year without a loss.
More importantly, the Reds kept their post-season hopes alive by moving up one spot to 12th place in the Eastern Conference, as they leapfrogged Atlanta United in the table.
TFC are four points behind Inter Miami (9-10-6), who currently hold down seventh place and the final playoff berth in the East. Critically, Toronto has to jump over five teams - Miami, Charlotte, Chicago, Cincinnati and New England - in order to qualify for the playoffs, but it only has nine more games in the regular season.
What that means is that even if the Reds go on a hot streak, it might not be enough, as they'll have to hope that the five teams directly above them falter and drop points at a regular rate in order to qualify for the post-season. Toronto hasn't failed to qualify for the playoffs in back-to-back seasons since 2013 and 2014.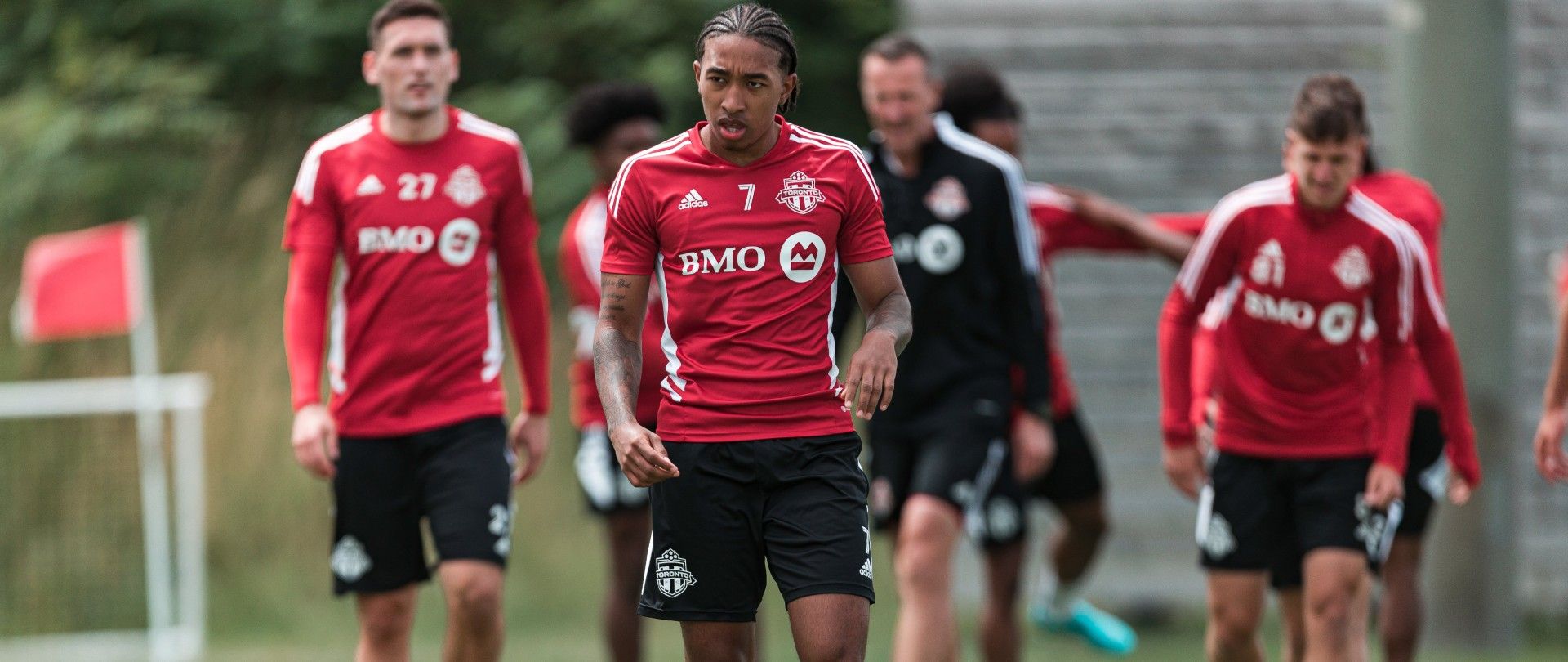 TFC vs. New England Revolution on Wednesday
TFC returns to action when they host the New England Revolution on Wednesday (7:30 p.m. ET).
These teams last met on July 30 when they played to a 0-0 draw at Gillette Stadium. Italian DP Lorenzo Insigne had an opportunity to score the winner when he stepped up to the penalty spot in the 81st minute, only to see Revolution goalkeeper Djordje Petrovic come up with a fabulous diving save.
"[Petrovic is] a good goalkeeper. I thought he made a great stretch. Read it right, Lorenzo put it on target and he made a save. Good save by the 'keeper. You know Lorenzo is disappointed... It is what it is. Things happen and we move on," TFC goalkeeper Alex Bono said after the game.
New England (8-7-9) currently sits in eighth place in the Eastern Conference standings, just below the playoff line, and is coming off a 1-0 home win against D.C. United on the weekend. The Revolution are unbeaten in four games (two wins), and have recorded four consecutive clean sheets.
New England leads the all-time MLS regular season series against Toronto with 14 wins and 12 draws in 36 matches.
This will be the final regular season meeting between the clubs.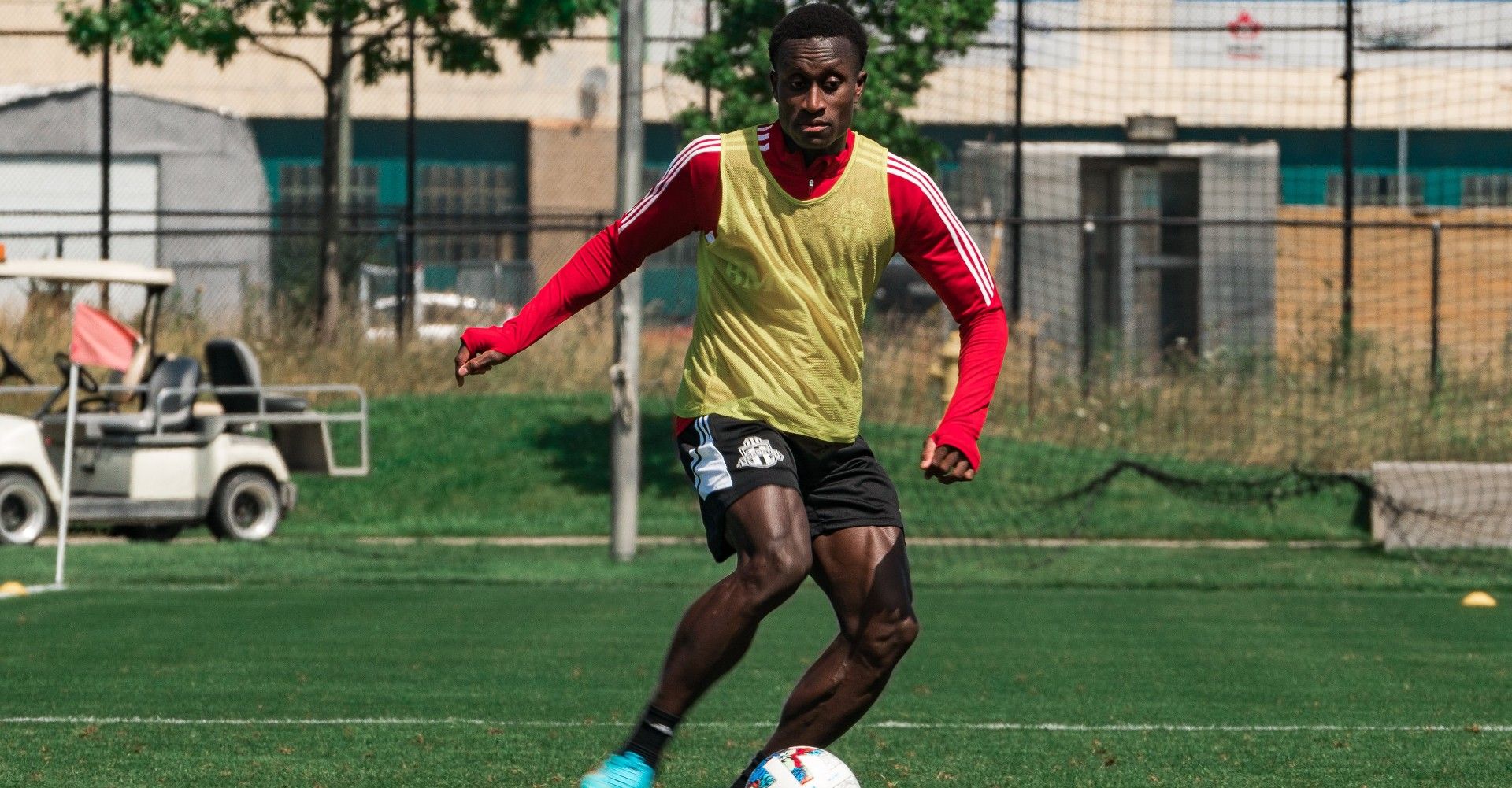 TFC vs. Inter Miami on Saturday
After welcoming New England to BMO Field, TFC travels to Florida to take on Inter Miami on Saturday (8:00 p.m. ET) at DRV PNK Stadium.
It'll be the first meeting between the clubs since Miami earned a 3-0 home win on Oct. 20, 2021. It was yet another match to forget for Toronto, whose defensive marking on set pieces against Miami was comical. The only positive for the Reds on the night was the play of teenager Jahkeele Marshall-Rutty who earned his first MLS start for the club.
"Jahkeele was terrific. It's no surprise for me, at least. It was just the right time for him. He's so young, but he's so talented. I saw his talent in pre-season, but at the same time this is helping to mature [him] a lot," ex-coach Javier Perez said.
Inter Miami (9-10-6) is clinging to seventh place and the final playoff berth in the Eastern Conference, and is fresh off a 3-2 home win over New York City FC on the weekend. Like TFC, Miami is riding a four-game unbeaten run, with two wins.
Saturday's game will be TFC's first against Miami since they traded former DP Alejandro Pozuelo to the Florida club last month. The Spaniard has two goals and three assists in six appearances for Miami since the swap. He bagged a brace and collected an assist in Miami's win against NYCFC over the weekend.
Miami leads the all-time series against Toronto with three wins and a loss. All three of its wins came last season.
This is the first of two meetings this season between the clubs. They'll face off again at BMO Field on Sept. 30.
---
---
Stories to look out for at TFC Republic
The next six days are critical for Toronto FC, with two games during a four-day spell against a pair of teams it's trying to leapfrog in the Eastern Conference table in order to qualify for the post-season. With TFC fighting for their playoff lives, they can ill afford to drop any points in these two games, so it's not an exaggeration to suggest this could decide the team's fate. I'll have a feature piece setting up this incredibly important week for TFC.
Other stories that will be published later this week include:
Peter Galindo's weekly analytics and tactical feature focuses on Jonathan Osorio and the career season he is having for Toronto FC.
In-depth pre- and post-game coverage of TFC's home game against the New England Revolution on Wednesday.
In-depth pre- and post-game coverage of TFC's road game against Inter Miami on Saturday.
My weekly TFC random thoughts column.
I hope to be speaking to TFC defender Luke Singh this week for a feature story on his loan spell at FC Edmonton in the CPL this season.
Another edition of the reader mailbag.
And much more!
---
TFC Republic mailbag
TFC Republic will feature a regular reader mailbag column where I answer questions from subscribers about Toronto FC and Canadian soccer in general.
I'll answer the best questions submitted to me by TFC Republic readers, so feel free to drop me an email at johnmolinaro@rogers.com. You can also reach out to me via Twitter and Facebook.
(Top photo courtesy of torontofc.ca)
---
TFC Republic is a paid-subscription website. All of the content at TFC Republic is behind a paywall, and you need to be a subscriber to access it. It costs only $8 for a one-month subscription, or $50 for a full year (prices include 13% GST/HST). What a great deal, eh?  Don't miss out, and order your TFC Republic subscription today!