Newsletter
TFC Republic Weekly: August 28-September 3
A midweek game against the Philadelphia Union will be a tough test for a Toronto FC side that is winless in a franchise record 13 straight games.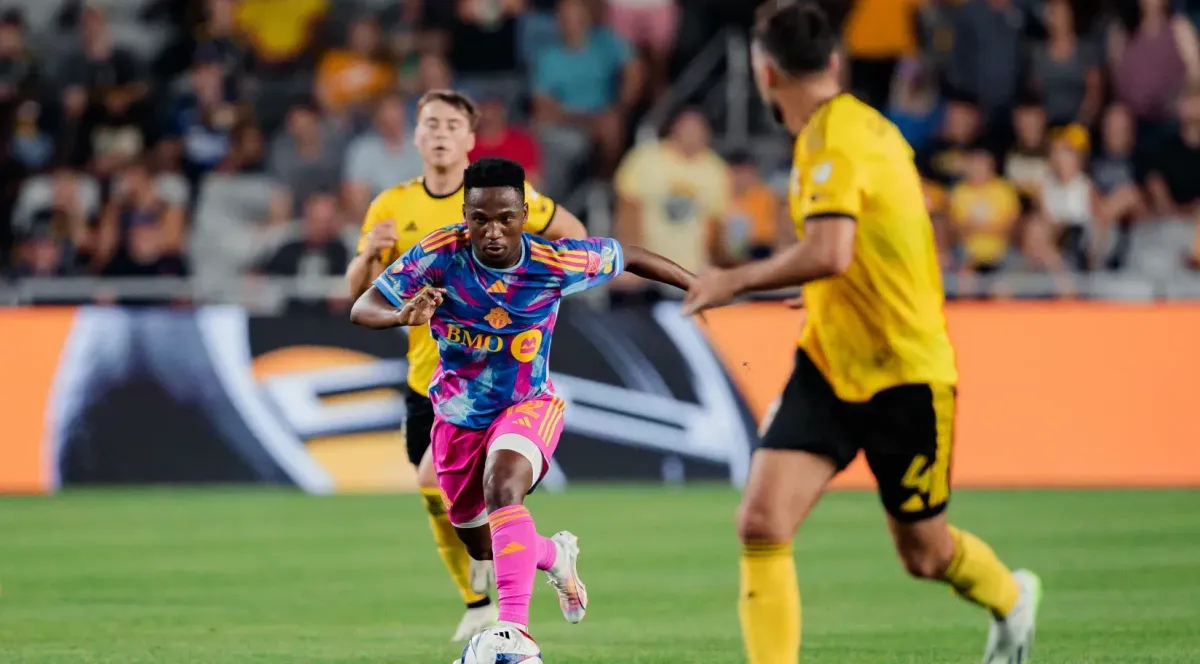 Welcome to the latest edition of TFC Republic Weekly, an email newsletter that will land in the inbox of both paid subscribers and free members of TFC Republic every Monday.
This newsletter will look at what's in store over the next seven days for Toronto FC and set up its schedule of games for the week.
You'll also get a glimpse of what to expect at TFC Republic in the coming days.
So, without further ado...
Toronto FC sets record with 13-game winless skid
Make it three months and counting without a win for Toronto FC.
TFC's nightmarish campaign continued on Saturday with a 2-0 loss to the Columbus Crew at Lower.com Field, a defeat that extended the club's horrific run of results.
Toronto has now gone a franchise record 13 games without a win (0-10-3) in all competitions and has lost 10 in a row, another team record. The Reds have also suffered eight straight losses since interim coach Terry Dunfield replaced Bob Bradley on June 26. Overall, TFC have just one win in their previous 19 outings (1-14-4) in all competitions with their last victory coming in a 2-1 home decision over D.C. United on May 27.
With this latest loss, Toronto (3-13-10) dropped into last place in the Eastern Conference and it remains the only team in MLS this season without a road win (0-9-4). Its last win away from home was a 2-0 victory over Charlotte FC on Aug. 28, 2022.
Despite TFC losing all eight games during his tenure, interim coach Terry Dunfield maintains the team is making progress.
"I think the biggest thing that it gives us hope is that collectively, we're becoming difficult to beat, and the goals that we give up are right now individual errors. So, I'd say as a team, we're organized defensively. I think we are now becoming a threat in transition, and I think consistently from where we were nine weeks ago, we're creating chances. We're creating five, six, good chances that we now need to take," Dunfield said.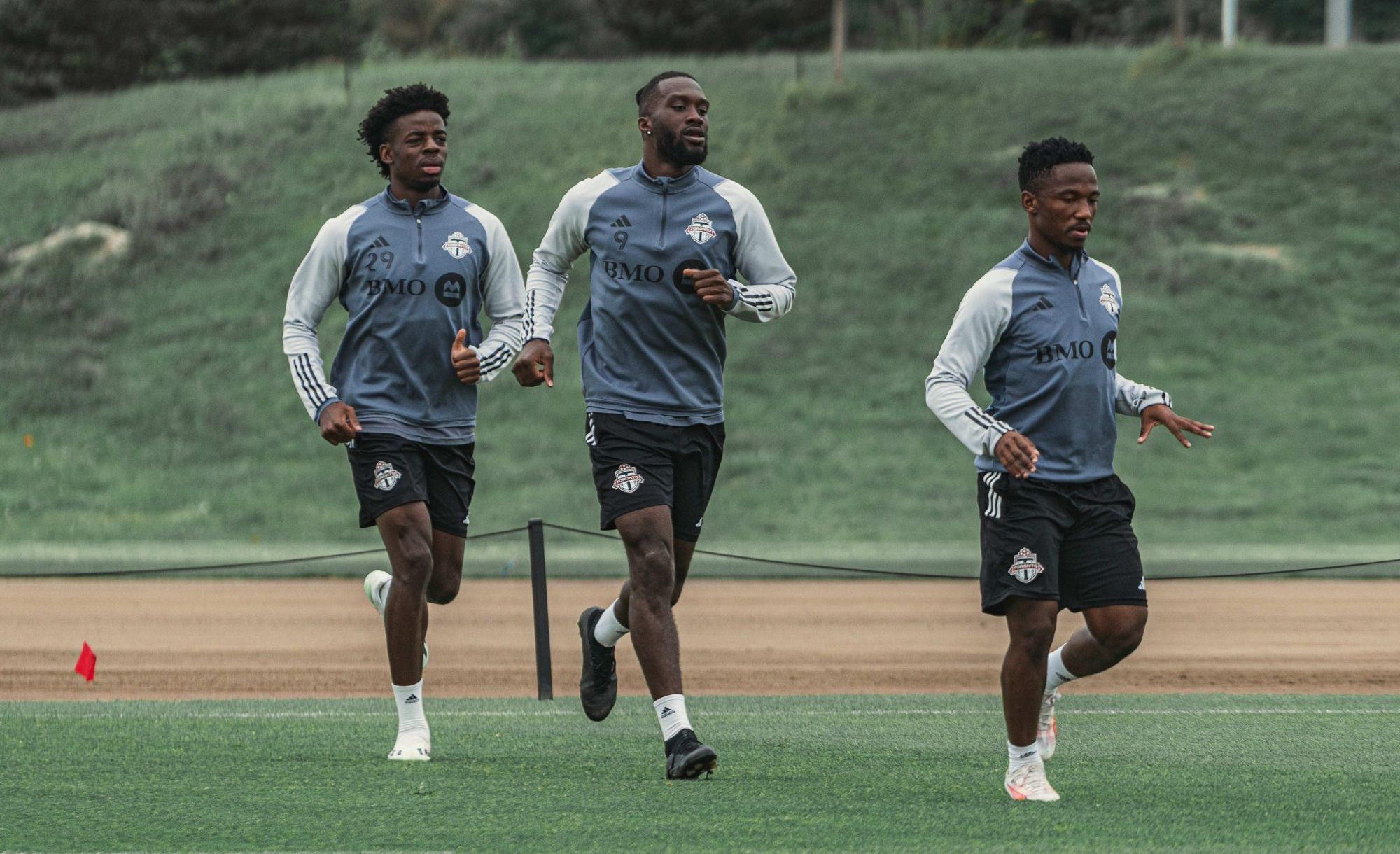 300th TFC appearance for Michael Bradley
Saturday marked a special milestone for captain Michael Bradley as he made his 300th appearance in all competitions for Toronto FC. Only Jonathan Osorio (333) has played in more games for TFC.
Bradley, 36, is closing in on another milestone – he's only four starts away from 300 for TFC, and he'd be the first player to hit that plateau. Osorio has 272.
The veteran midfielder only recently returned to action after being sidelined since early April with a hamstring injury. Toronto's captain is noted for his durability, so that's why this lengthy injury spell was so notable. Last season, Bradley started all 34 league games for Toronto and played 3,050 out of a possible 3,060 minutes. He had played every minute of this season prior to the injury, which snapped a streak of 42 consecutive MLS starts.
"He's one of the best players to play in MLS. He led TFC right to the top of the mountain when we were there for three years," Terry Dunfield said after Saturday's match.
"What stands out to me about Michael is it's never about Michael. It's always about the club, and he's just such a top professional and leader. Today it was incredible, he was just focused on us obtaining three points."
Bradley reworked his contract in the off-season after agreeing to take a pay cut (from $1.5 million US in 2022 to $614,826 this year) in order to give the team more resources and options to bolster its roster last off-season. Under the terms of the restructured deal, Bradley has the option to return in 2024 at the same pay as this year.
TFC Republic recently interviewed GM Jason Hernandez and asked him about Bradley's future at the club.
"What I would say is I think when Michael is ready, he'll certainly take the time to sit down with us, or with me specifically, to talk about some of his thoughts. You know Michael by now; he very much puts the work first and so I think his whole concentration and focus has been on trying to return to 100 per cent health and fitness and being available," Hernandez said.
"So, I think his future is just going to be a bridge we'll cross when we get to it. To say that he is an integral part of what this club has done would be the understatement of the century, so when he is ready, we'll certainly be here to talk through what the future means."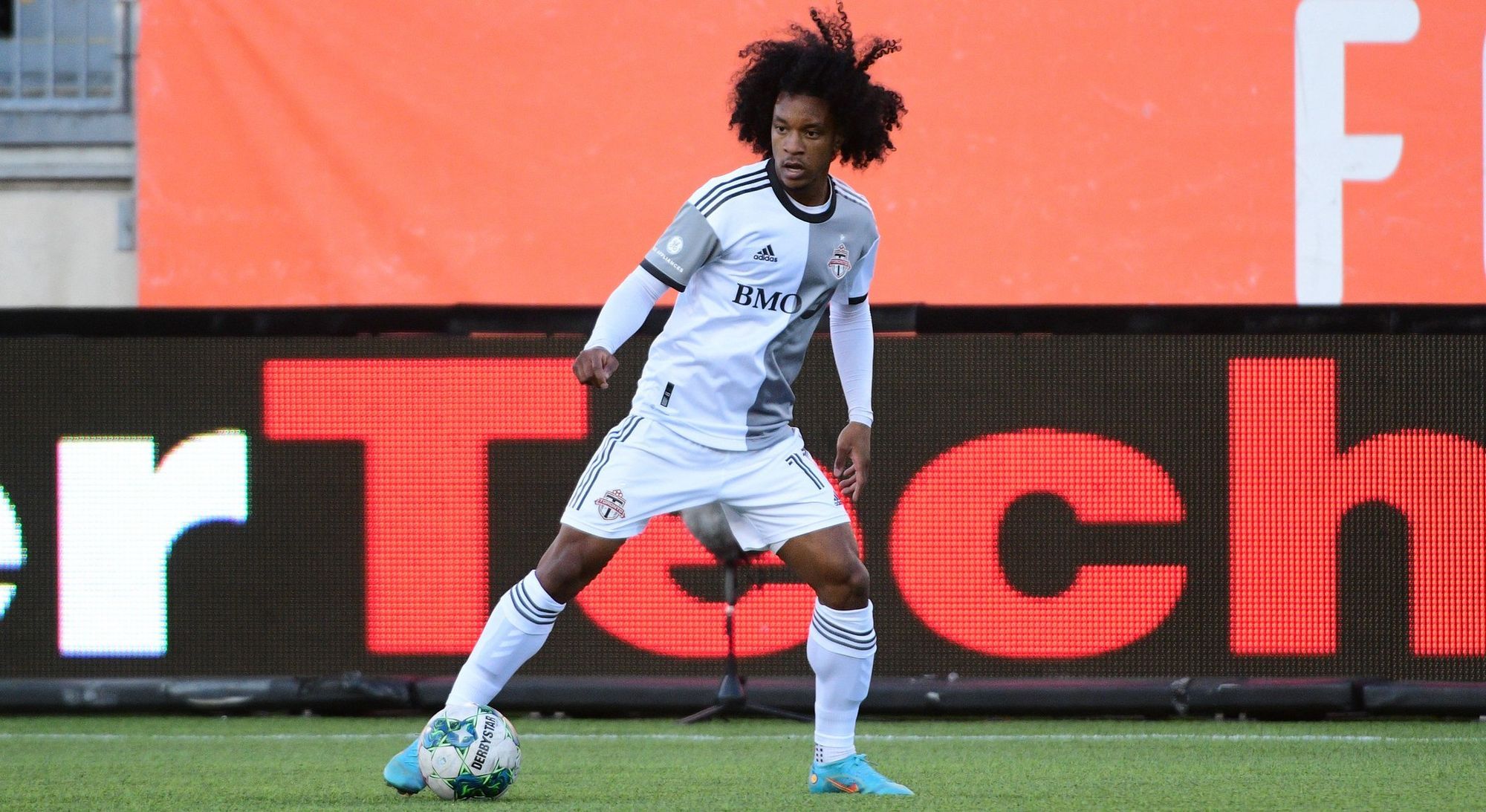 TFC vs. Philadelphia Union on Wednesday
Toronto (3-13-10) returns to action when it hosts the Philadelphia Union at BMO Field on Wednesday (7:30 p.m. ET/Apple TV and TSN).
Philadelphia (13-7-4) sits second in the Eastern Conference, 13 spots and 24 points above Toronto in the table. The Union have won three in a row, including a 3-1 decision away to D.C. United this past weekend. Jim Curtin's side received first half goals from Mikael Uhre, Jack McGlynn and Dániel Gazdag and then cruised during the final 45 minutes.
Gazdag and Julián Carranza lead Philadelphia in scoring this season with 10 goals apiece, while Uhre is not far behind with eight. Incredibly, the trio has been responsible for 67 percent of the Union's scoring in MLS in 2023. Gazdag also leads the team in assists (10), while goalkeeper Andre Blake has started 17 of 24 league games with six clean sheets.
Toronto and Philadelphia last faced each other on April 22 at Subaru Park where the Union earned a 4-2 win. Uhre recorded a hat trick for Philadelphia, while Lorenzo Insigne scored on a fantastic strike to bag his first goal of the year for Toronto. Richie Laryea also found the back of the net for TFC.
After looking competitive in each of their first eight games of the MLS season, TFC put in a dismal effort against the Union. Outplayed and outworked, the Reds only came alive when Philadelphia took its foot off the pedal after scoring its fourth goal just before the hour mark.
Toronto leads the all-time series against Philadelphia with 12 wins and seven draws in 30 regular season meetings. Wednesday will be the final meeting of the 2023 campaign between the clubs.
---
---
Stories to look out for at TFC Republic
Earlier this month, Toronto FC signed goalkeeper Luka Gavran to a deal through 2023, with options for 2024 and 2025. Gavran, a 23-year-old from Hamilton, Ont., is the latest player to graduate from TFC 2 to the senior side. He's joined the team at an interesting time as both starter Sean Johnson and third-stringer Greg Ranjitsingh are out with long-term injuries. It'll be interesting to see if Gavran, a second-round draft pick (31st overall) by Toronto in 2022, will get any playing time down the season stretch. I recently chatted one-on-one with Gavran to talk about that and much more. Look for my feature article in the coming days.
Other stories that will be published later this week include:
In-depth pre- and post-game coverage of Toronto's home game vs. the Philadelphia Union on Wednesday.
Peter Galindo returns with his analytics and tactical column that looks at TFC fullback Themi Antonoglou.
My weekly TFC "random thoughts" column.
My weekly state of the union piece on TFC.
The TFC 2 report with James Grossi.
The reader mailbag.
And much more!
---
TFC Republic mailbag
TFC Republic will feature a regular reader mailbag column where I answer questions from subscribers about Toronto FC and Canadian soccer in general.
I'll answer the best questions submitted to me by TFC Republic readers, so feel free to drop me an email at johnmolinaro@rogers.com. You can also reach out to me via Twitter and Facebook.
(Top photo courtesy of Lucas Kschischang/Toronto FC)
---
TFC Republic is a paid-subscription website. All of the content at TFC Republic is behind a paywall, and you need to be a subscriber to access it. It costs only $8 for a one-month subscription, or $50 for a full year (prices include 13% GST/HST). What a great deal, eh?  Don't miss out, and order your TFC Republic subscription today!
TORONTO FC TICKET DISCOUNT FOR TFC REPUBLIC SUBSCRIBERS!
TFC Republic subscribers can get up to a 25% discount (including no Ticketmaster fee) on ticket prices for Toronto FC home games.
To receive the special promo code, email me at
johnmolinaro@rogers.com
(Please don't share promo code with non-TFC Republic subscribers)