Feature
TFC 2 graduates Coello, Franklin a bright spot for Reds in tough season
The two youngsters have impressed in their debut MLS campaigns, providing Toronto FC with a sliver of hope as it looks to rebuild in the off-season.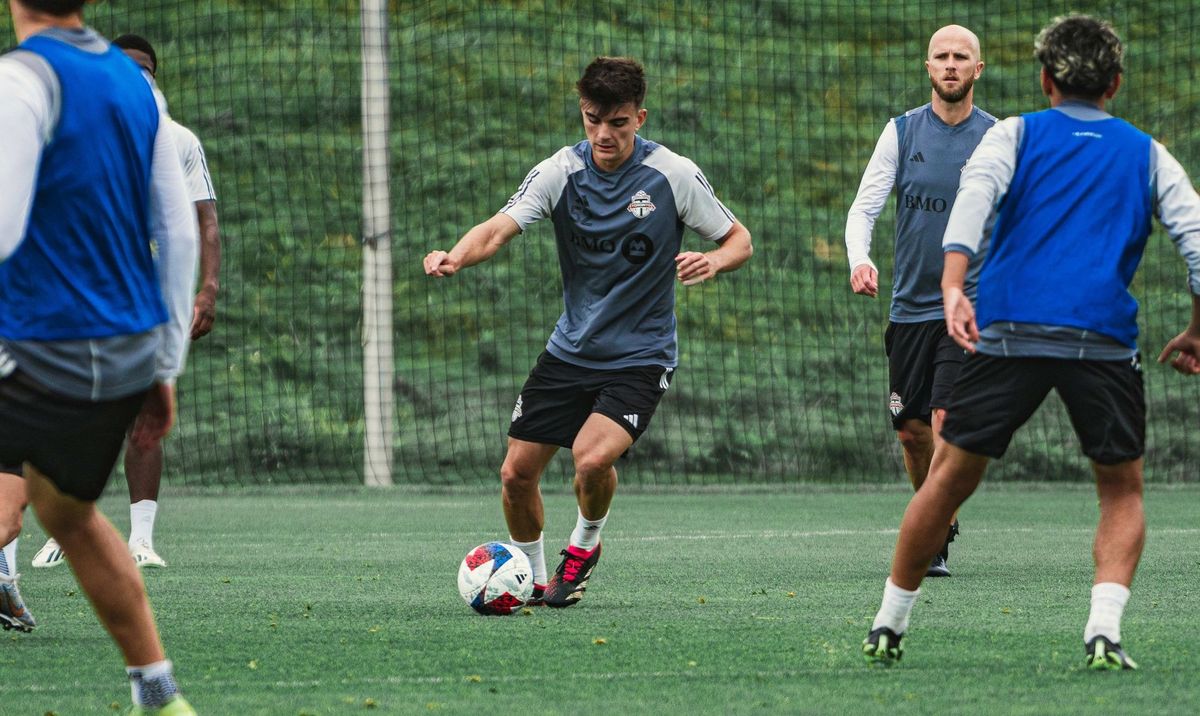 TFC Republic is on a
free trial this week
, so please enjoy this story and many more that will come out from behind the paywall until Wednesday, Sept. 13.
You can subscribe to TFC Republic by
CLICKING HERE
, or by clicking on the subscribe button on the home page. A monthly subscription costs just $8, while a yearly subscription is $50 (a savings of 48%).
A lot has gone horribly wrong for Toronto FC in 2023.
Plagued by injuries, behind-the-scenes drama, coaching changes, a poorly constructed roster and a host of other issues, TFC are on the verge of suffering their worst ever MLS campaign and missing the playoffs for a third consecutive year.
A major off-season rebuild awaits GM Jason Hernandez, club president Bill Manning and newly hired coach John Herdman once the Reds finally stumble over the finish line next month and put this nightmarish campaign behind them. A lot of work needs to be done to restore the balance to this under-performing squad and more than a few players will likely be shown the door as the club's brain trust attempts to turn things around.
Two players who are expected to be part of the team's long-term plans are midfielder Alonso Coello and fullback Kobe Franklin. There haven't been many positives for Toronto this season, but both youngsters have impressed in their rookie campaigns, giving the Reds a small sliver of hope for the future. They have become semi-regular starters in 2023, combining for 34 MLS appearances and two assists.
Franklin, 20, has been a true revelation, earning praise and the respect of his teammates for his consistent defensive play and ability to bomb down the flanks in support of the attack. Coello, 23, has offered the Reds stability in central midfield with his calm and poised nature, including during captain Michael Bradley's lengthy injury absence.
What must be especially gratifying to the club about the ascent of these newcomers is the developmental pathway they took: They both graduated to the first team after cutting their teeth with TFC 2 in MLS NEXT Pro.
A Toronto native, Franklin joined the youth academy in 2017 and spent the previous two years with TFC 2, playing a big role in helping the Young Reds qualify for the playoffs last season for the first time in history. In his debut campaign with TFC 2 in 2021, Franklin was named to the USL League One All-League First Team, and he was a finalist for the USL League One Young Player of the Year and Defender of the Year awards. After spending pre-season camp with Toronto FC and making his senior team debut last year, he was signed to an MLS contract in February.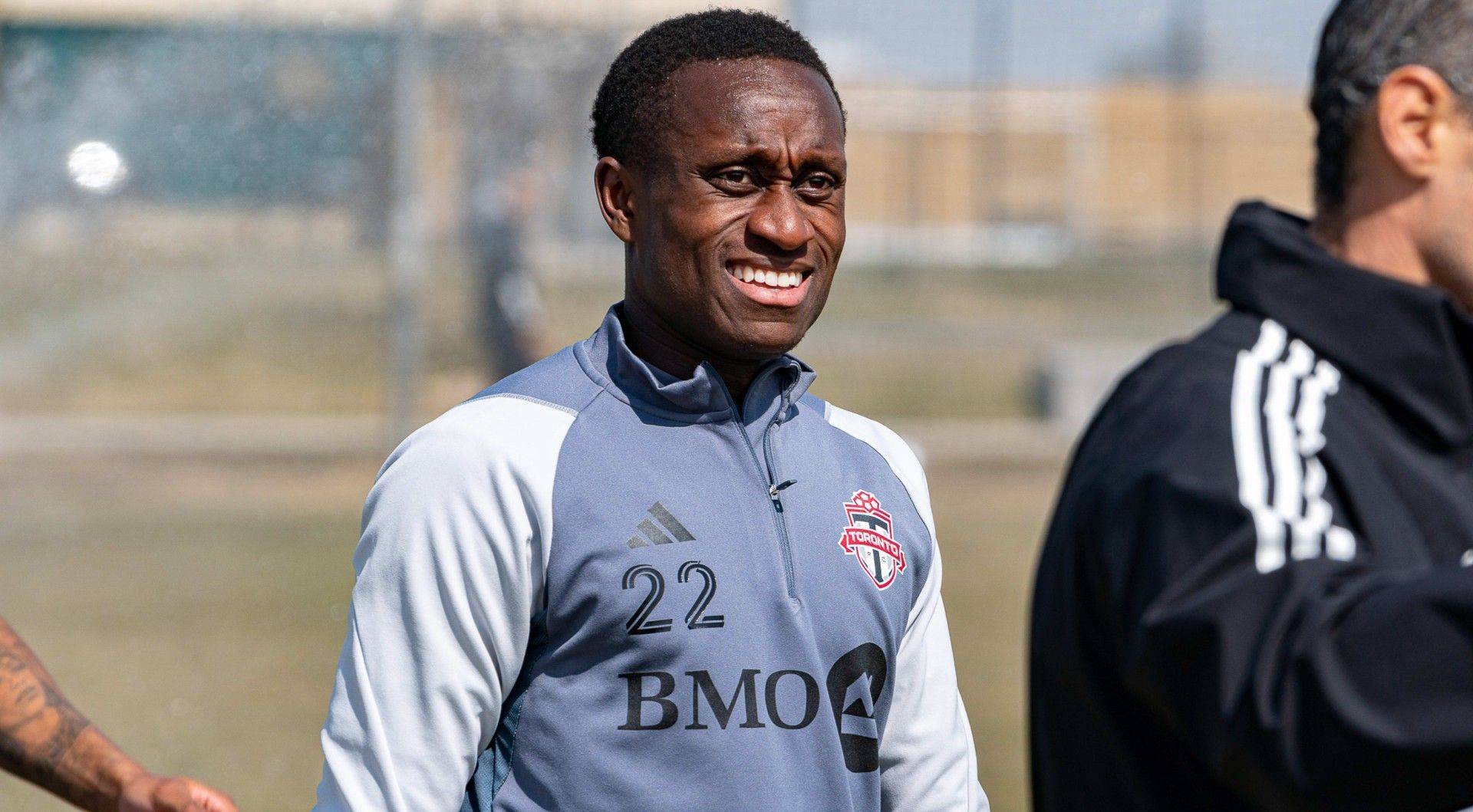 Coello, a 23-year-old from Madrid, signed with TFC 2 last April, having previously played NCAA soccer with Florida Atlantic University and after an opportunity with the Portland Timbers U23 team fell through. Portland's loss proved to be Toronto's gain. Coello ended up scoring one goal in 25 regular season and playoff appearances in 2022 and he was a big reason why TFC 2 qualified for the post-season. He signed his first MLS contract in April.
The Young Reds' playoff experience last season helped the rookies make a smooth transition to MLS in 2023, according to both players.
"That definitely set me up for success in many different aspects. It made me more confident in my play, in building relationships on the field. I've taken everything from last year as a learning experience, even the losses. Being able to deal with those and then look forward to the next game and being sure you're at your best, that's what I learned at TFC 2," Franklin told TFC Republic.
"It's definitely been a great leap and I've been taking it as it comes. The experience for a kid like me, I'm very happy to do what I love for a living in such an amazing league and such an amazing club. The MLS experience has been great so far."
Coello had to hit the ground running with TFC 2 as he joined the MLS NEXT Pro club after it started its season. But the Spaniard quickly earned the respect of teammates and coach Gianni Cimini with his cultured playing style.
As the campaign progressed, Coello's stature within the team grew, and he was also given opportunities to train with the senior side.
"Playing for TFC 2 was important for my development, especially with Gianni challenging me with more of a leadership role. It was an important piece for me to develop that side of my personality and I have been trying to bring it now into the first team. When the first and second teams are connected you get the idea of what they're trying to build on in terms of playing style and players they are looking for in every position. So, TFC 2 is a very important first stepping stone for you to then succeed in MLS. You can't get ahead of yourself," Coello explained.
Franklin learned that lesson last year when he spent pre-season training camp with the Reds after a successful 2021 campaign with TFC 2. Still a teenager at the time, he thought he'd done enough with the Young Red to get a call up to the senior team. Instead, he remained at TFC 2 for the 2022 season.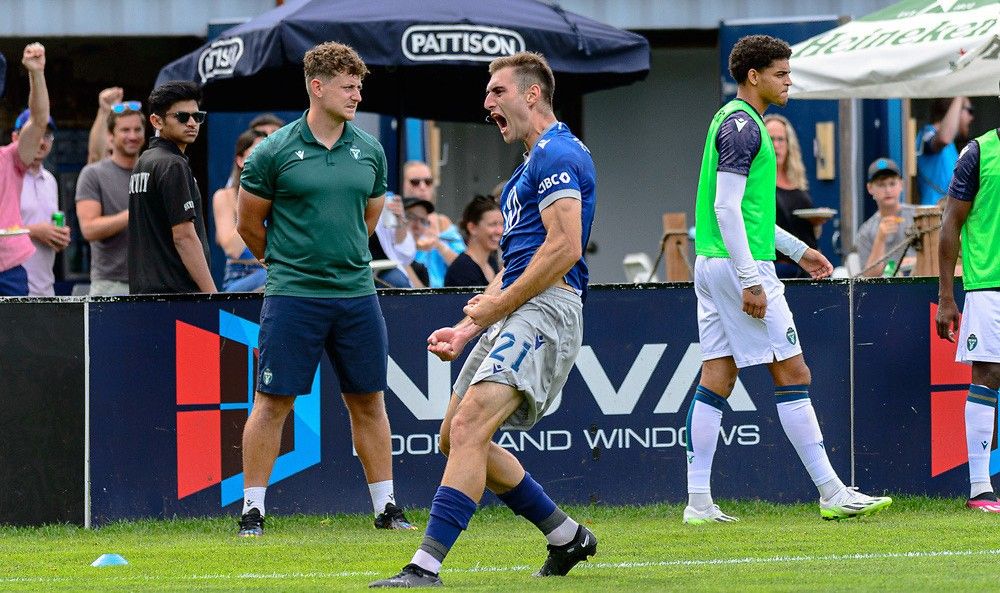 Coello was impressed with what he saw from Franklin at TFC 2 last year, and noted how the fullback has improved his defensive play and become more of a physical presence in MLS this season.
The two are good friends off the field, with Coello taking notice of how Franklin takes proper care of himself away from the pitch.
"We've always had a very good relationship. He's a very focused guy; he's a player who understands the game very well. He's a very modern fullback in terms of how he combines with teammates, how he builds relationships with the guys in the midfield, with the guys in front of him. … He's making a lot of defensive plays that build momentum in the game and gives us that confidence back; whenever you make a mistake, it's important to have players who can make those defensive plays and build the spirit up a little bit," Coello said.
Likewise, Franklin was instantly impressed with the Spaniard when they first became teammates at TFC 2.
"I knew it that moment he came into the team last year. He's magical; he's such a quality player. He deserves everything, all the press he's getting at the moment, but I also know he has so much more to offer. I'm very happy for him and want him to keep showing his capabilities," Franklin said.
Both Franklin and Coello speak glowingly of Gianni Cimini, a former youth academy coach who was put in charge of TFC 2 last season. It was under the new coach that the Young Reds not only qualified for the playoffs for the first time, but also set franchise records for wins in a single season (12), highest point total (41), most goals scored (44), highest goal differential (+6), and most road wins (six). They also posted a 10-game unbeaten run at one point, another high mark for the club.
Cimini's commitment to helping young players grow and reach their full potential paid off handsomely for TFC 2, while also paving the way for Franklin and Coello to eventually make the jump to the senior side this year.
---
---
Both are indebted to the TFC 2 coach for helping them make the jump to MLS.
"Gianni was a big part of my development. I had him in the academy and at TFC 2. He's been someone who has influenced me a lot. We have a great relationship, and it was a pleasure working with him. He's someone who really knows how to work with young players to unlock their capabilities. I can't thank him enough," Franklin stated.
Coello added: "He was very important. He gave me the confidence to take a big role basically right from the start. He was the first person at this club that started guiding me and started asking me the questions that I would be asked later on in the first team. 'What can you do here? What can you do in that situation? Why did you make that decision?' He's a great coach and in terms of how he sees the game, we share that same vision."
Franklin and Coello took a slightly different route to MLS. Franklin came up through the academy and TFC 2 before signing with the senior side, while Coello parlayed his NCAA career into a contract with the Young Reds before making it to the first team.
By both getting regular minutes in MLS this year, they have shown that TFC 2 has become an invaluable part of Toronto FC's developmental system.
"I'm an example of a player who was able to succeed at TFC 2 and then translate that into the first team. I think that sets a very good example for the [NCAA] players that are in school now and looking to get into MLS. They can see there is a clear pathway where you don't have to go straight from college to MLS; you can build your way into it. The same with the [TFC] academy players who are starting to get minutes and chances with TFC 2- they can believe those minutes and opportunities will help them to get further and make it to the first team," Coello said.
(Top photo courtesy of Andy Truong/Toronto FC)
---
TFC Republic has a comments section! At the very bottom of every story, there is a feature where you can post your comments, so be sure to share your thoughts and views.
TORONTO FC TICKET DISCOUNT FOR TFC REPUBLIC SUBSCRIBERS!
TFC Republic subscribers can get up to a 25% discount (including no Ticketmaster fee) on ticket prices for Toronto FC home games.
To receive the special promo code, email me at
johnmolinaro@rogers.com
(Please don't share promo code with non-TFC Republic subscribers).