Newsletter
TFC Republic Weekly: October 18-24 lookahead
TFC plays away to Miami and hosts Montreal this week, while Canada's women's team will play on home soil for the first time in over two years.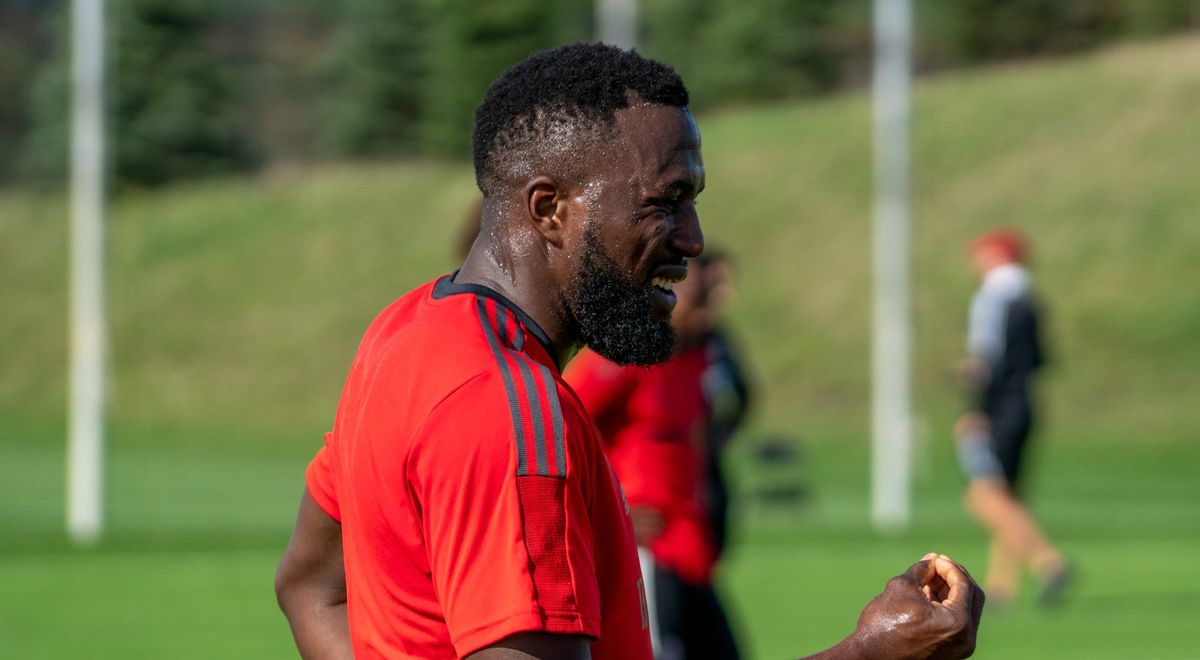 Welcome to the latest edition of TFC Republic Weekly, a free email newsletter that will land in the inbox of both paid subscribers and free members of TFC Republic every Monday.
This newsletter will look at what's in store over the next seven days for Toronto FC, and set up their schedule of games for the week.
You'll also get a glimpse of what to expect at TFC Republic in the coming days.
So, without further ado...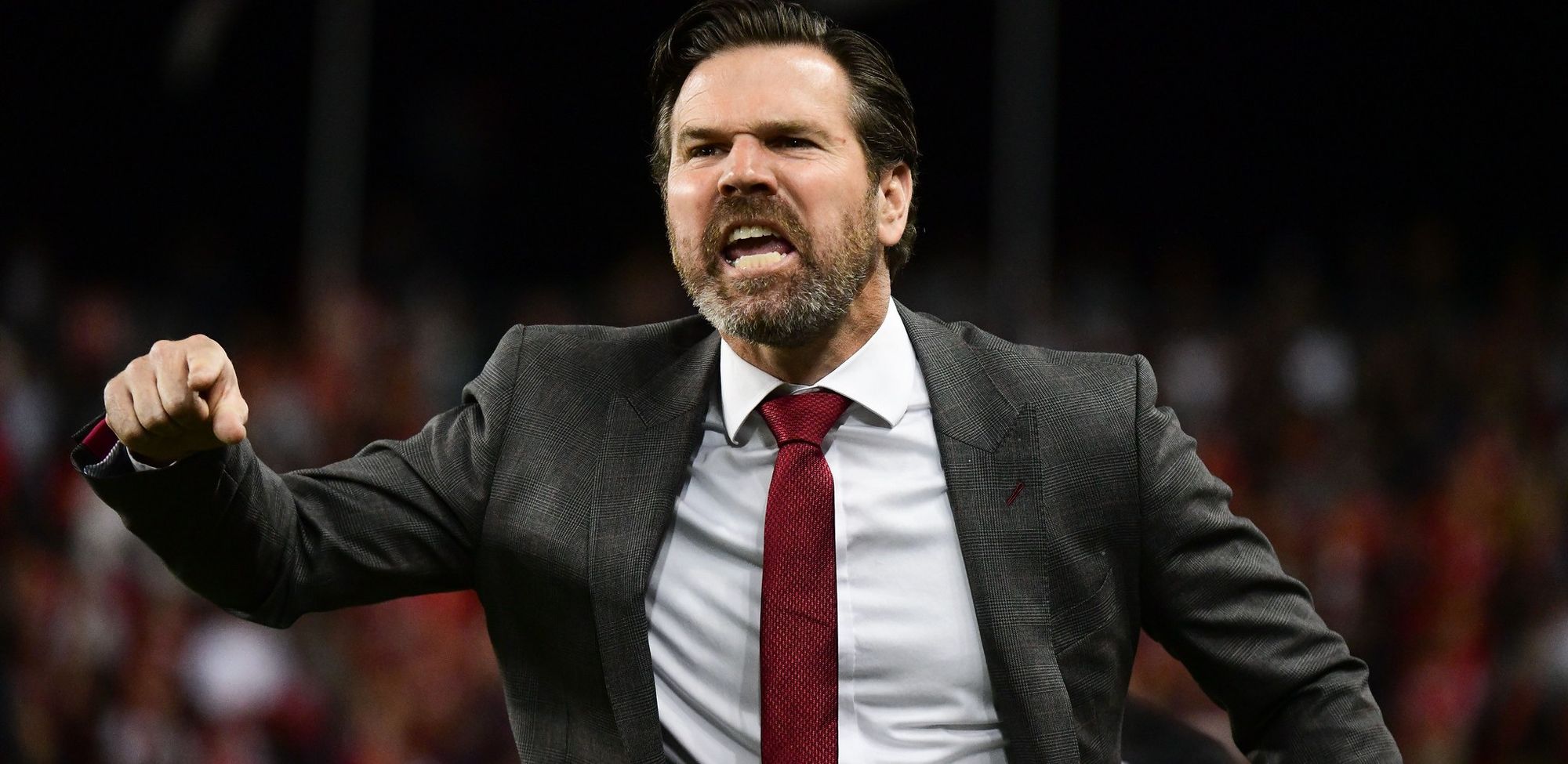 TFC vs. Inter Miami on Wednesday
After being officially eliminated from playoff contention in Saturday's 2-0 home loss to Atlanta United FC, the Reds will hit the road on Wednesday when they play Inter Miami at DRV PNK Stadium in Fort Lauderdale.
With a 9-15-5 record, Miami faces a must-win situation on Wednesday as it sits 11th in the Eastern Conference - nine points and four spots out of a playoff berth with only five matches remaining.
Miami is coming off a 4-0 road loss to the Columbus Crew and is mired in a six-game losing streak - it's been outscored 16-1 during this stretch. Its last win came in a 1-0 decision over Toronto on Sept. 14 at BMO Field.
You will recall that Jacob Shaffelburg's shot in the 86th minute appeared to have crossed the goal-line before Miami goalkeeper Nick Marsman scooped it out for a corner kick. The referee didn't reward Shaffelburg with a goal, though, and MLS doesn't use goal-line technology. Miami went on to score the winner in injury time.
Miami also beat Toronto 3-1 at home on Aug. 21.
Wednesday's match is the final encounter of the season between the two clubs.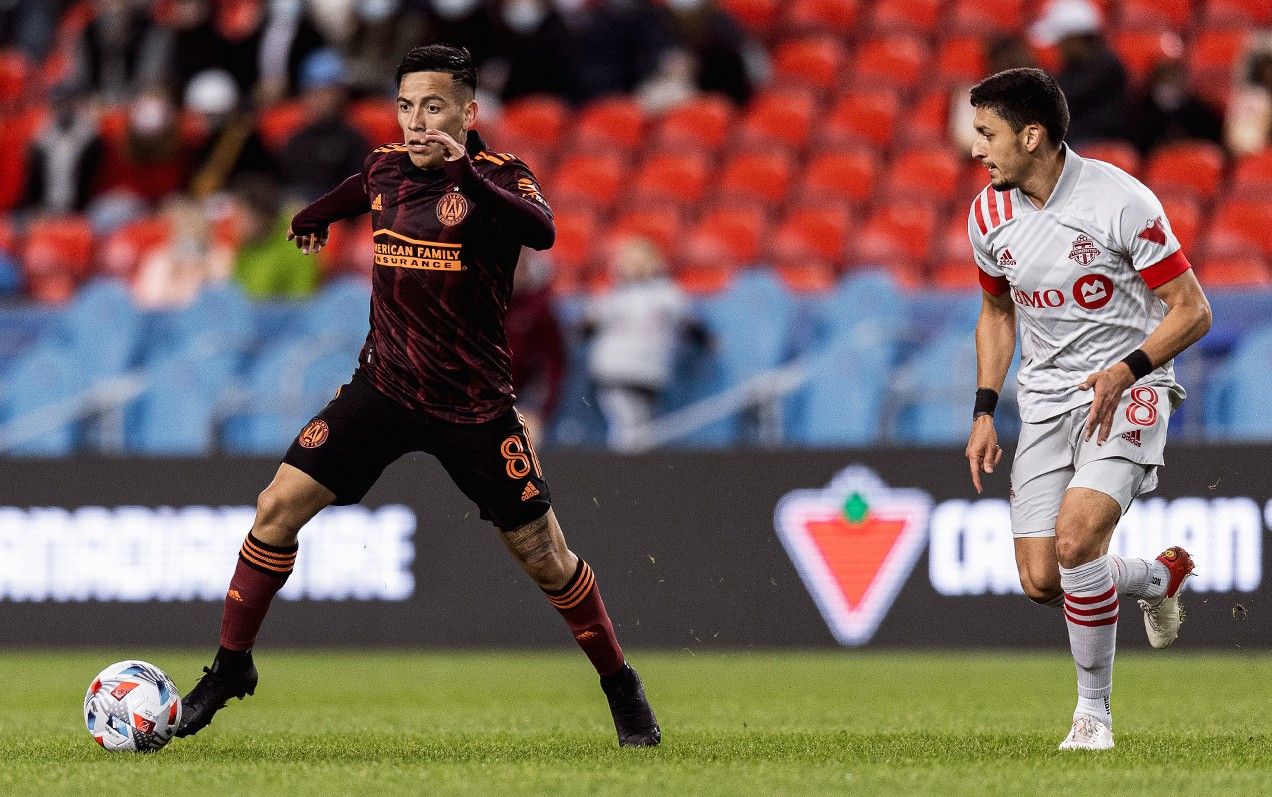 CanWNT vs. New Zealand on Saturday
Coach Bev Priestman recently named her roster for Canada's pair of friendlies later this month, which includes all 22 members of the gold medal winning side from the Tokyo Olympics.
The Canadian women's team, who has been idle since beating Sweden in a penalty shootout at the Olympic final in August, will take on New Zealand on Oct. 23 at Ottawa's TD Place and Oct. 26 at Saputo Stadium in Montreal.
This is an important homecoming for Priestman's squad. The Canadians have not played on home soil since May 18, 2019, when they shut out  Mexico 3-0 at BMO Field in Toronto in a tune-up game ahead of the 2019 World Cup in France. Since then, the Reds have played 29 matches across all competitions, but all of them have been on the road.
These games are also about much more than a celebration of Canada's gold medal victory in Japan. They are also about building for the immediate future, in this case the 2022 CONCACAF W Championship, which serves as the region's qualifiers for the 2023 FIFA World Cup and the 2024 Paris Olympics. The four semifinalists from the eight-nation tournament will qualify for the World Cup, while the winner will also book their spot at the Olympics. The runner-up and third-place side will meet in a playoff series to see who also goes to Paris.
When you think about it, there's not that much time between now and next July 9 when the CONCACAF W Championship kicks off. The realities of the ongoing global pandemic make it difficult for organizing bodies to schedule games for their national teams, so that's why these friendlies against New Zealand are so important for Canada to play ahead of next summer's qualifying tournament. In these uncertain times, any games you can play give you a big advantage.
Canada is sixth in the current FIFA world rankings, while New Zealand is 23rd. The Football Ferns have competed in the last four World Cups, bowing out in the group stage each time. They've also participated in the previous four Olympics, reaching the quarter-finals at London 2012. New Zealand and Australia are slated to co-host the 2023 World Cup.
Canada boasts an all-time record of 8-1-4 against New Zealand, with its loss coming in their first meeting in 1987. The two nations squared off at the last two World Cups: a scoreless draw in 2015 in Edmonton, and Canada winning 2-0 in France in 2019.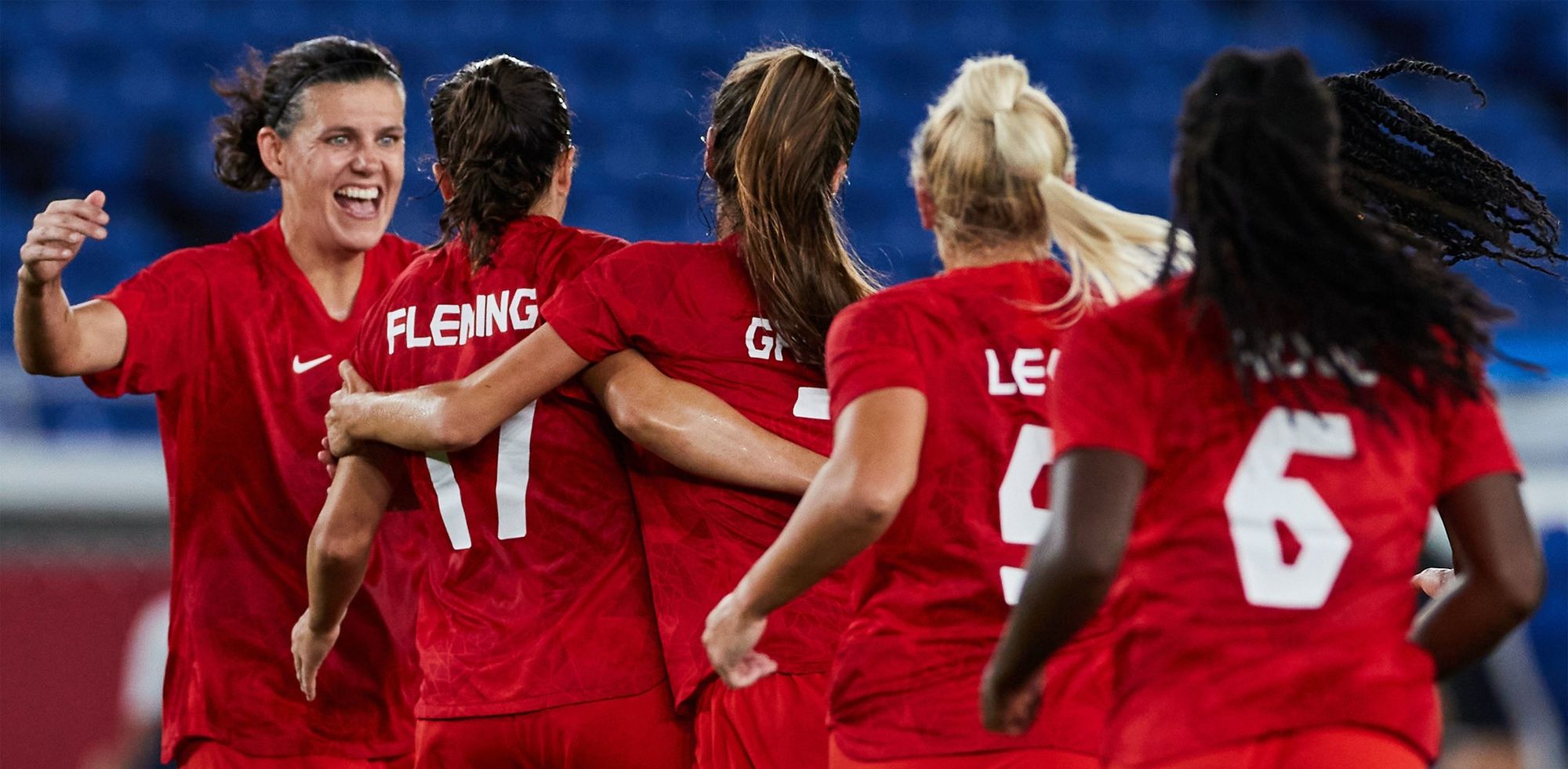 TFC vs. CF Montreal on Saturday
After travelling to Florida, the Reds return home to host rivals CF Montreal at BMO Field on Saturday.
Montreal (11-10-8) sits in seventh place in the Eastern Conference, and currently holds down the final playoff spot in the East. New York City FC and the New York Red Bulls are just one point behind, so this is a hugely important match for them.
Montreal is unbeaten in its last two games, including a 2-2 draw at home against the Philadelphia Union over the weekend. Like TFC, Montreal has a mid-week game in Florida, away to Orlando City.
Toronto lost its previous two matches this season to Montreal, but leads the all-time series with 14 wins and four draws in 28 meetings games.
This is the third and final match of the season between the two sides.
---
---
Stories to look out for at TFC Republic
Regular readers of TFC Republic know that for the last few months I've been doing a video blog series looking back at every coach in the franchise's history.
The 10-part series will conclude this week when I discuss my memories of Chris Armas, who happened to be the only Toronto head coach I never met in person (thanks to the global pandemic).
Armas wasn't here very long, but he did have a pretty eventful tenure in charge of the Reds, and I'll break it all down.
Other stories that will be published later this week include:
Peter Galindo will have a tactical feature looking at Jacob Shaffelburg's form for TFC.
Part 2 of my in-depth chat with former Canadian men's team captain Julian de Guzman. To read part 1, click here.
My feature story on Canadian women's team members Desiree Scott and Deanne Rose.
In-depth pre- and post-game coverage of Toronto's match vs. Inter Miami on Wednesday.
In-depth pre- and post-game coverage of the Canadian women's team's match vs. New Zealand in Ottawa on Saturday.
In-depth pre- and post-game coverage of Toronto's match vs. CF Montreal on Saturday.
And more!
---
TFC Republic mailbag
TFC Republic will feature a regular reader mailbag column where I answer questions from subscribers about Toronto FC and Canadian soccer in general.
I'll answer the best questions submitted to me by TFC Republic readers, so feel free to drop me an email at johnmolinaro@rogers.com. You can also reach out to me via Twitter and Facebook.
NOTE: For readers who have signed up for this free weekly newsletter but haven't yet subscribed to TFC Republic, just a reminder you have to purchase a subscription in order to read all of the great content behind the paywall. TFC Republic has very reasonable rates at $8 a month and $50 a year - just click on the subscribe button on the home page.
(Top photo courtesy of torontofc.ca)
---
The TFC Republic newsletter comes out every Monday, and will be emailed to both paid and free members. All other content at TFC Republic is behind the paywall, and you'll need to be a subscriber to access it. It costs only $8 for a one-month subscription, or $50 for a full year (prices include 13% GST/HST). What a great deal, eh?  Don't miss out, and order your TFC Republic subscription today!