Newsletter
TFC Republic Weekly: June 13-19 lookahead
After having time to rest and recuperate during the international break, TFC returns to action on Saturday vs. the Red Bulls.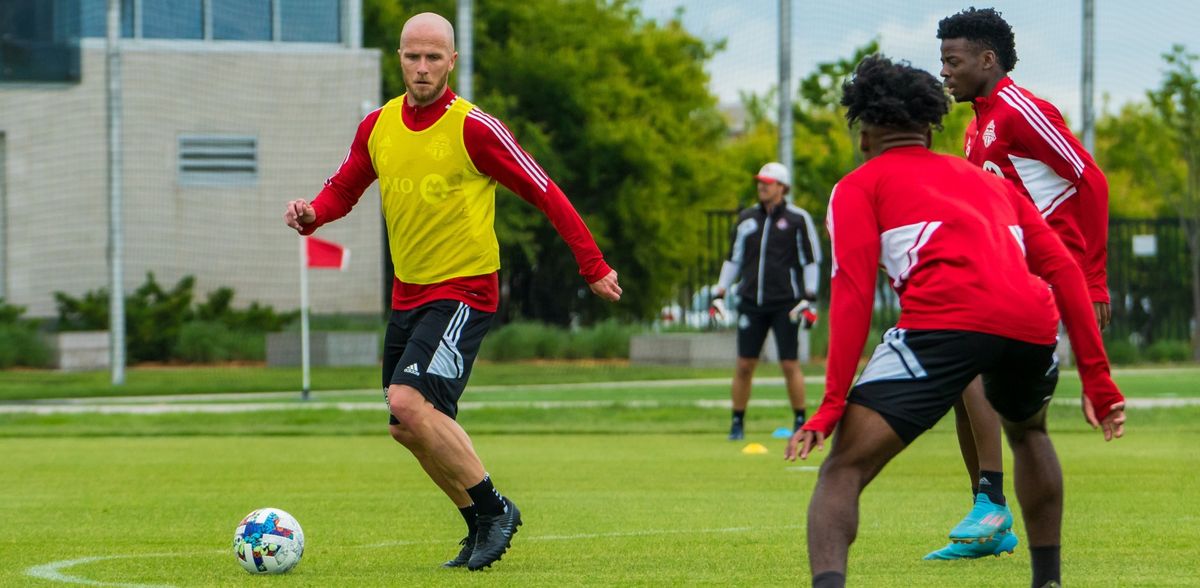 Welcome to the latest edition of TFC Republic Weekly, a free email newsletter that will land in the inbox of both paid subscribers and free members of TFC Republic every Monday.
This newsletter will look at what's in store over the next seven days for Toronto FC, and set up their schedule of games for the week.
You'll also get a glimpse of what to expect at TFC Republic in the coming days.
So, without further ado...
Toronto FC returns from the international break
Due to the current international break, Toronto FC has been idle since beating Forge FC on June 4 in the COVID-delayed 2020 Canadian Championship final.
While the break did stunt TFC's momentum (they've won three in a row and are unbeaten in four in all competitions), it also gave them a chance to get some players back to full fitness, something the team has struggled with in 2022.
Midfielder Jonathan Osorio, who has been battling a niggling lower body injury the last few weeks, had to be subbed out in the 12th minute of TFC's 3-2 home win over the Chicago Fire on May 28. Osorio ended up being ruled out for the next game against Forge FC, and he stayed behind with TFC rather than travel to Vancouver last week after being called up by Canadian men's team coach John Herdman.
Bob Bradley confirmed prior to the break that a new MRI revealed Osorio was dealing with a minor lower leg injury. Bradley expressed hope that Osorio will be able to play again by the end of the month, but stressed there is no set timeline for his return.
"We're just hopeful that in this next stretch that good work can get [Osorio] back as quickly as possible," Bradley said.
Toronto continues to be without fullback Jahkeele Marshall-Rutty (recovering from knee surgery), and midfielder Noble Okello (lower body) due to long-term injuries. While Okello, 21, is a far away from returning to action (he's not practising with the club), Marshall-Rutty, 17, took part in portions of training sessions last week. Bradley was non-committal when asked earlier this month whether Marshall-Rutty would see action once the team returns from the international break.
"Typically, before you get minutes [in a game] you start to put together a number of training sessions in a row and then you get a sense as to fitness and the response to the initial injury. It's going in a good direction [with Marshall-Rutty] but I would still say we need more time to see how he progresses through the next phase," Bradley said.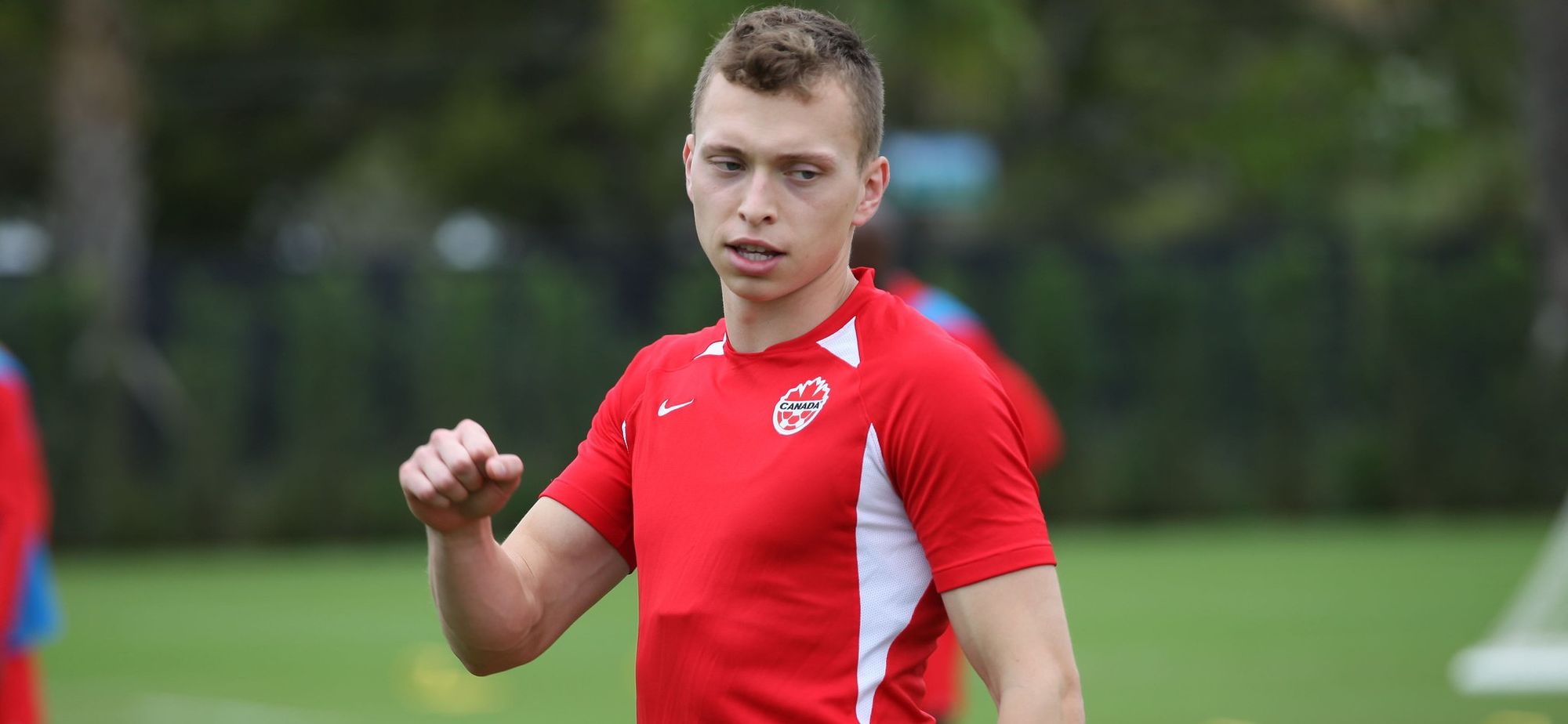 CanMNT vs. Honduras on Monday
The Canadian men's team was able to put its dispute with Canada Soccer behind them and put in a professional performance in earning a 4-0 win over Curaçao last Thursday in Vancouver in its opening game of the Concacaf Nations League qualifiers.
Alphonso Davies marked his triumphant "homecoming" to Vancouver with a brace, while Steven Vitoria and Lucas Cavallini also scored for Canada in what were very trying circumstances. But the Reds should have a substantially more difficult time of it on Monday night in San Pedro Sula (1o:00 p.m. ET) against a Honduras side that is still smarting from not qualifying for the World Cup in Qatar.
"It is getting better [after a long layoff], but we've got a long way to go, we've got a hell of a long way to go. This game against Honduras will be a test, an away match, and they are on five days of recovery and we've got to keep moving forward," John Herdman said after the Curaçao win.
Honduras has won 11 of 26 games (with eight losses) against Canada dating back to 1980, but the Canadians took four out of a possible six points from the Hondurans in the recent World Cup qualifiers, highlighted by a 2-0 win on Jan. 27, 2022. Canada's previous win in Honduras was in 1985.
Canada is competing in the top tier of the Concacaf Nations League, which sees the 12-team field divided into four round-robin groups. Canada is in Group C with Curaçao and Honduras, who have already played each other twice in group play. All three teams are tied with three points apiece, but Canada tops the group because it has only played one game.
The winner of each of the four groups advances to the tournament final, which takes place next summer and follows a knockout format. The top two nations in all four groups also qualify for next year's Concacaf Gold Cup. Canada wraps up Group C play in March, 2023 when it visits Curaçao and hosts Honduras.
Honduras is 82nd in the current FIFA world rankings, 44 spots below Canada.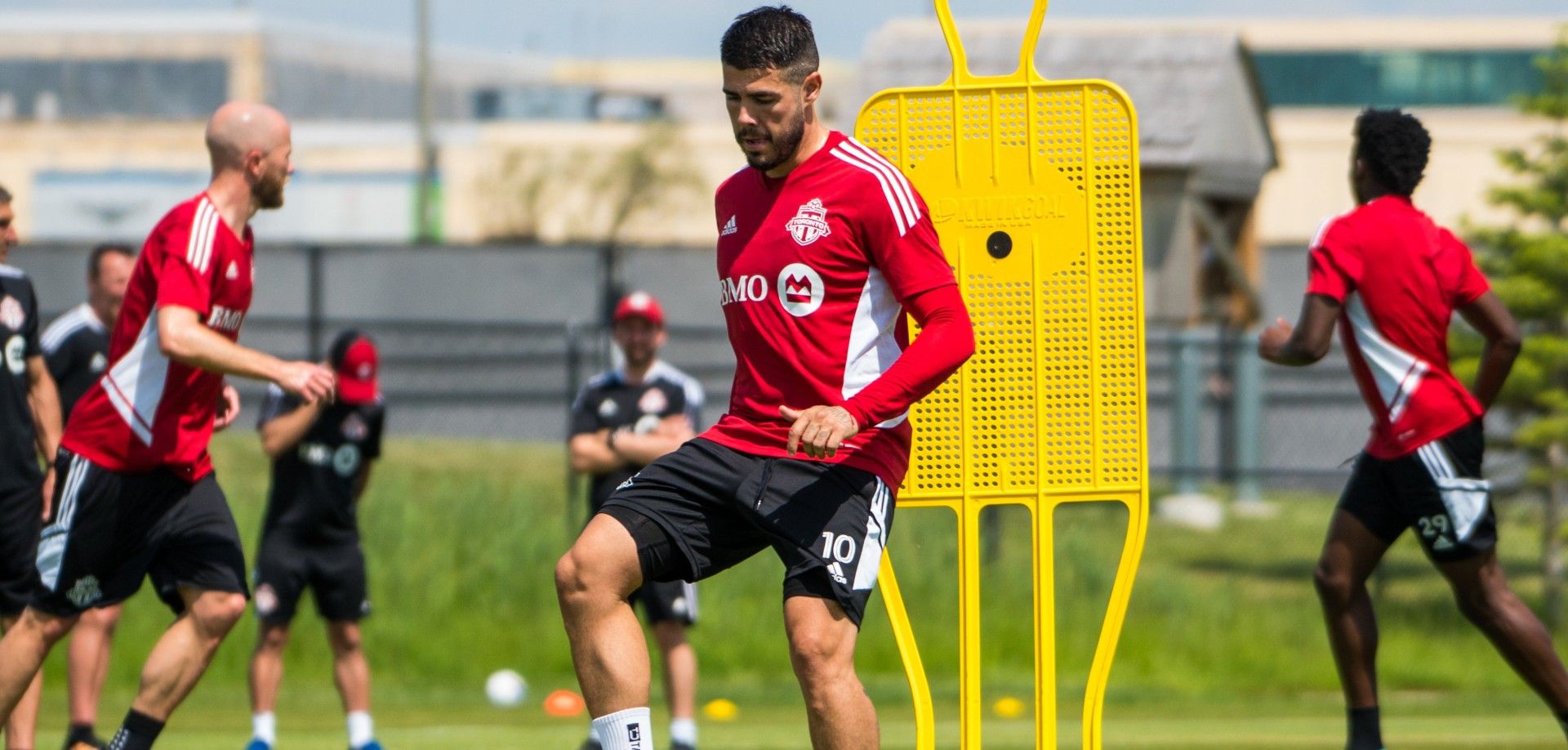 TFC vs. New York Red Bulls on Saturday
TFC returns to action from the international break when they visit the New York Red Bulls on Saturday (7:00 p.m. ET) as they look to build upon their two-game unbeaten run in MLS.
New York played the role of spoiler in its previous meeting against Toronto on March 5 with a 4-1 win in TFC's home opener of the 2022 season. A fabulous first half hat trick by Lewis Morgan paced a rampant Red Bulls, while Jesús Jiménez scored for TFC, who were playing their first game in two years at BMO Field with no crowd COVID restrictions in place.
Aside from the positive attacking play of the debuting Luca Petrasso in the first half, there were few positives for Toronto on the day. Youngsters Jahkeele Marshall-Rutty and Jayden Nelson had poor outings after impressing against FC Dallas in the season opener the previous week.
"Really tough day. We can't speak about positives because at the end of it all it's just not good enough in the balance. You look hard at it, and you work through it, and we'll be ready for next week," coach Bob Bradley told reporters in the post-match press conference.
The Red Bulls (6-4-5) currently sit in fourth place in the Eastern Conference standings, eight spots and eight points above Toronto (4-7-3), and are coming off a 4-1 home win over D.C. United on May 28.
New York leads the all-time MLS regular season series against Toronto with 19 wins and nine draws in 37 meetings. TFC is winless in their last six meetings (four losses) against New York, and have just one win in the previous nine meetings dating back to 2018.
Saturday's game marks the final meeting of the regular season between the clubs.
---
---
Stories to look out for at TFC Republic
The recent work stoppage by the Canadian men's team was effective in bringing Canada Soccer to the table to talk about the pay dispute and a list of other issues that the players have with the federation. But there were miscalculations made by both sides in the proceedings, leading to a debacle that brought disrepute to Canadian soccer. How could it have been avoided? Look for my column on the labour situation surrounding the Canadian men's team in the coming days.
Other stories that will be published later this week include:
Peter Galindo's weekly analytics and tactical feature focuses on Alejandro Pozuelo.
In-depth pre- and post-game coverage of TFC's road game against the New York Red Bulls.
In-depth pre- and post-game coverage of Canada's Concacaf Nations League qualifier against Honduras.
The latest instalment of our Toronto FC Flashback series.
Another edition of reader mailbag.
My look at Canada and the upcoming Concacaf U-20 Men's Championship.
A video blog on this week's announcement about the 2026 World Cup host cities.
And much more!
---
TFC Republic mailbag
TFC Republic will feature a regular reader mailbag column where I answer questions from subscribers about Toronto FC and Canadian soccer in general.
I'll answer the best questions submitted to me by TFC Republic readers, so feel free to drop me an email at johnmolinaro@rogers.com. You can also reach out to me via Twitter and Facebook.
(Top photo courtesy of torontofc.ca)
---
TFC Republic is a paid-subscription website. All of the content at TFC Republic is behind a paywall, and you need to be a subscriber to access it. It costs only $8 for a one-month subscription, or $50 for a full year (prices include 13% GST/HST). What a great deal, eh?  Don't miss out, and order your TFC Republic subscription today!