Match preview
Toronto FC vs. Charlotte FC: What you need to know
TFC will look to get back to winning ways and boost their playoff hopes when they visit Charlotte on Saturday.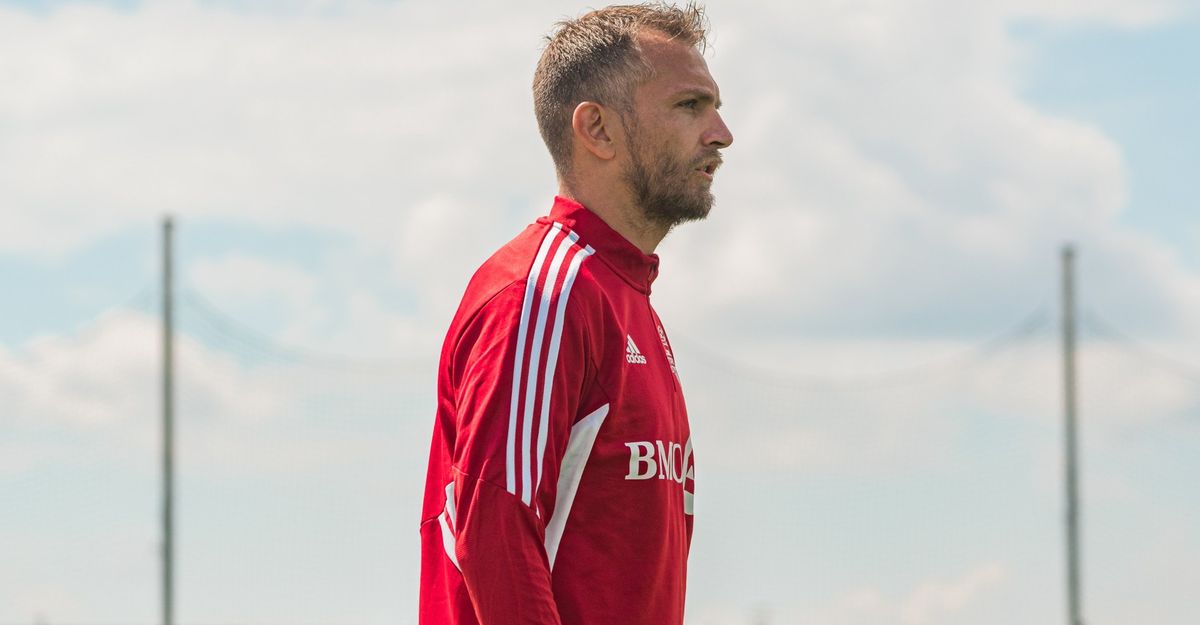 Make no mistake about it: Toronto FC is behind the eight ball.
With only seven matches remaining in the MLS regular season, TFC are on the outside looking in as they frantically try to climb the ladder in the Eastern Conference and move above the playoff line.
A five-game unbeaten run provided hope, but the club's chances of making the post-season are looking pretty grim after taking one point from its last two outings. Midfielder Mark-Anthony Kaye insists that desperation hasn't set in, despite the club's precarious predicament.
"I would say there's an eagerness to continue to move forward in the right direction and improve," Kaye said.
Here's what you need to know about Saturday's game (7:00 p.m. ET) between TFC and Charlotte at Bank of America Stadium.
TFC Republic is on a free trial this week, so please enjoy this story and many more that will come out from behind the paywall until Sunday, Aug. 28.
You can subscribe to TFC Republic by
CLICKING HERE
, or by clicking on the subscribe button on the home page. A monthly subscription costs just $8, while a yearly subscription is $50 (a savings of 48%).
Toronto FC and the playoff picture
TFC's 2-1 road loss to Inter Miami last weekend not only snapped a season-high five-game unbeaten run, but also dealt a big blow to the team's playoff hopes. Rather than climbing to 10th place in the Eastern Conference with a win, Toronto (8-13-6) finished the weekend in 11th, four spots and five points below the playoff line.
With only seven games remaining in the regular season, TFC must overcome Charlotte FC (10-15-2), FC Cincinnati and New England Revolution (both 8-8-10), and the Columbus Crew (8-6-11) in order to avoid missing the playoffs for a second straight year, something that hasn't happened since 2013 and 2014.
Not only do the Reds have to worry about the four clubs directly above them in the standings, but also the two teams they are tied with on 30 points and who sit just below them in the table: the Chicago Fire (8-12-6) and Atlanta United (7-10-9). With the exception of Charlotte, all of these teams mentioned have at least one game in hand on Toronto, while Columbus has played two fewer games than the Reds.
"One point from those two games after we had had 10 in the previous four – 11 points out of the last six league games, right? The fact that we only took one in the last two now makes that margin smaller," TFC coach Bob Bradley said. "We still look at everything in the same way and we certainly understand that every game the points become bigger."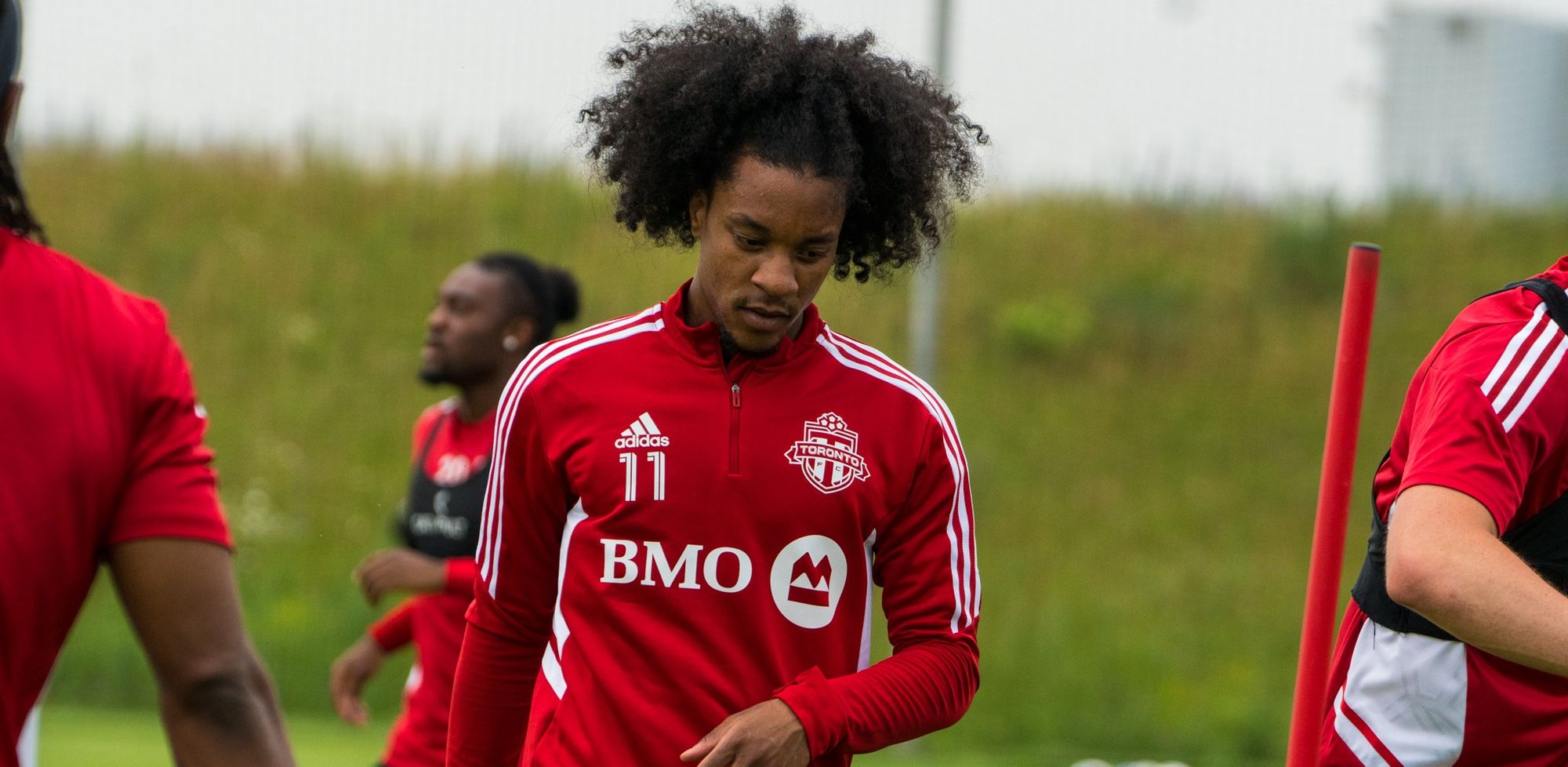 Jiménez, Akinola mired in goal droughts
With eight goals in 26 MLS games, Jesús Jiménez is TFC's second top scorer this season, but he has now gone 10 consecutive matches in all competitions without scoring. In fact, Jiménez hasn't made a single goal contribution (either scoring or collecting an assist) since fellow Spaniard Alejandro Pozuelo was traded to Inter Miami on July 7.
Ayo Akinola started ahead of Jiménez in last Saturday's loss in Miami, but the Canadian hasn't scored in 13 straight games in all competitions
Jiménez didn't make the trip to Florida, with TFC hoping that the time off would help the Spaniard recharge and refocus.
"I know physically and mentally, you get through a season and you go through a stretch where, as a striker, things aren't coming as easy," coach Bob Bradley said. "And for those reasons, there was a feeling that, Look, let's see if we can give him some days to recharge."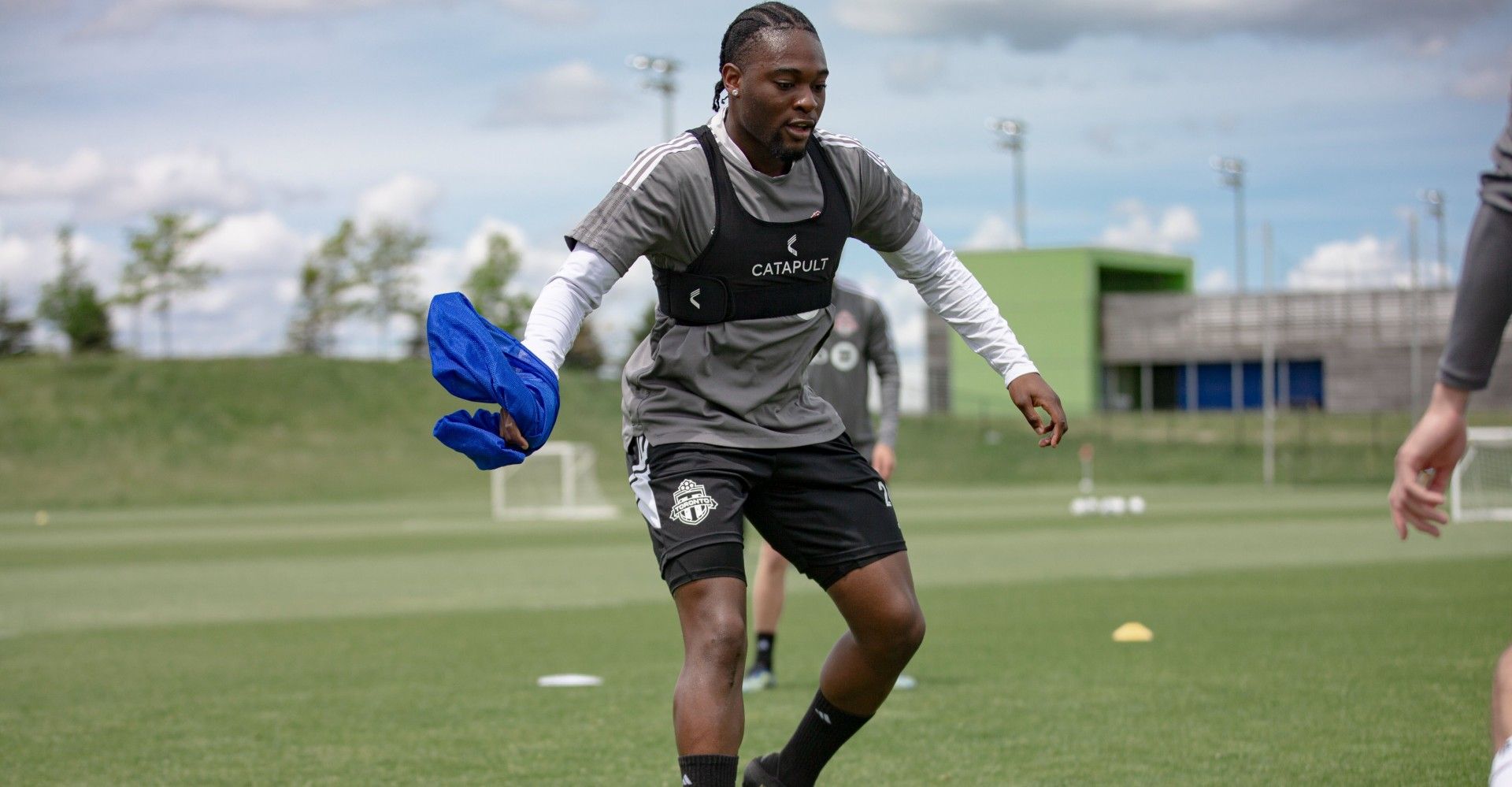 Can Bono rebound from Miami error?
Starting goalkeeper Alex Bono has played well this season, but has looked shaky of late in conceding soft goals in back-to-back games.
Bono's biggest gaffe came in last weekend's loss in Miami when Jean Mota hit a shot from 30 yards out that slipped through his hands and landed in the back of the net.
Under normal circumstances, Bob Bradley might consider making a change, but he doesn't have that option at the moment. Backup goalkeeper Quentin Westberg is still dealing with a rib injury that has sidelined him for the last seven games, while third-stringer Greg Ranjitsingh is inexperienced and not ready for MLS action, especially with Toronto involved in a tight playoff race.
"Whether you're a goalkeeper and whether you're a striker, if you go through a stretch and things don't go your way, you've got to be ready for the next moment, you gotta be ready to make the next play – make a save, score a goal, something that's going to push the team," Bradley said. "So, we count on Alex in the moment, because yes, [Westberg is] still not ready to be in and Alex is our No.1."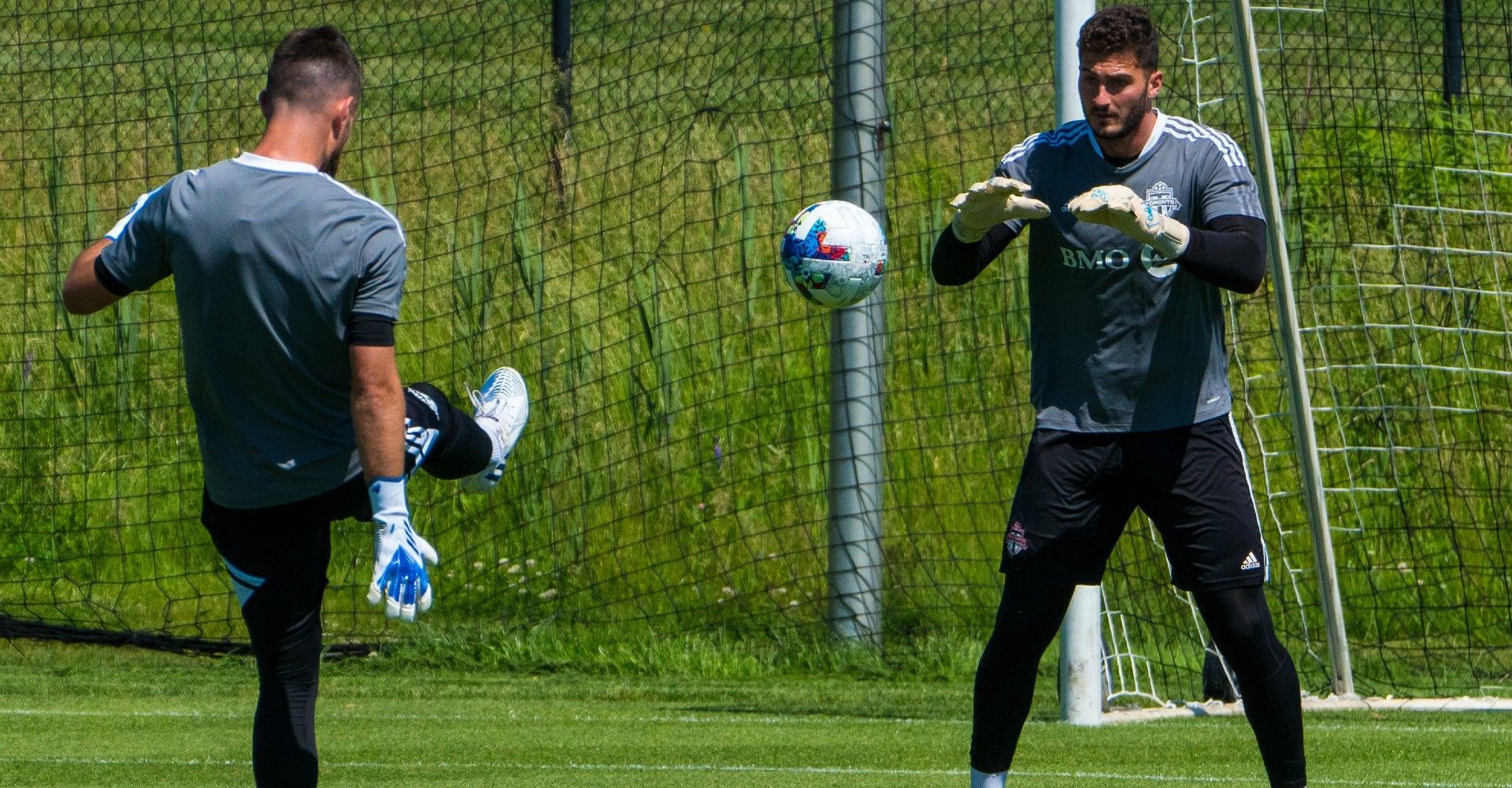 TFC injury report: Kaye could play on Saturday
Canadian midfielder Mark-Anthony Kaye, who has missed the Reds' last six games with a lower body injury, was more involved in training this week than at any other time during his layover.
Kaye is listed as questionable for Saturday, and he hinted this week that there's a possibility he could return. If he does play, it'll only be his fourth appearance for Toronto since being traded by Colorado last month, and his first since TFC's 4-0 home win over Charlotte on July 23.
The win over Charlotte was the last time that Toronto had all three of its Italian stars - Lorenzo Insigne, Federico Bernardeschi and Domenico Criscito - as well as Kaye in the starting lineup together.
"We've shown that when everything is clicking, we can be one of the best teams in the league and it's just about finding that consistency and just fine-tuning a little bit of the details going forward in these next couple of games," Kaye said. "I think if we get that sorted, we'll be very happy with where we end up at the end of the regular season."
Goalkeeper Quentin Westberg is still out for Toronto after missing the last seven games due to a rib injury.
Midfielder Noble Okello continues to be unavailable due to a long-term lower body injury. Okello previously played for TFC in a 2-1 win over New York City FC on April 2. The 22-year-old midfielder has made four MLS appearances this season.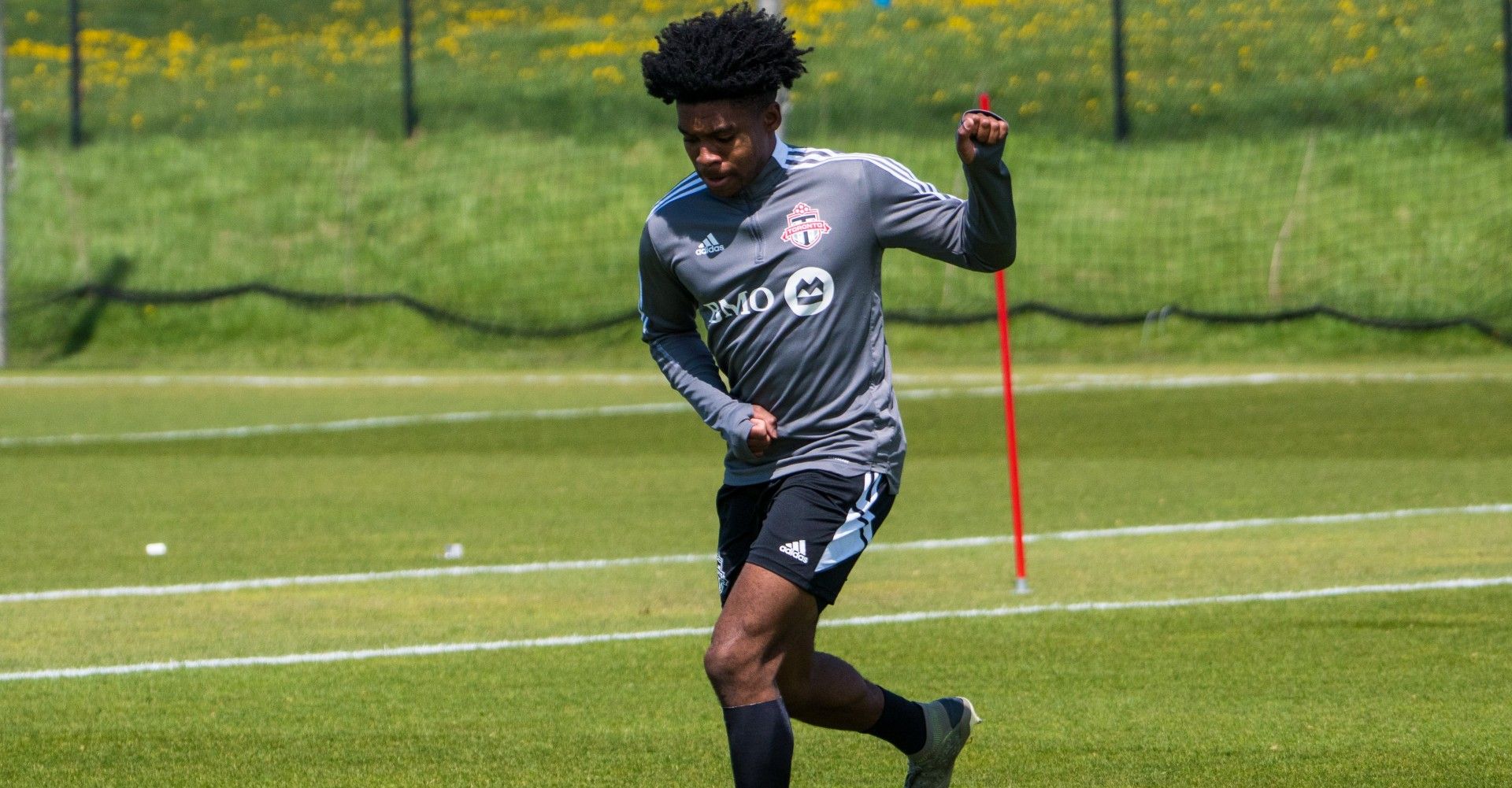 Charlotte FC in a nutshell
Charlotte has just one win in its last four games (three losses) and is coming off a 2-1 home defeat to Orlando City last weekend. It's the first time this season the expansion club has lost back-to-back home matches. Charlotte has conceded five times in those two losses, after giving up 11 through its first 11 games at home.
Karol Swiderski is the team's top scorer with eight goals, and has scored three times in the club's last five matches.
Eight of Charlotte's 10 wins this season have been at home, and it'll be looking for revenge against Toronto after being hammered 4-0 at BMO Field last month.
"I said before we played them the first time, they're a good team," Bob Bradley said. "They've got a clear identity on how they want to play. They've been very good at home this year (8-5-0). Those are all things that we understand well."
---
---
What happened last time between TFC and Charlotte
Toronto earned a 4-0 win over Charlotte on July 23 at BMO Field in the first ever meeting between the clubs.
Inspired by Federico Bernardeschi and Lorenzo Insigne, the Reds scored four first-half goals for the first time in their history, and then comfortably held off the expansion side to record its first clean sheet of the MLS campaign. Captain Michael Bradley bagged a brace, while Bernardeschi (a goal and assist) and Insigne (an assist) impressed in their MLS debuts. Jonathan Osorio also scored for Toronto, who snapped a five-match winless skid.
"That Charlotte game was a glimpse of a small bit of the potential we can reach. It was a good moment and we look forward to creating more of them now," Mark-Anthony Kaye said this week.
Saturday will be the final meeting of the regular season between the clubs.
What's next for Toronto FC
TFC returns home to host the LA Galaxy (Aug. 31) and CF Montreal (Sept. 4).
(Top photo courtesy of torontofc.ca)
---
TFC Republic is a paid-subscription website. All of the content at TFC Republic is behind a paywall, and you need to be a subscriber to access it. It costs only $8 for a one-month subscription, or $50 for a full year (prices include 13% GST/HST). What a great deal, eh?  Don't miss out, and order your TFC Republic subscription today!