Match preview
Toronto FC vs. D.C. United: What you need to know
Winless in their last three MLS regular season openers, TFC will try to end that streak on Saturday away to D.C. United.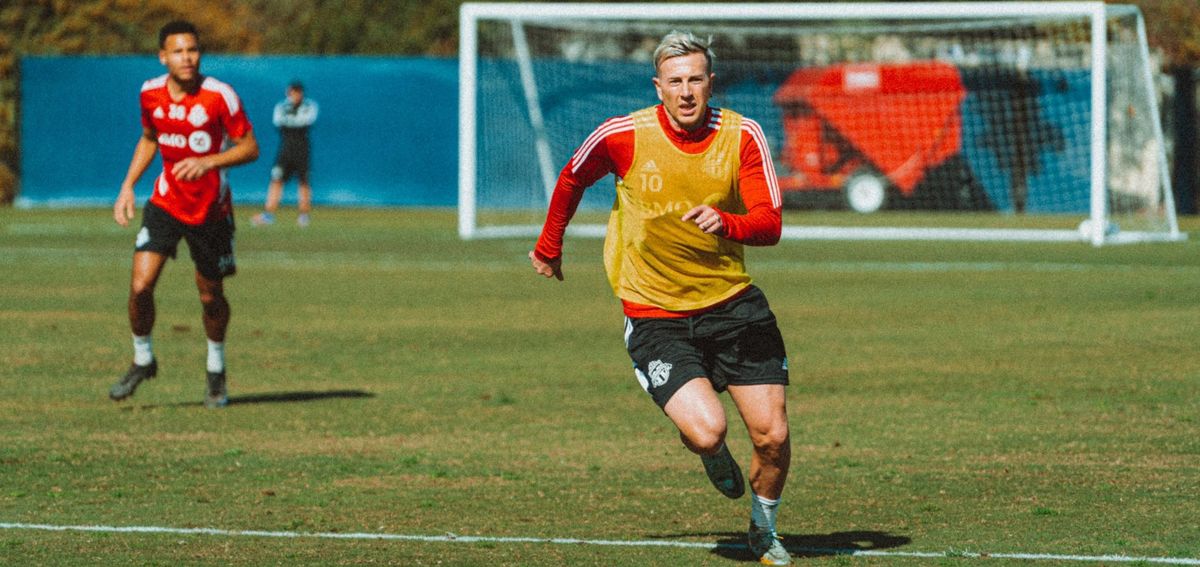 The start of every MLS regular season wipes the slate clean and gives every team a chance to start all over again.
In Toronto FC's case, that's very good news considering it failed to make the playoffs and had one of the league's worst defensive records in each of the last two years. The winds of change blew through TFC this winter, with MLS free agents Matt Hedges and Sean Johnson, and Europeans Sigurd Rosted and Raoul Petretta joining the club to shore up the back line.
But will that be enough for Toronto to set things right and get back to its winning ways? Will the lack of depth hurt them in the short-term while management looks to bring in roster reinforcements?
Here's what you need to know about Saturday's game (7:30 p.m. ET) between TFC and D.C. United at Audi Field.
TFC Republic is on a
free trial this week
, so please enjoy this story and many more that will come out from behind the paywall until Sunday, Feb. 26.
You can subscribe to TFC Republic by
CLICKING HERE
, or by clicking on the subscribe button on the home page. A monthly subscription costs just $8, while a yearly subscription is $50 (a savings of 48%).
Big expectations after last two seasons
Matt Hedges didn't mince words when asked about Toronto FC's prospects for success in 2023.
"I think we can be a fantastic team. We've seen glimpses of it in [pre-season]. When we play how we want to play, I don't think there's anybody that can stop us, to be honest. That's how I feel about it," Hedges said earlier this week.
It's a bold claim considering TFC failed to qualify for the playoffs the last two years - something that hadn't previously happened since 2013 and 2014. On top of that, Toronto conceded a franchise-high 66 goals in each of the previous two years, so Hedges' claim seems rather hopeful.
But coach Bob Bradley shares his new centre back's optimism about the upcoming MLS campaign.
"There's a difference usually between the way players talk and coaches talk, but I know what Matt's getting at," Bradley said after Thursday's training session.
"We've had moments [in pre-season] where the understanding on the field is going in a really good direction. We do have an ability, when things are sharp, to move the ball quickly, to find the right players [and] move up the field. I think so far in pre-season we have done a good job of controlling games and defending better, not giving away as much in transition.
"I still think our pure ability to create good chances and score goals, that has to improve. But I think there's a lot of things there that tell us that we have the chance to have a good team."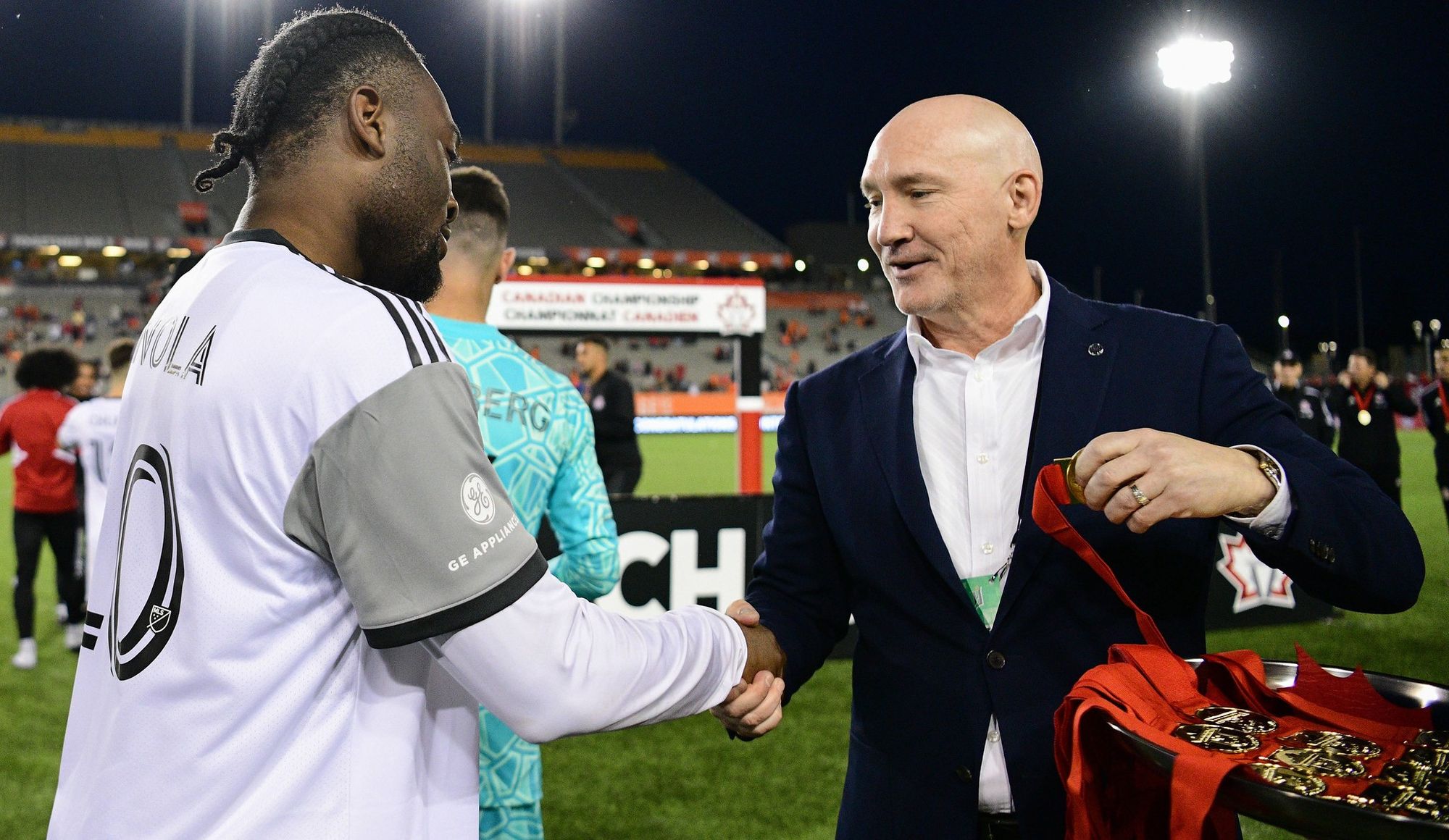 Depth remains a concern for Toronto
By all accounts, Toronto FC's starting 11 looks pretty set in stone after club management made a series of important moves this winter.
A number of departures left TFC without bonafide starters at the goalkeeping, left fullback and centre back spots. But those roster holes were quickly filled with the additions of Sean Johnson, Raoul Petretta, Sigurd Rosted and Matt Hedges. All of them will be starters in their respective positions in 2023.
It's also expected that Bob Bradley will rely on the trio of captain Michael Bradley, and Canadian internationals Jonathan Osorio and Mark-Anthony Kaye to hold things down in midfield, while Federico Bernardeschi and Lorenzo Insigne will continue to play out wide in the front three. Norwegian forward Adama Diomande, another new signing, will likely start up top between the Italians.
"I think Dio has come in and shown people that he's a good player. He's getting fitter, he's developed a better understanding with the guys here. We saw moments against the LA Galaxy [in pre-season] where those three, as a front three, did really well," said Bob Bradley, who coached Diomande during his time in charge at LAFC and Stabæk in Norway.
Even with the high-profile newcomers coming in, Toronto is still dealing with a lack of roster depth, specifically at the full back positions. With 27 of the club's 30 overall roster spots spoken for, Bob Bradley doesn't have much room to address the team's depth issues by bringing in new players. As a result, the team's crop of bench players, mostly made up of youngsters, will have to step up in big ways this year.
"Like a lot of MLS teams, we still feel that we can add depth in different ways," Bob Bradley explained. "Depth happens in two ways. It happens sometimes where you bring someone in from the outside that fits a need. And then it happens when you see guys on the inside that are getting better every day.
"We're looking at both sides on how we can add depth to our team."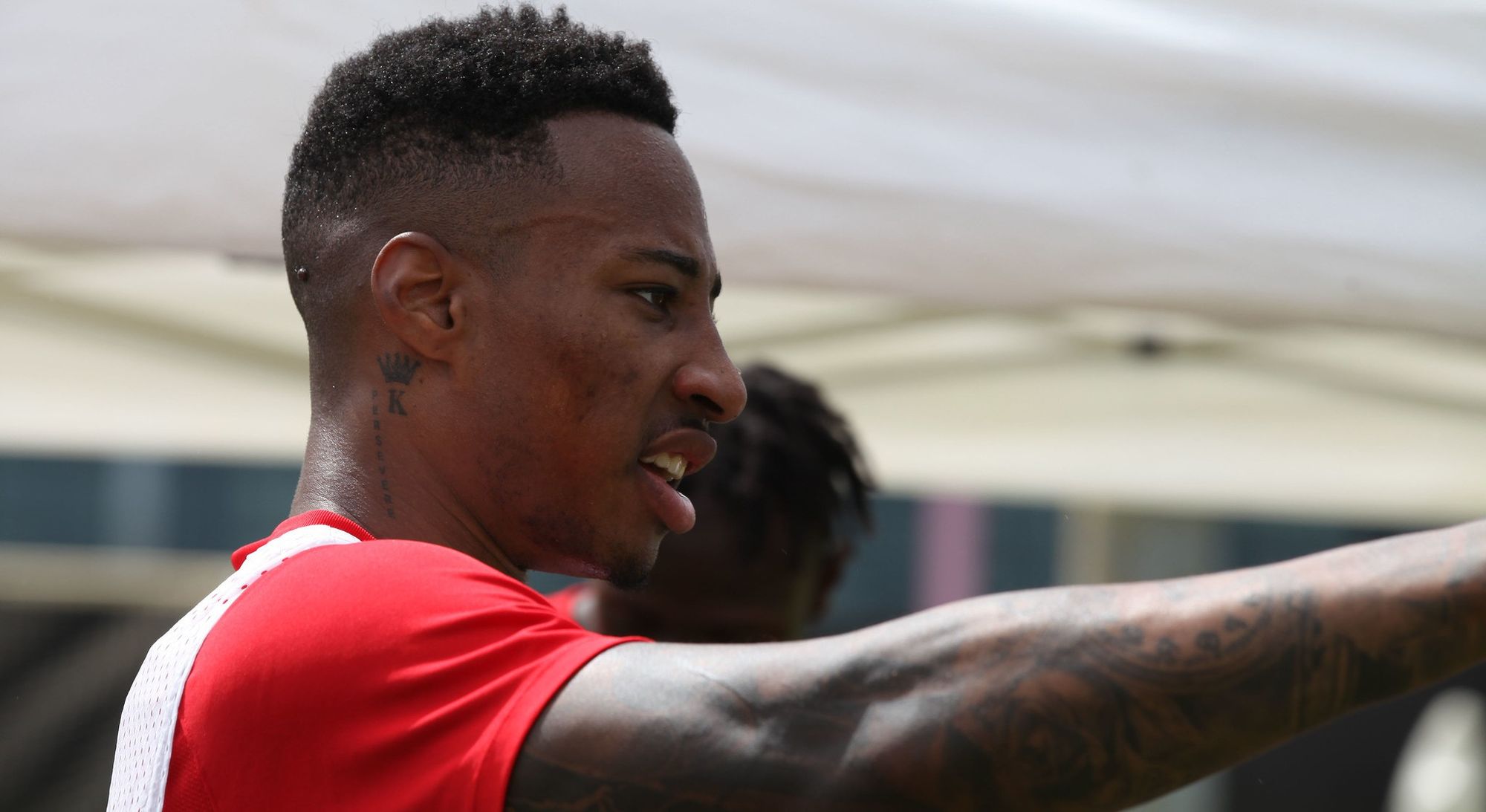 TFC injury report: Víctor Vázquez out
Toronto FC will be without veteran midfielder Victor Vazquez for Saturday's season opener. Bob Bradley said the 36-year-old Spaniard took a shot in the ribs during a Feb. 11 pre-season game against LAFC.
"[He] hasn't trained since," Bradley told reporters this week. "We're hopeful that he'll be returning to training soon."
Midfielder Themi Antonoglou, a 21-year-old homegrown player, is also ruled out with a lower body injury. Antonoglou worked out on his own this week during team practices with a brace on his left leg.
"We've had a good pre-season. I think we've seen guys get closer and closer to being 100 per cent fit. Not everybody is all the way there, but we've made real strides," Bradley said. "We've been able to establish good ideas and how we want to play and how we need to improve.
D.C. will be missing defenders Jacob Green (thigh), Brendan Hines-Ike (foot) and Derrick Williams (lower leg), and midfielder Martin Rodriguez (knee).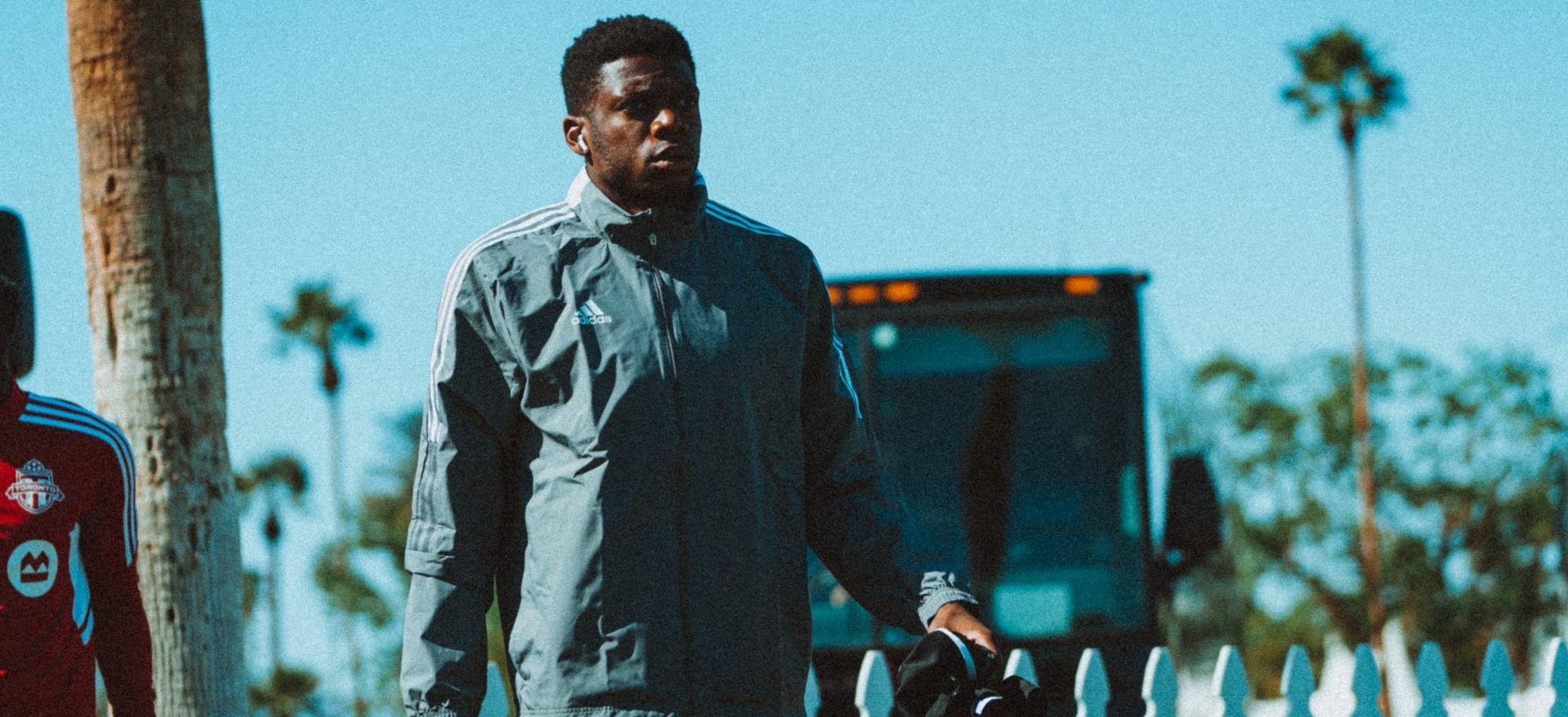 Kobe Franklin added to Toronto's roster
Toronto FC announced on Friday the signing of defender Kobe Franklin to a homegrown contract through 2024, with options for 2025 and 2026. He becomes the 32nd player in club history to sign for the first team from the youth academy.
The addition of Franklin, a 19-year-old from Toronto, gives TFC some added defensive depth. It's likely that playing opportunities for the youngster will be few and far between in 2023, but having another bright prospect in the team to build for the future is always a good thing.
Franklin joined TFC's youth academy in 2017, and spent the previous two seasons with TFC 2, playing a big role in helping the junior Reds qualify for the playoffs last season for the first time in history. In total, Franklin scored four goals and tallied six assists during his tenure with TFC 2.
He spent pre-season camp training with the first team, and was signed to a short-term loan by Toronto FC last year, making his MLS debut as a substitute against FC Cincinnati on May 4.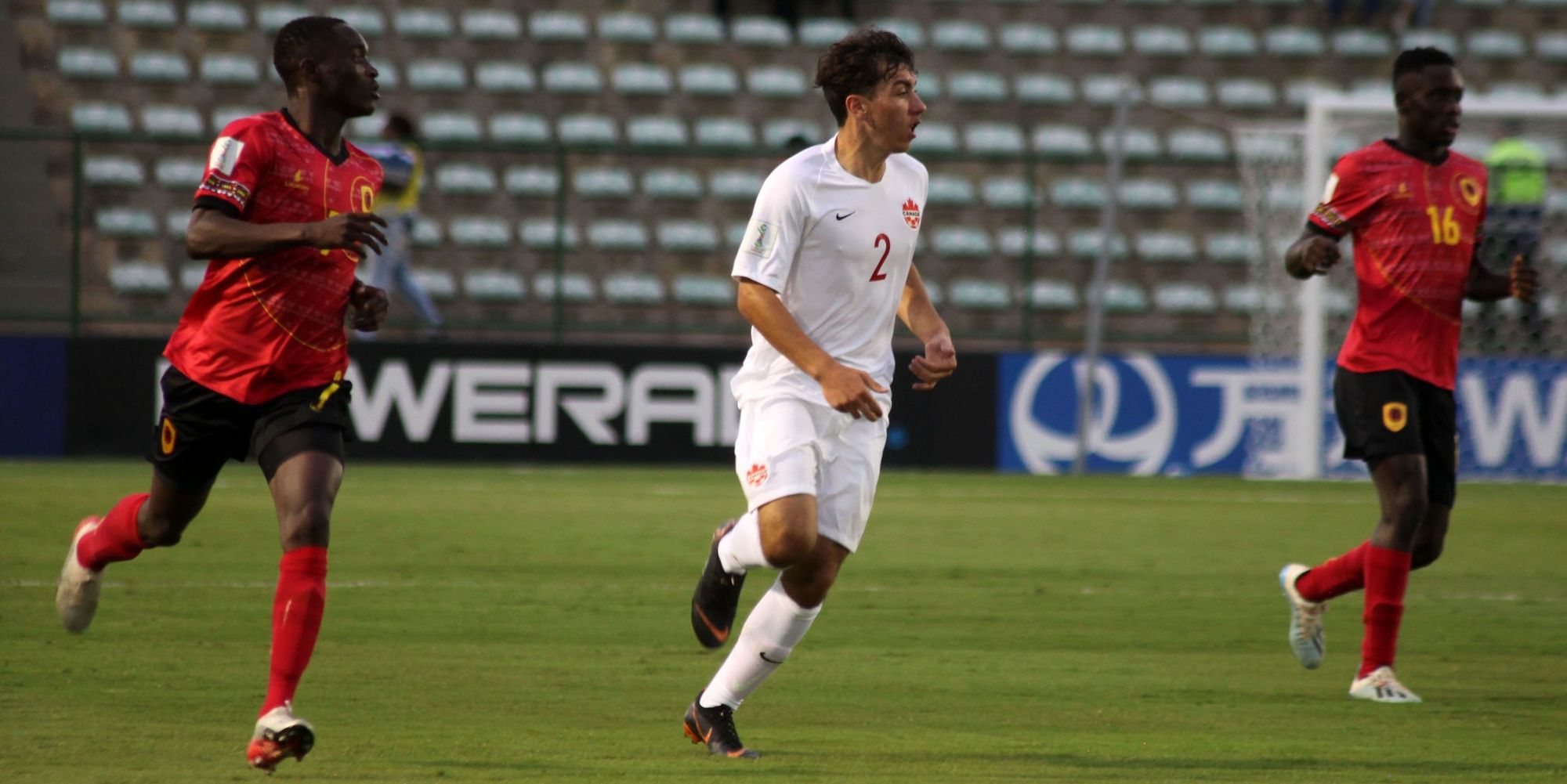 Stat pack: 5 clean sheets for TFC since 2021
Some interesting stats to keep in mind ahead of Saturday's game:
Seven of the last 12 meetings between Toronto and D.C. have ended in draws. D.C. is unbeaten in six home games in that stretch, winning twice.
Toronto has lost 36 games since the start of the 2021 MLS season, tied with D.C. for the most losses in the league during that time.
TFC has recorded just five clean sheets over the last two seasons, the fewest in MLS in that stretch.
D.C. won just one of 13 games to end last season. United were shut out in nine of those contests.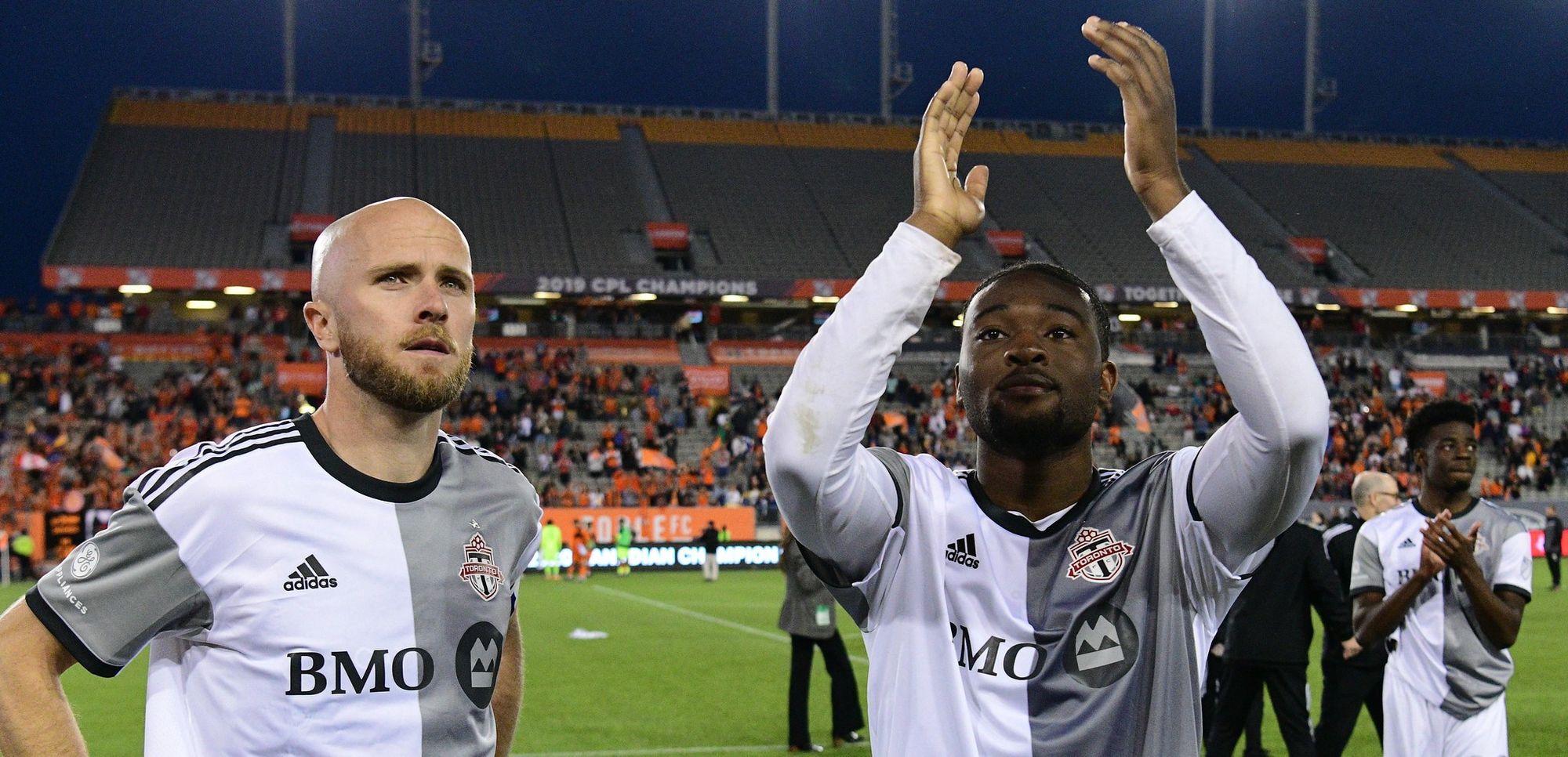 What happened last time between TFC and D.C.
This weekend's season opener is the first game between Toronto FC and D.C. United since the teams fought to a 2-2 draw on May 21, 2o22 at Audi Field. Jonathan Osorio came off the bench to score his third goal of the campaign in the 89th minute to help TFC earn a share of the points. Fellow Canadian Ayo Akinola also scored for Toronto, who snapped a five-game losing streak but remained winless in six outings.
Coach Bob Bradley chose to focus on the positives in light of the team's struggles going into this match: "This team has faced a lot of adversity in this last period and there's been other moments where they have shown resilience and stuck together, but we let it get away from us."
Earlier in the 2022 season, Toronto earned a 2-1 win at BMO Field over D.C. courtesy of goals from Osorio and former DP Alejandro Pozuelo.
D.C. leads the all-time MLS regular season series against Toronto with 16 wins and 11 draws in 38 games. The Reds have never won at Audi Field - two losses and three draws - and are winless in their last six road games vs. D.C. Their previous victory away to D.C. came on April 16, 2016, at RFK Stadium.
---
---
Reds' record in MLS season openers
Toronto has an overall record of five wins, eight losses and three draws in season openers since entering MLS in 2007.
Last year, the Reds came from behind to earn a 1-1 draw away to FC Dallas.
Toronto is winless in its previous three season openers (one loss), with its last victory coming in 2019 when it earned a 3-1 away win against the Philadelphia Union.
What's next for Toronto FC
Toronto FC plays away to Atlanta United on March 4 and then hosts the Columbus Crew on March 11 in its home opener at BMO Field.
(Top photo courtesy of torontofc.ca)
---
TFC Republic has a comments section! At the very bottom of every story, there is a feature where you can post your comments, so be sure to share your thoughts and views.